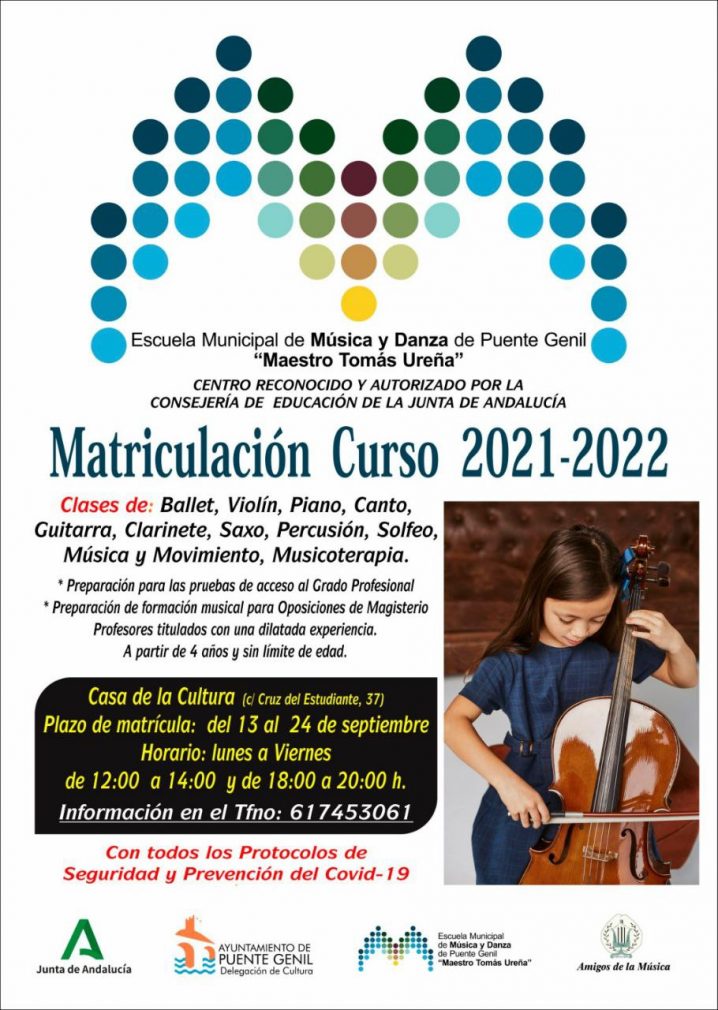 The registration period for 2021-2022 academic year opens at Puente Genil Municipal School of Music and Dance "Maestro Tomás Ureña."
The registration period for 2021-2022 academic year opens at Puente Genil Municipal School of Music and Dance "Maestro Tomás Ureña."
📅 September 13th to 24th at 🏠 Casa de la Cultura (Cruz del Estudiante St, 37).
⏰ Monday to Friday from 12:00pm to 2:00pm and from 6:00pm to 8:00pm.
Further information on 📱 +34 617453061
Ballet, violin, piano, singing, guitar, clarinet, saxophone, percussion, music theory, music and movement and music therapy classes.
Professional Degree for Official entrance exams preparation.
Preparation of musical training for Teaching Public Service exams.
Qualified teachers with extensive experience.
From 4 y.o. and with no age limit.