The building where the Puente Genil Historic and Cultural Centre is located is one of the most unique in the town. Originally it was the convent of "La Victoria", one of the two convents of religious that existed in the town until the disentailment of Mendizábal.
The most notable feature of the building is the "cloister" courtyard complex, the Baroque staircase, which was built in the early 18th century and is located between the sacristy and the cloister and has an interesting vault with radial bands and plasterwork. The main facade of the building faces Contralmirante Delgado Parejo Street, one of the most emblematic streets in the historical centre.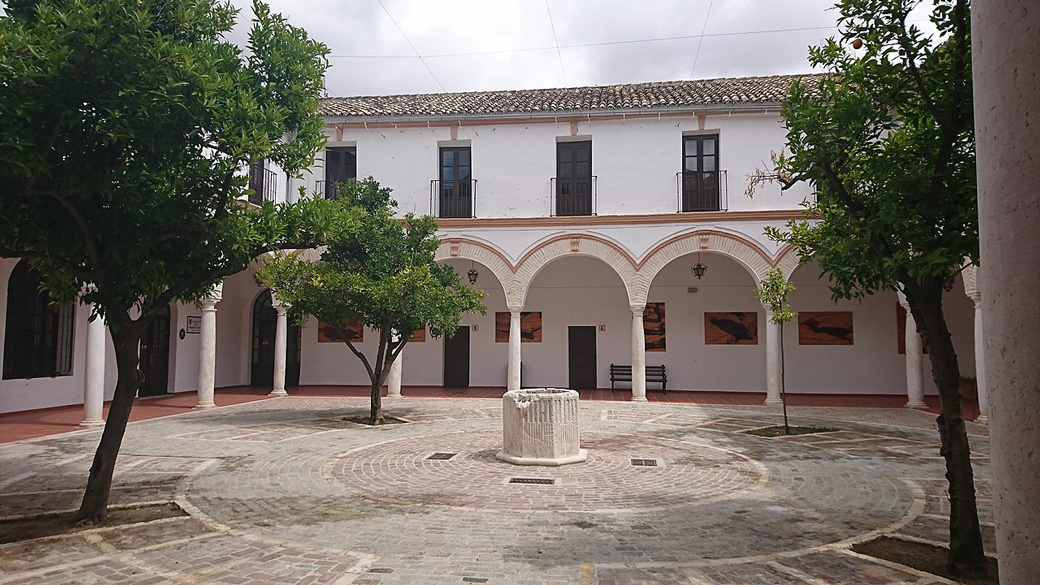 It currently houses the Municipal History Museum (Archaeology and Ethnography Section), the Fosforito Hall, the Pérez Almeda Hall, the  Permanent Municipal Museum of Easter Week, the Headquarters of the Association of Brotherhoods, Brotherhoods and Bible Corporations, the Convent Theatre and the headquarters of the Schola Cantorum "Santa Cecilia".