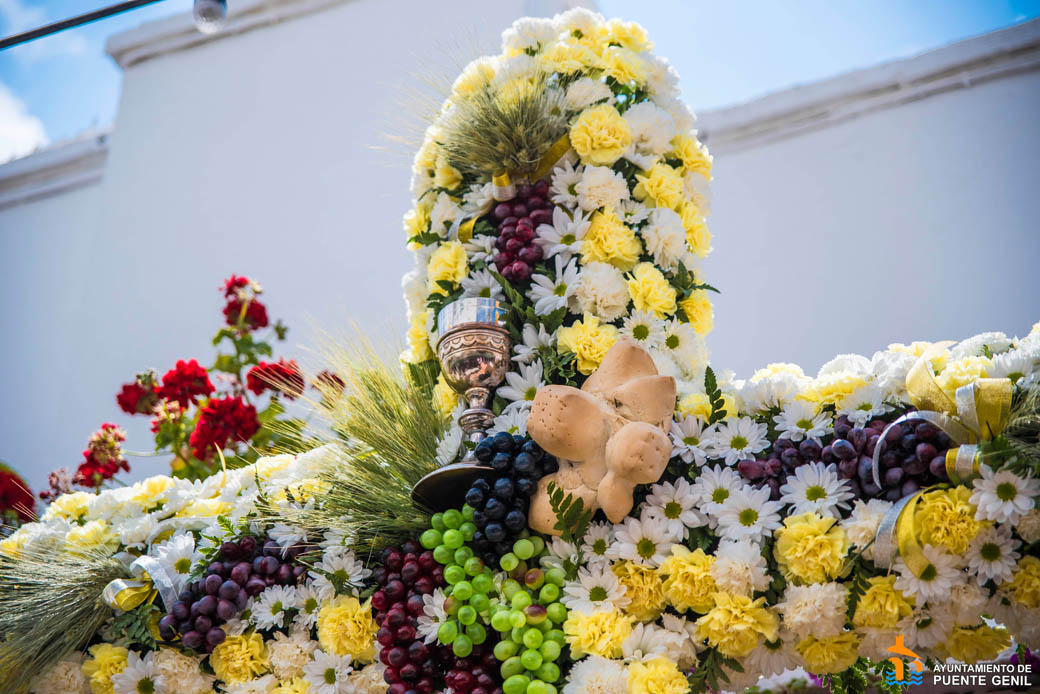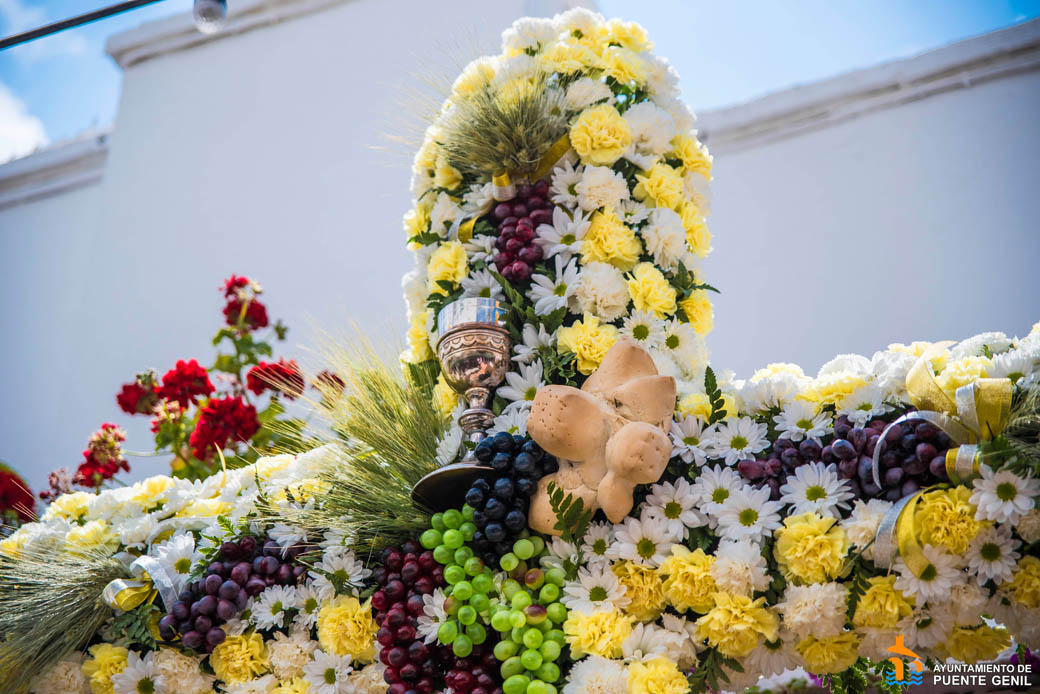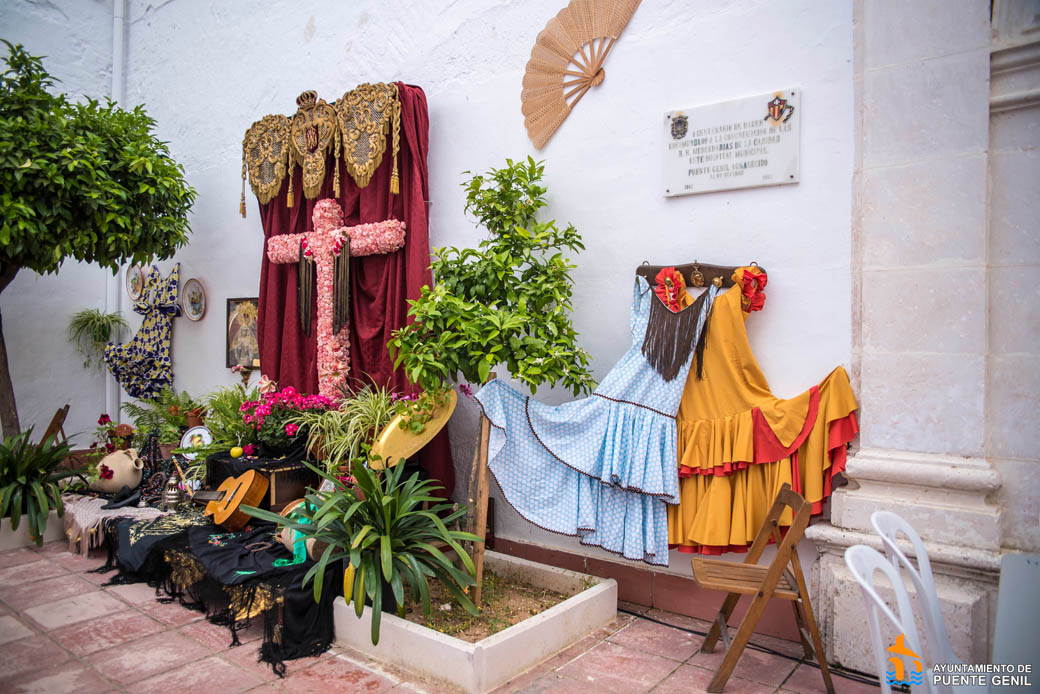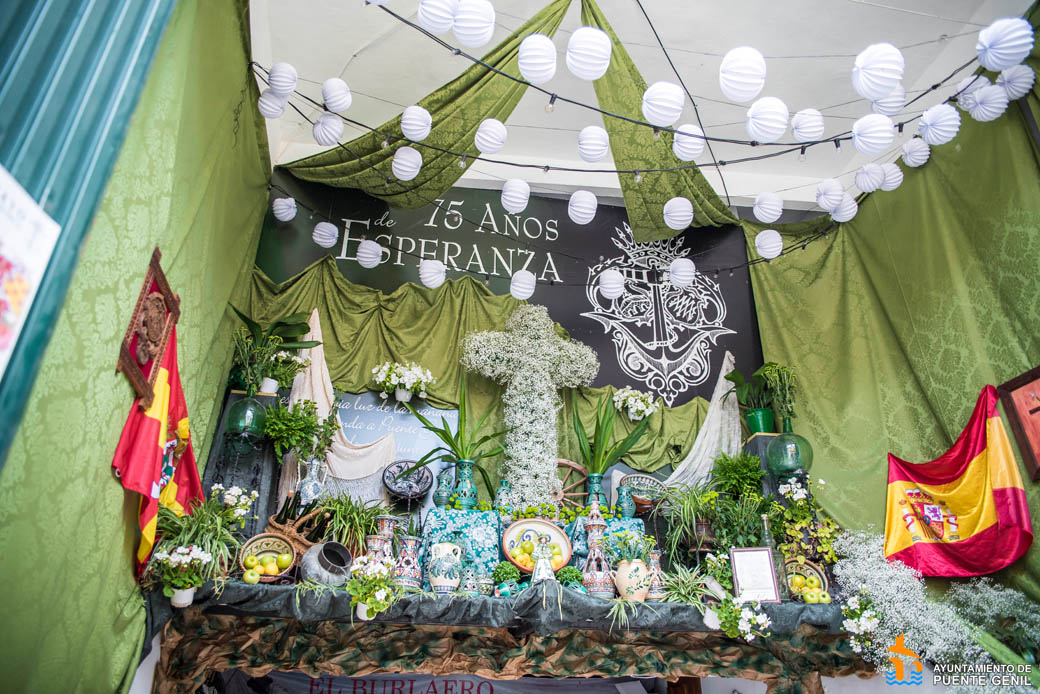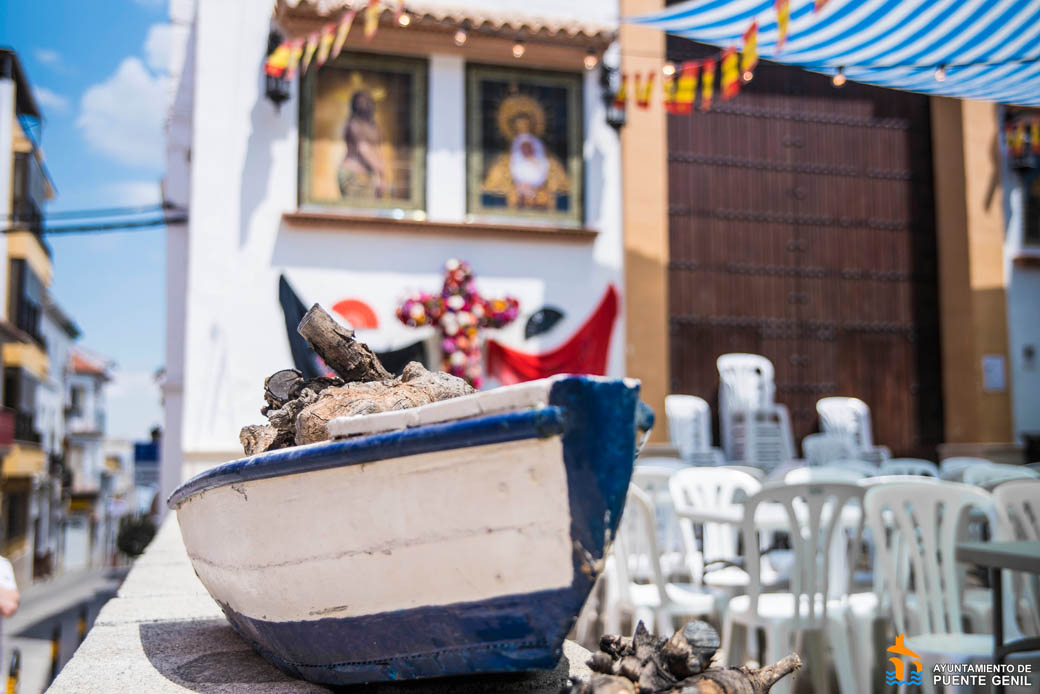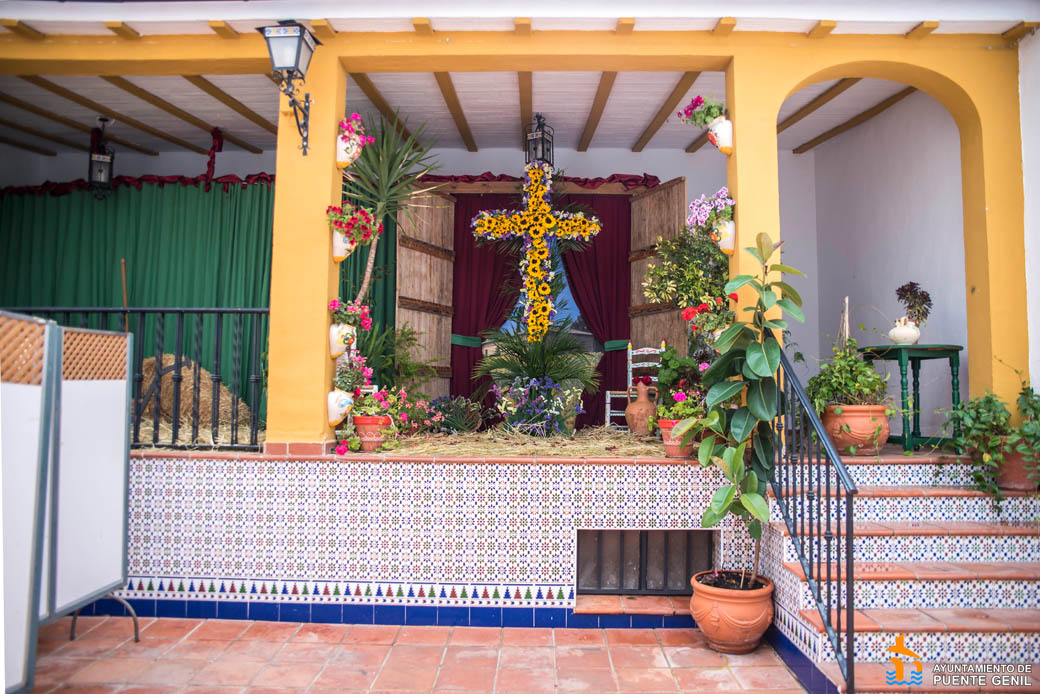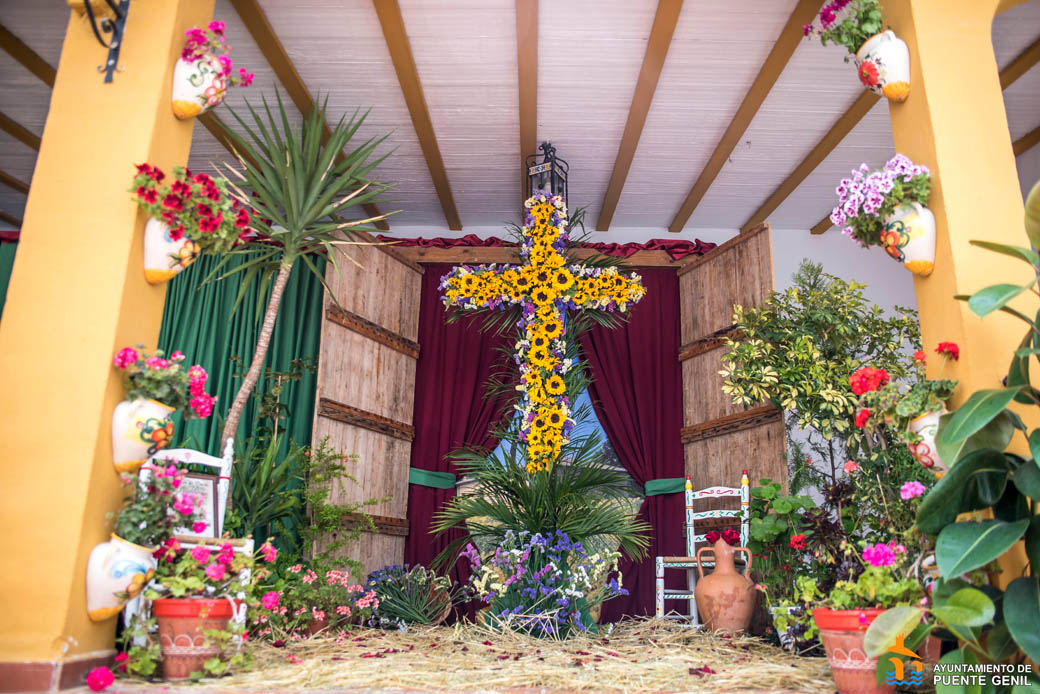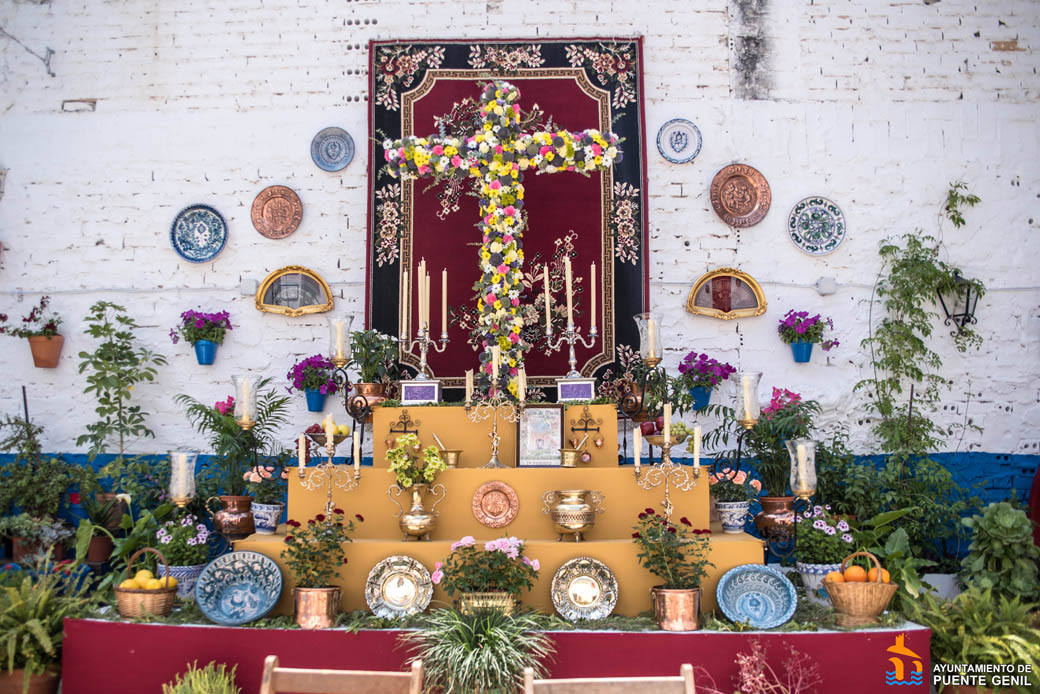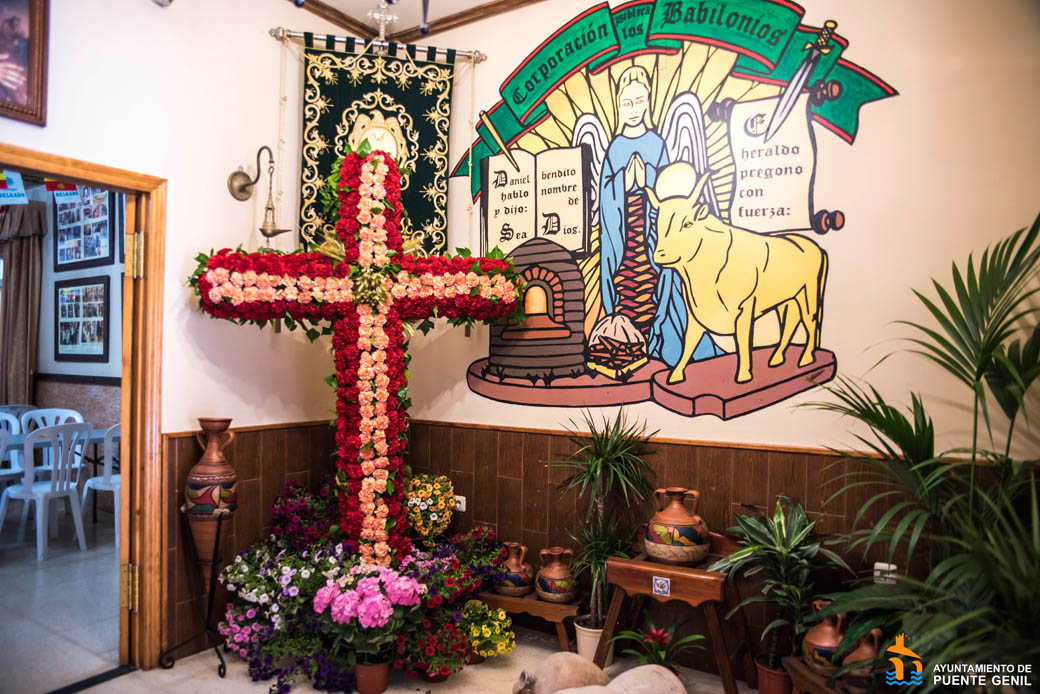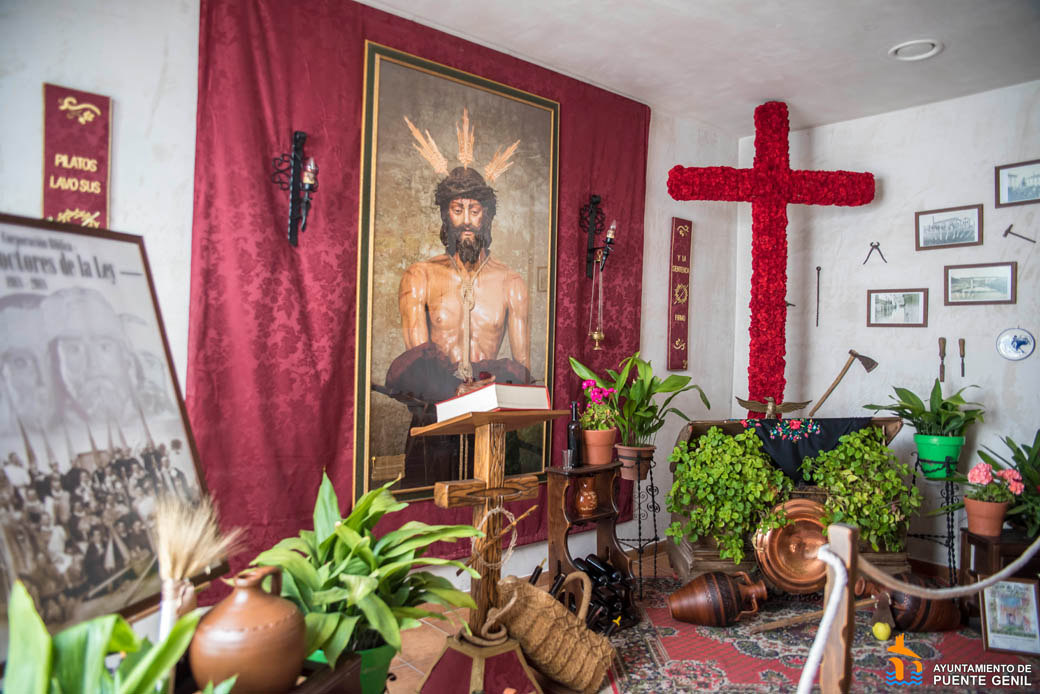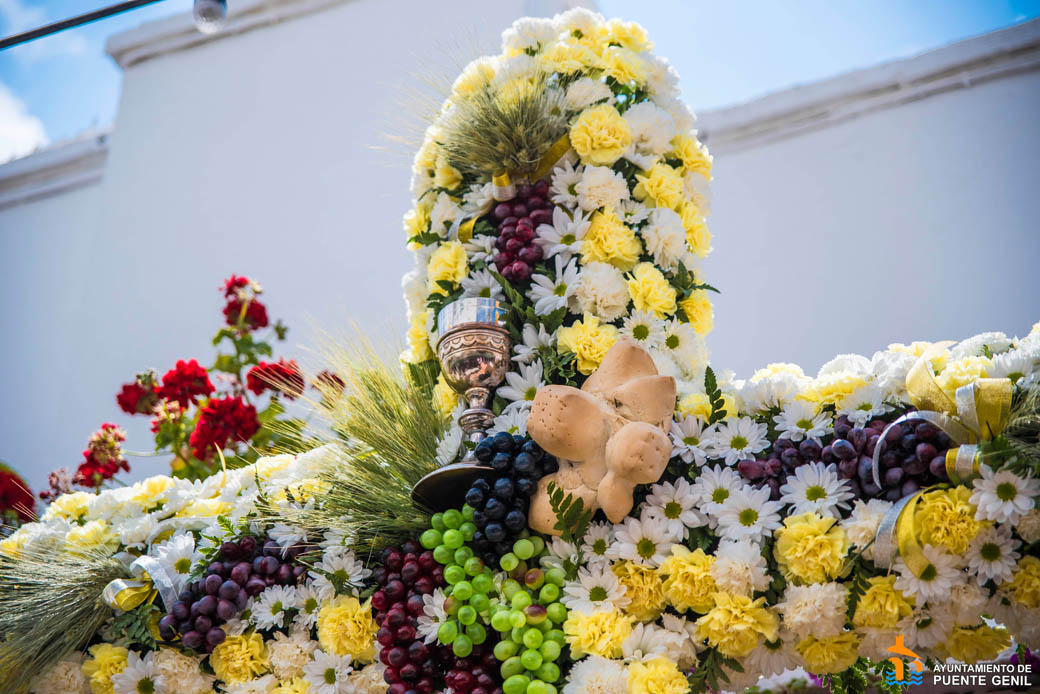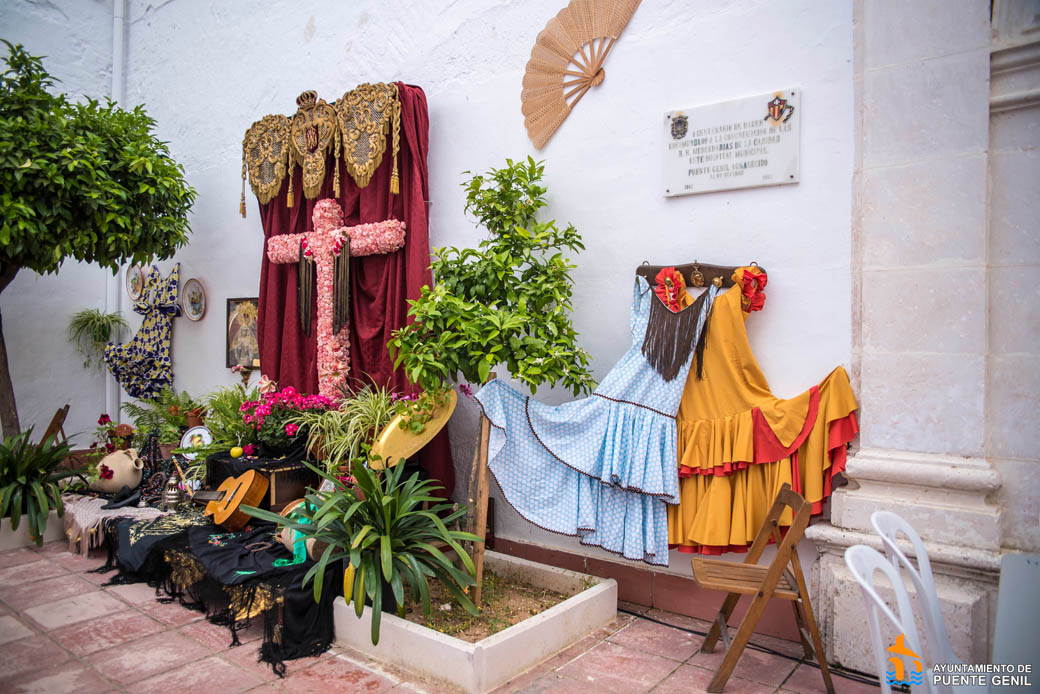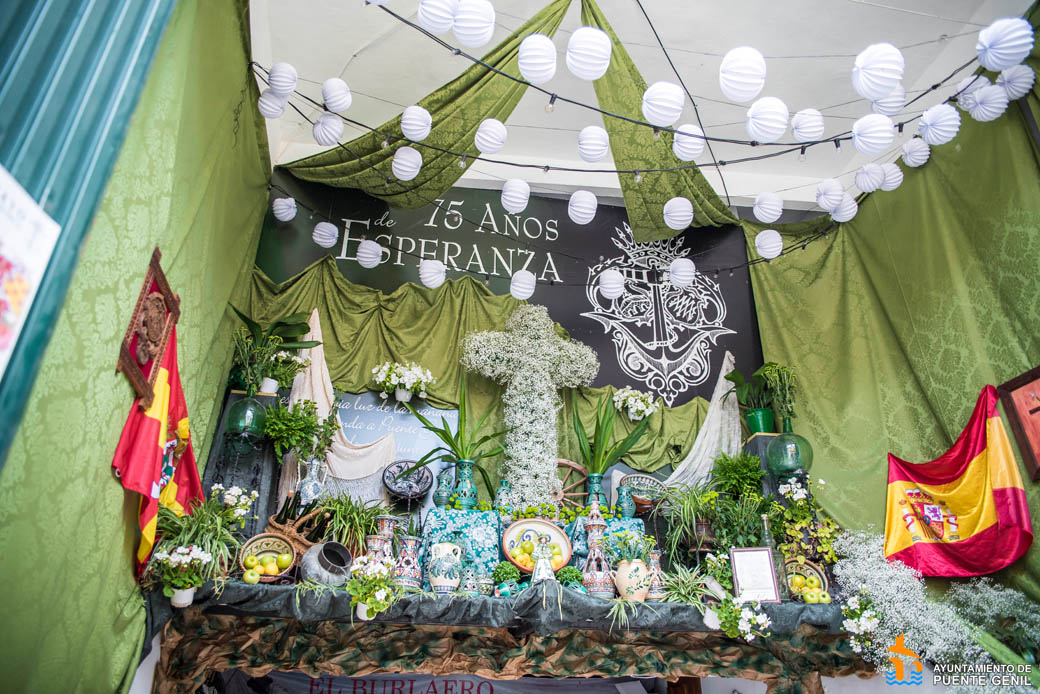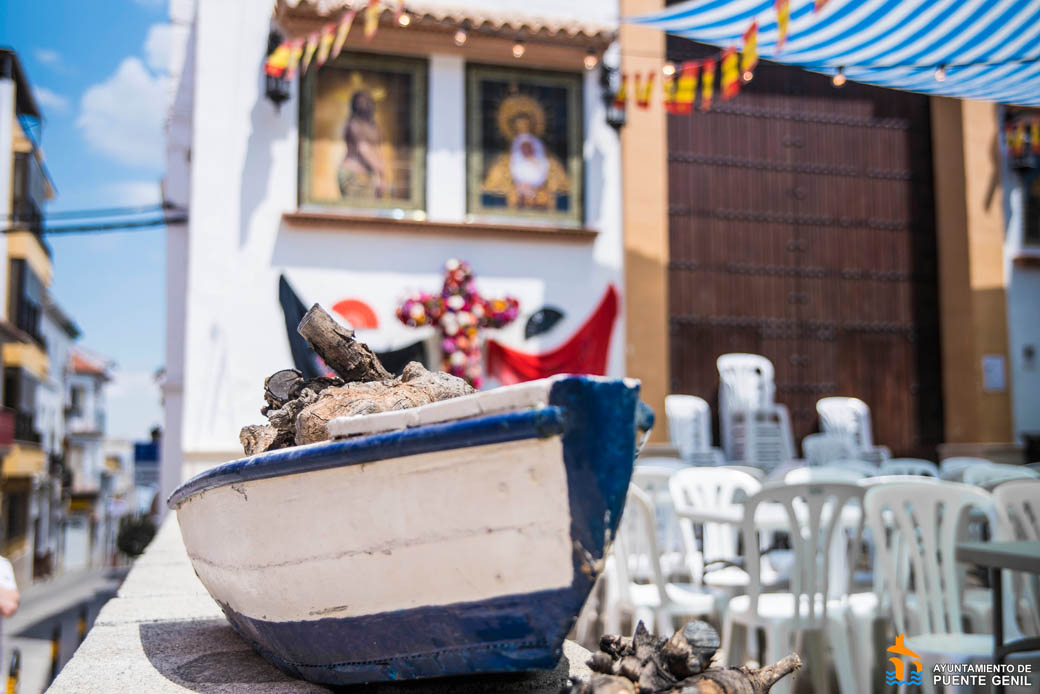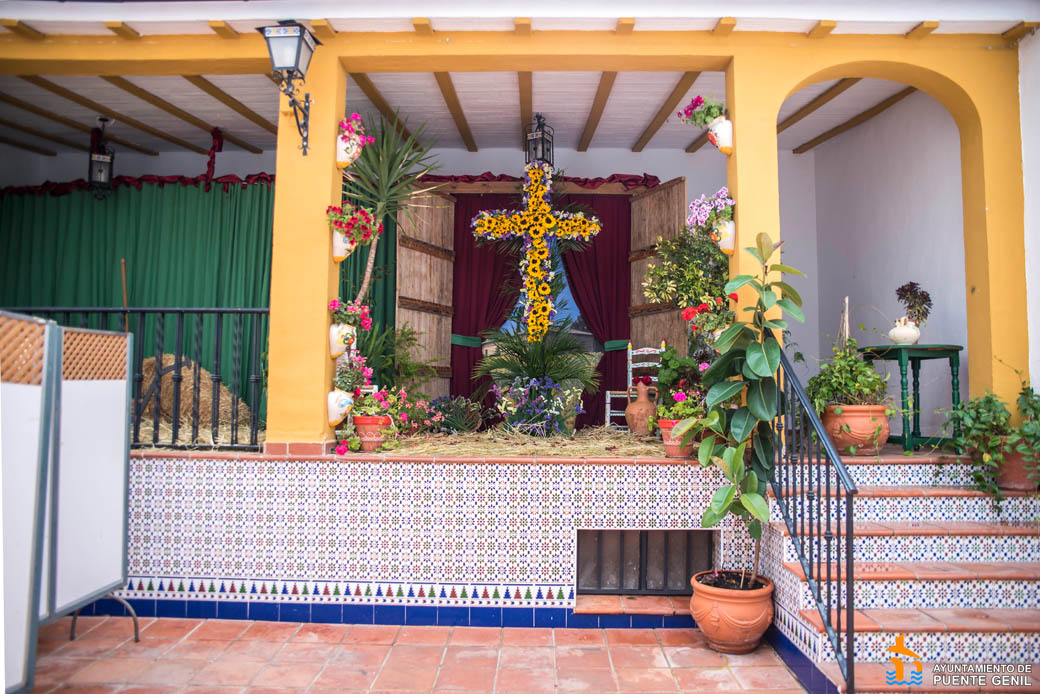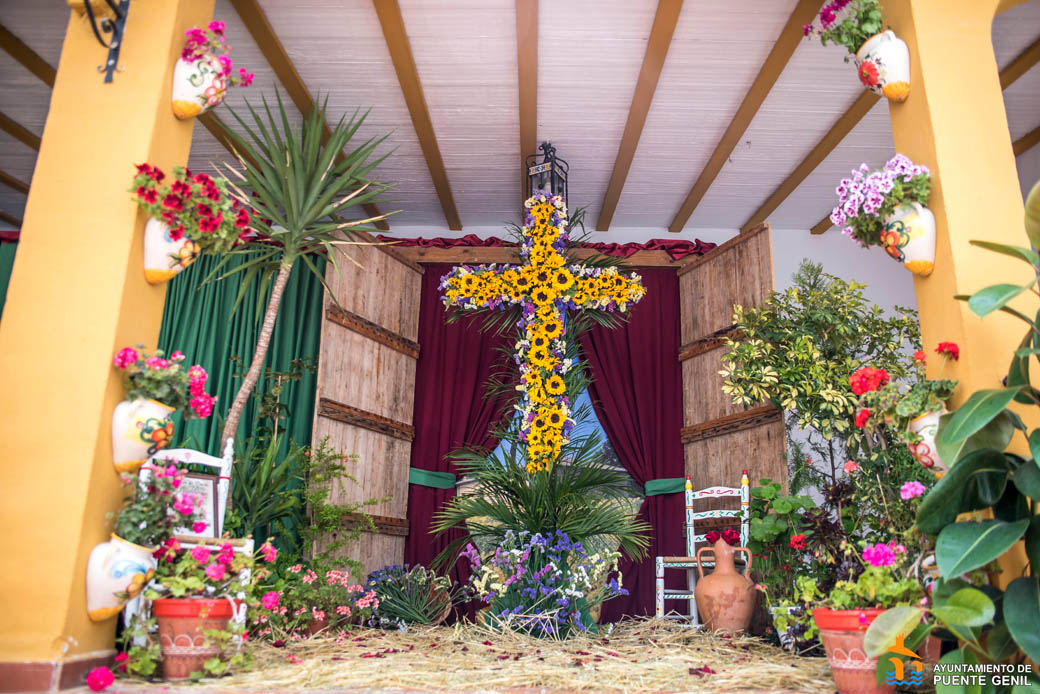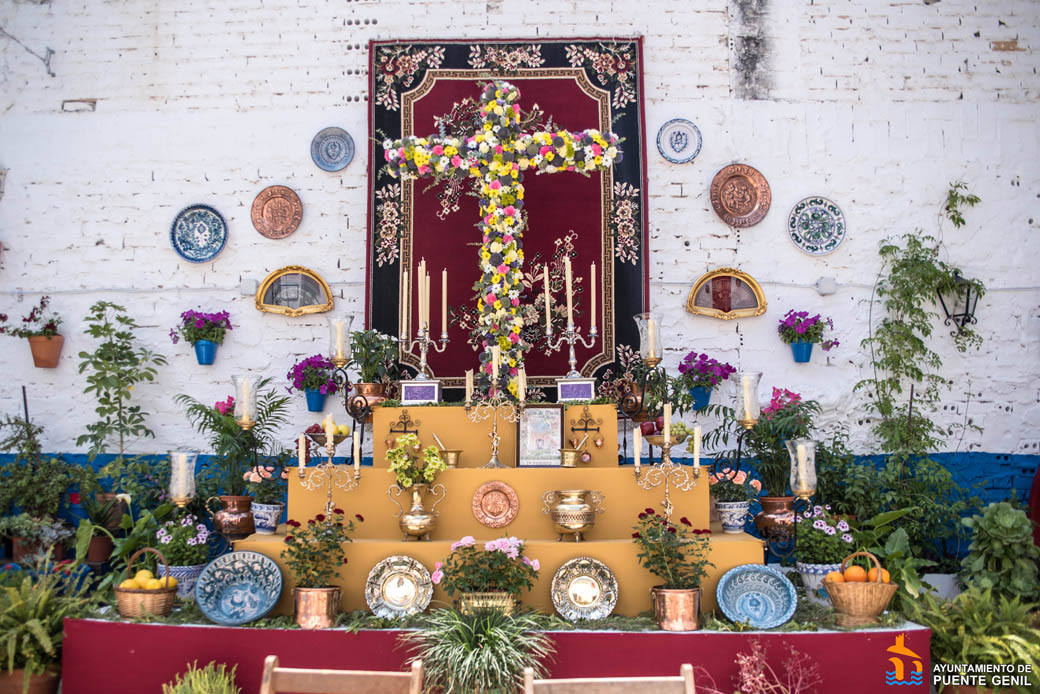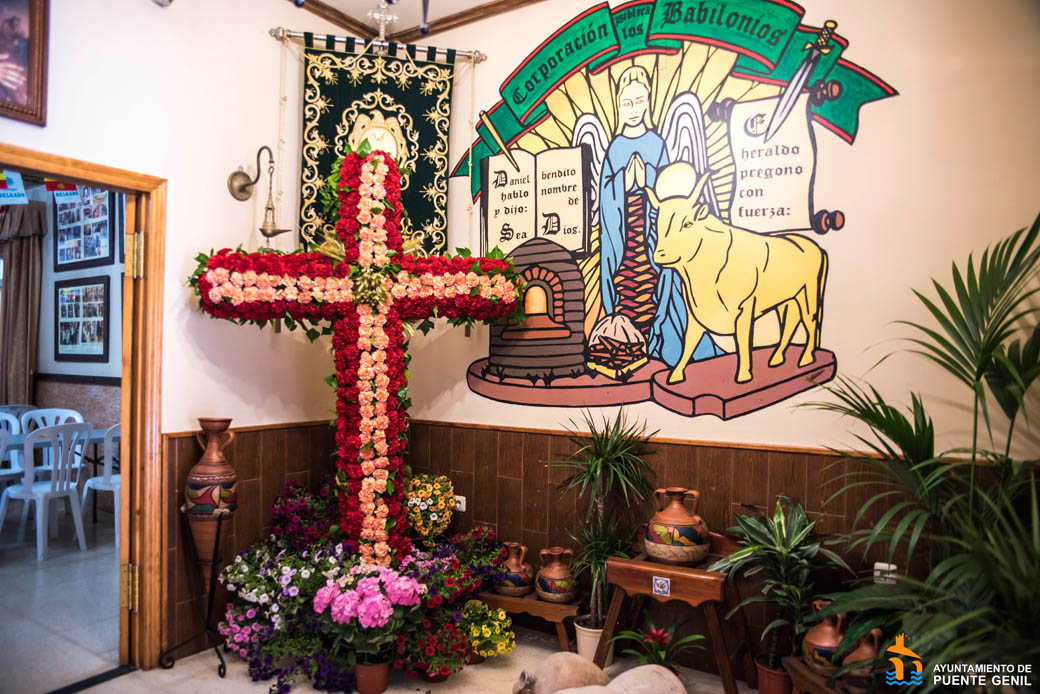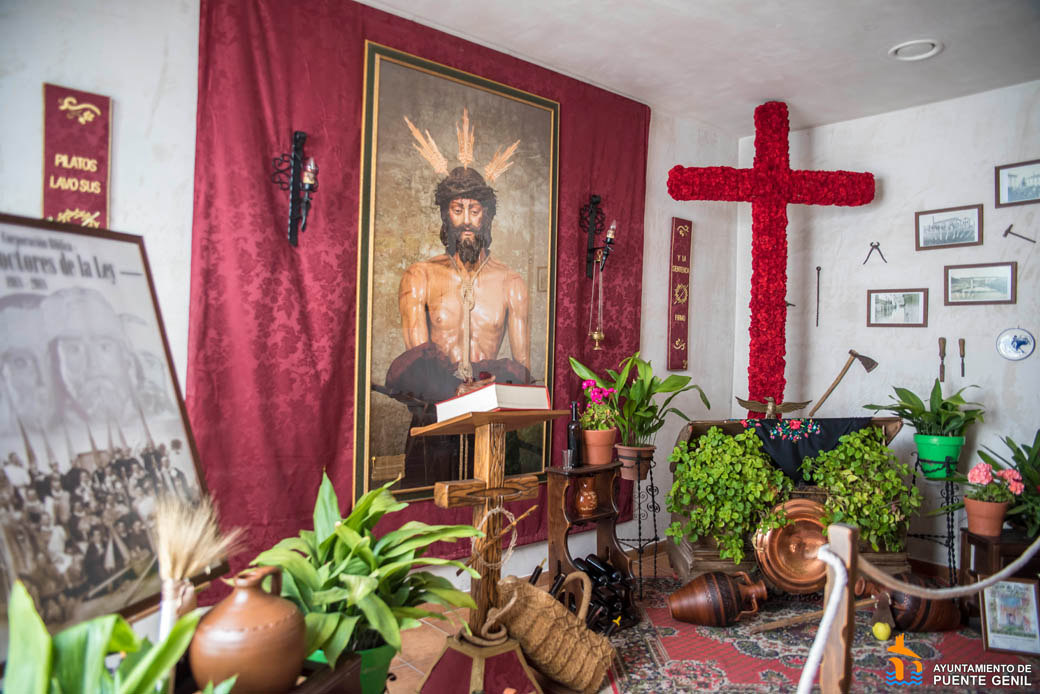 The Festivity
The Festivity of the Crosses of May is a relatively young festivity in our town. In particular, it has been held since 1988. This festival, which is deeply rooted in capitals such as Cordoba and Granada, is held in Puente Genil on the third weekend in May and is very popular with the citizens of the town. The festival itself begins on Friday, and continues through the weekend until Sunday.
The Crosses, usually made of wood, are decorated with flowers, or with typical motifs of the area, such as bread, quinces, olives, etc… Around it, they are usually decorated with traditional elements: grilles, chairs and tables characteristic of this area of Andalusia.
There are many "crosses" participating in the contest. In each Cruz de Mayo there is usually a small verbena, usually organized by the members of the Association, Brotherhood or Corporation that installs the Cross. It is quite typical during those days what is popularly known as "ir de Cruces", or what is the same, visiting several crosses and having a "copita" at each one of them, to the rhythm of sevillanas and popular songs that are usually the predominant rhythms during the celebration of this festivity.
It is also traditional to organise tournaments in Ronda and Báciga (a card game that is very popular in the town), as well as sevillanas competitions, salmorejo (a typical dish made with tomatoes, olive oil, vinegar, bread, peppers and garlic), sack races, etc.
The Town Council's Festivities Department is in charge of organizing the contest, awarding various prizes to the crosses that the jury determines are worthy of them. As you can imagine, the beauty and aesthetics of the crosses is enviable, taking advantage of the most beautiful corners of the town for their installation.
Everything is organized so that the coexistence and joy of the month of May floods the streets of Puente Genil during this festival that little by little is taking shape within the idiosyncrasy of the pontane festivities.