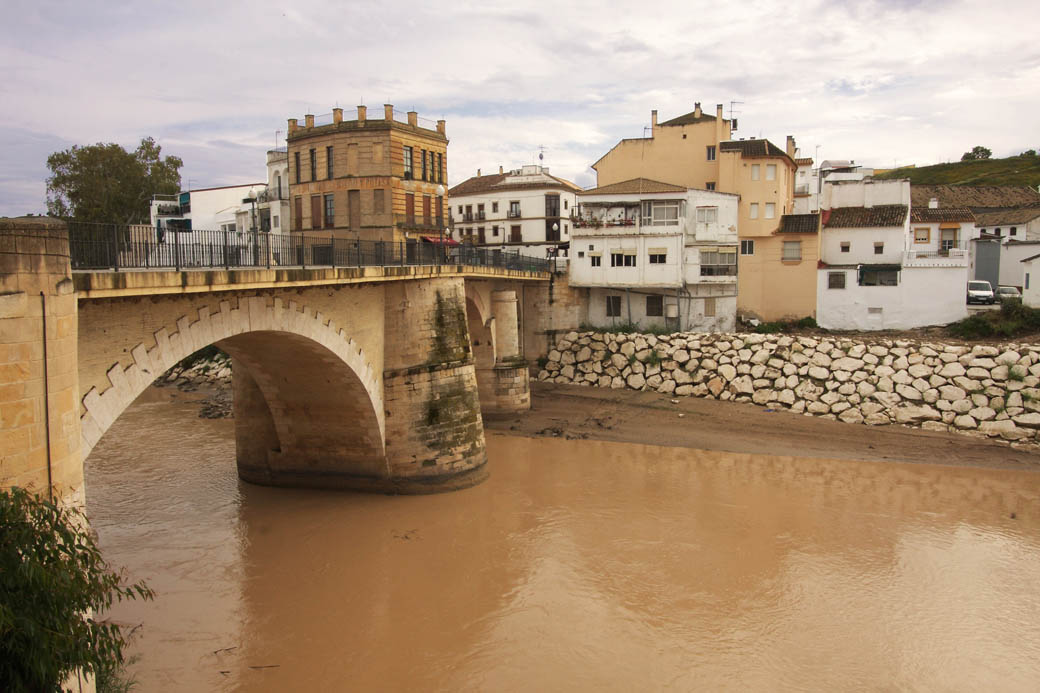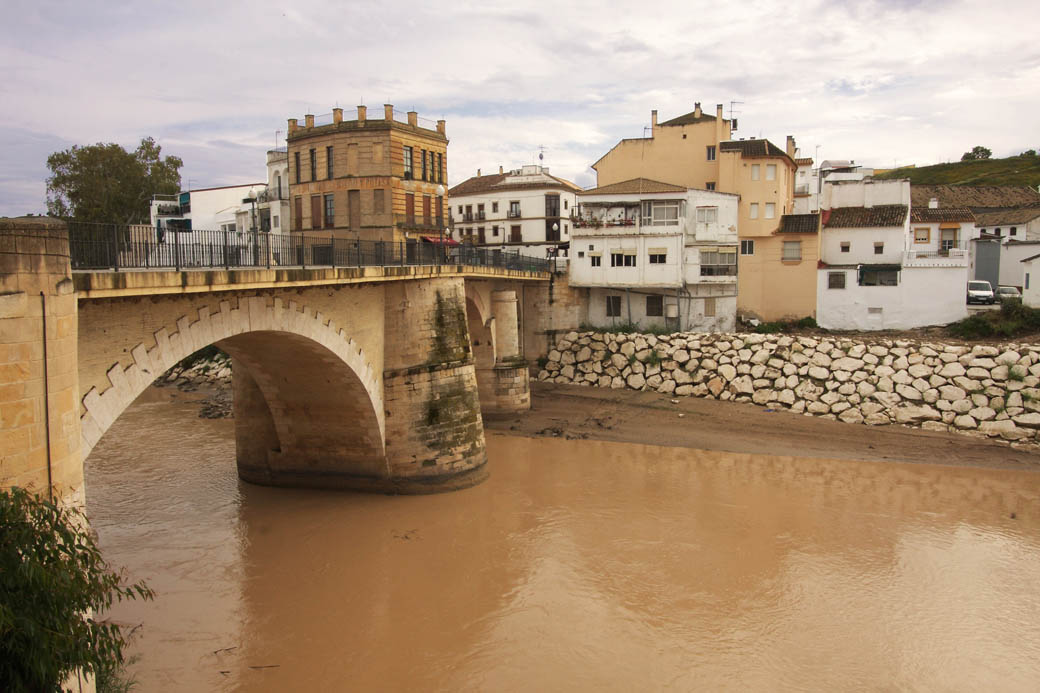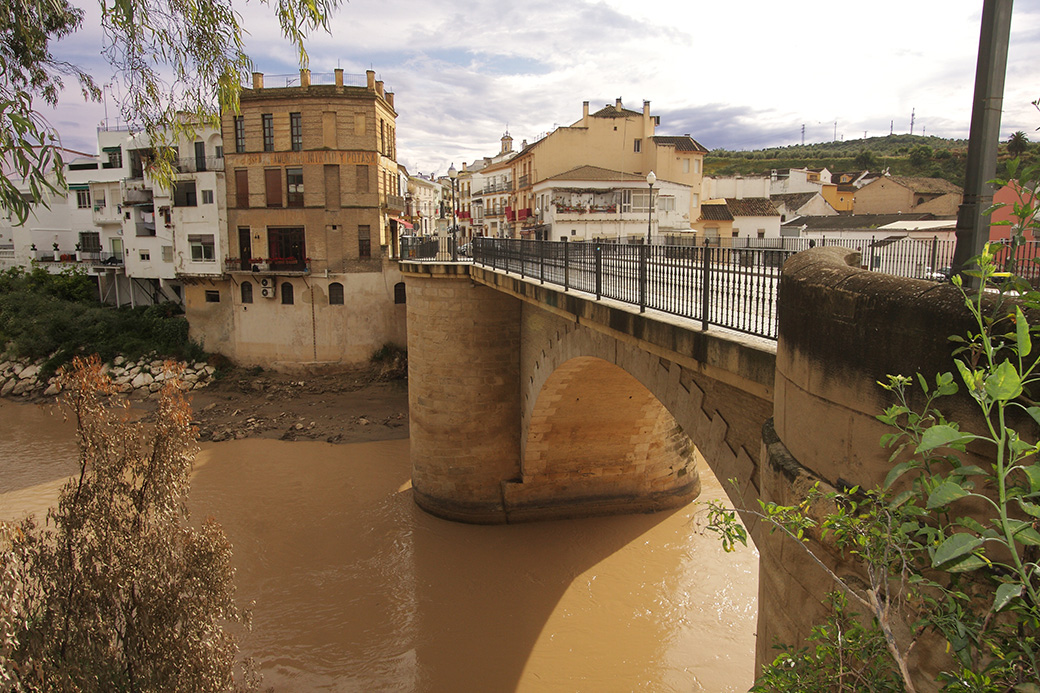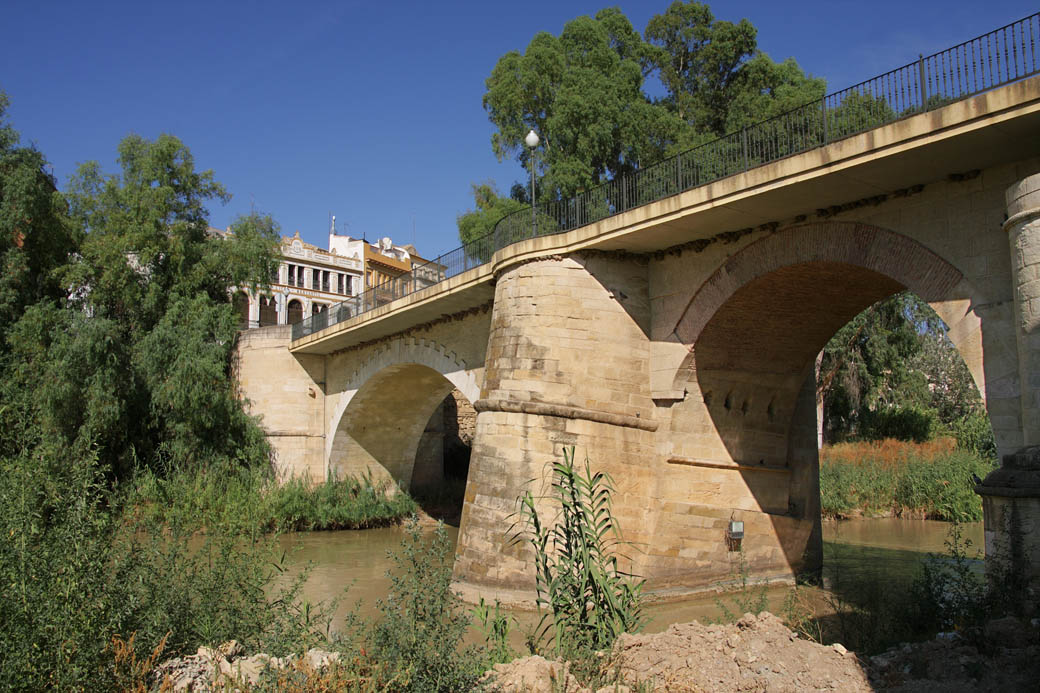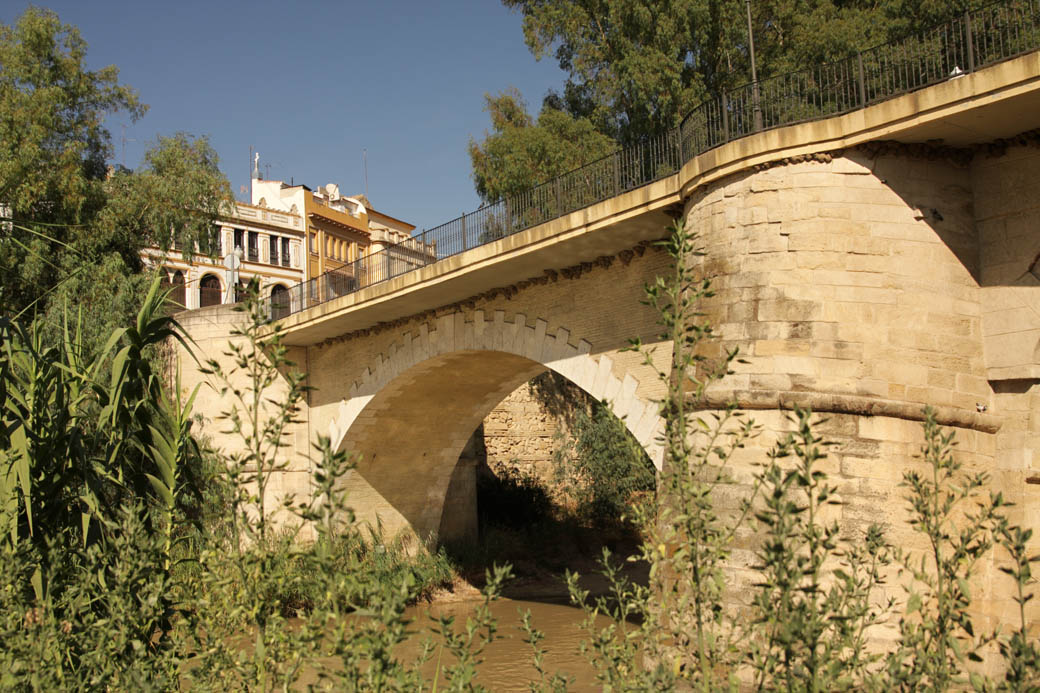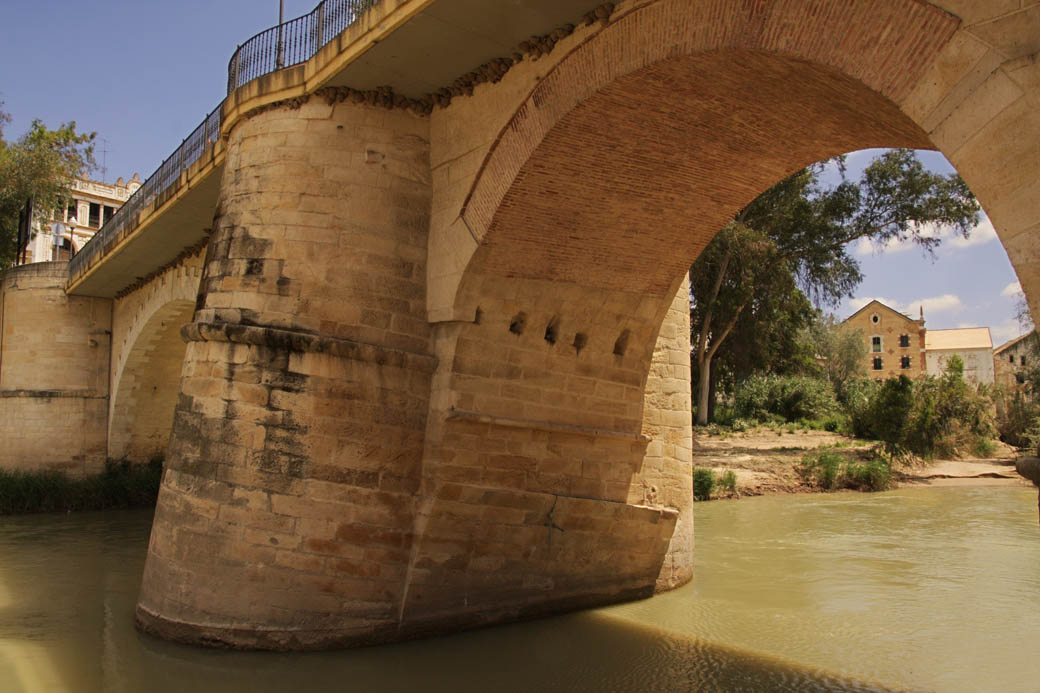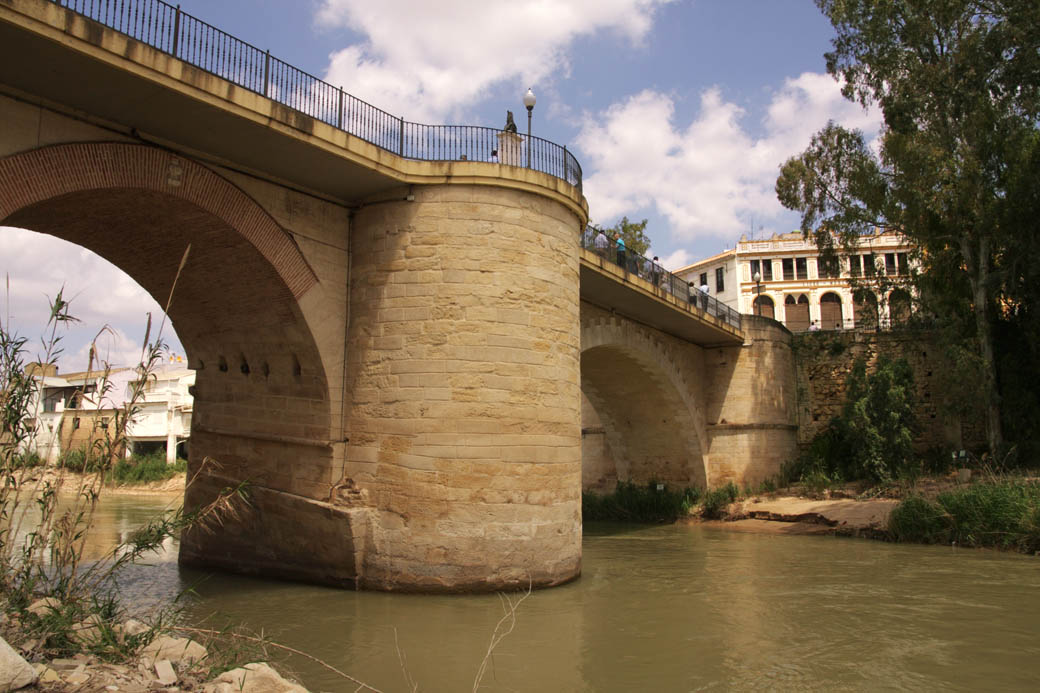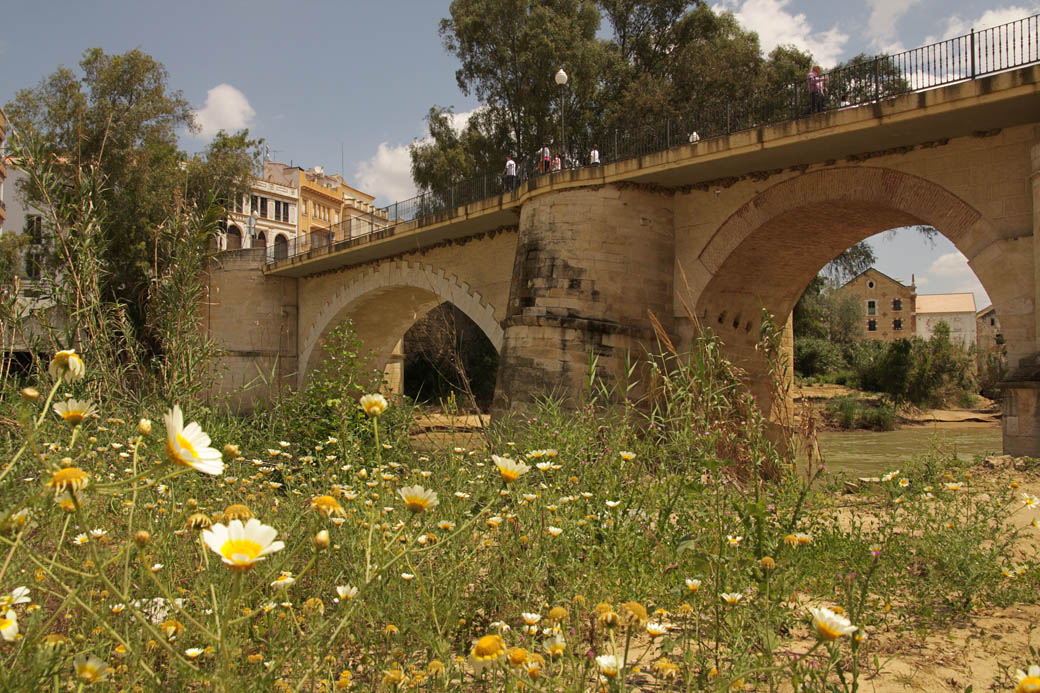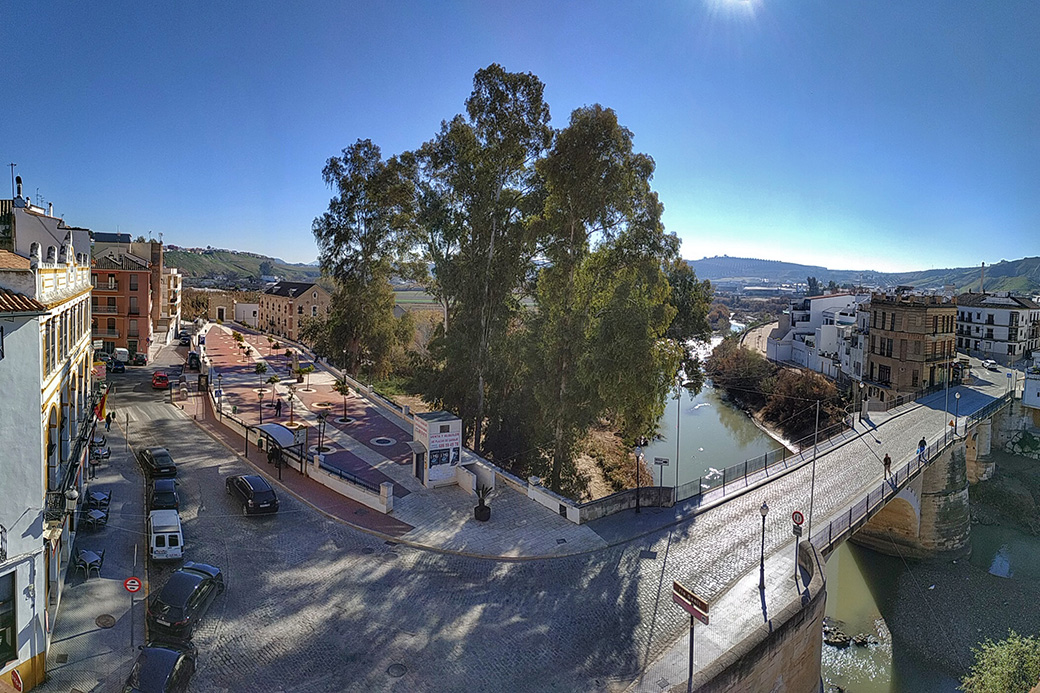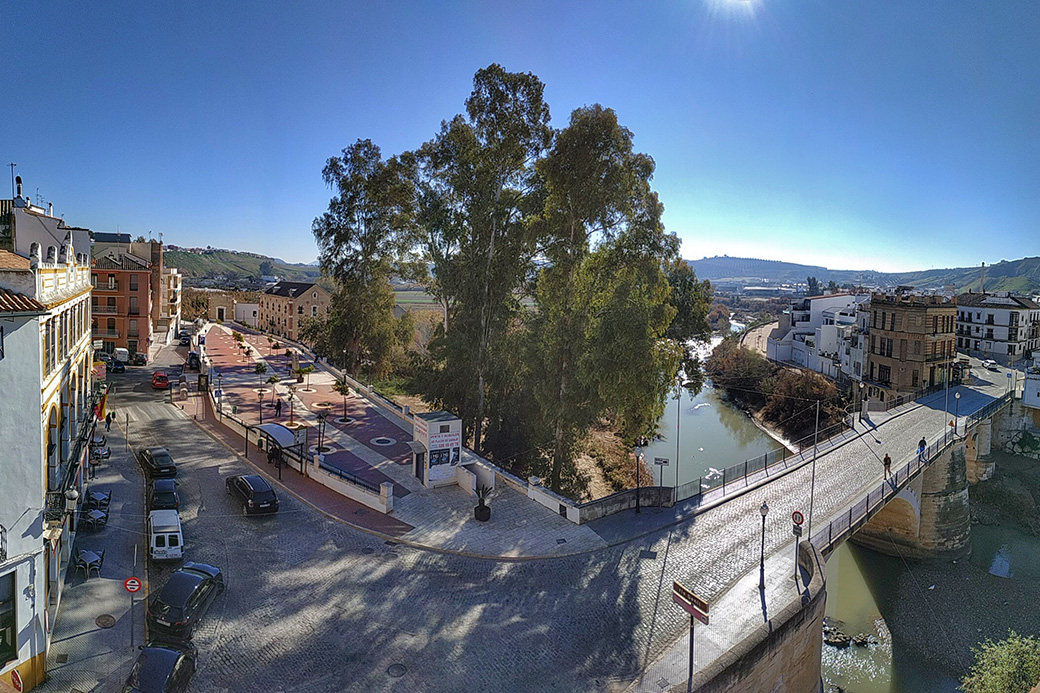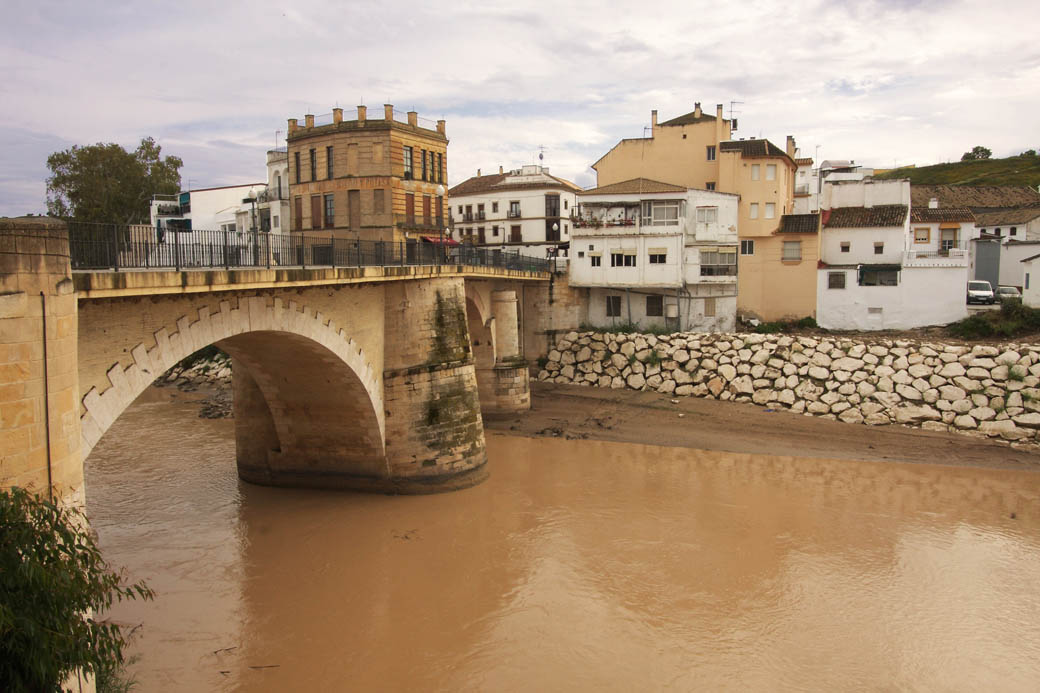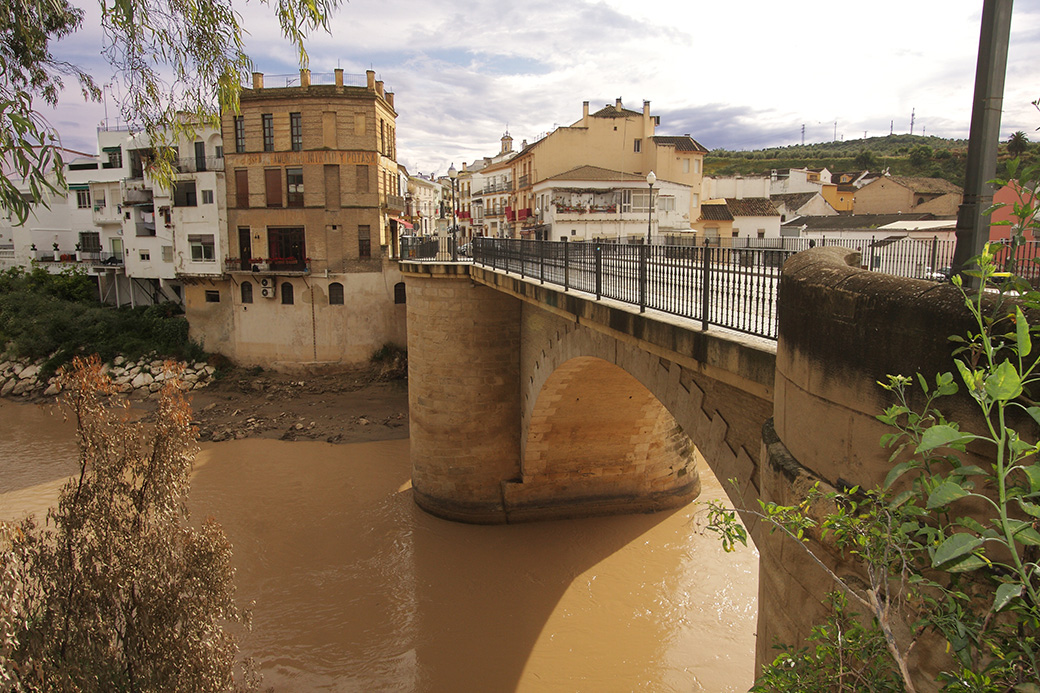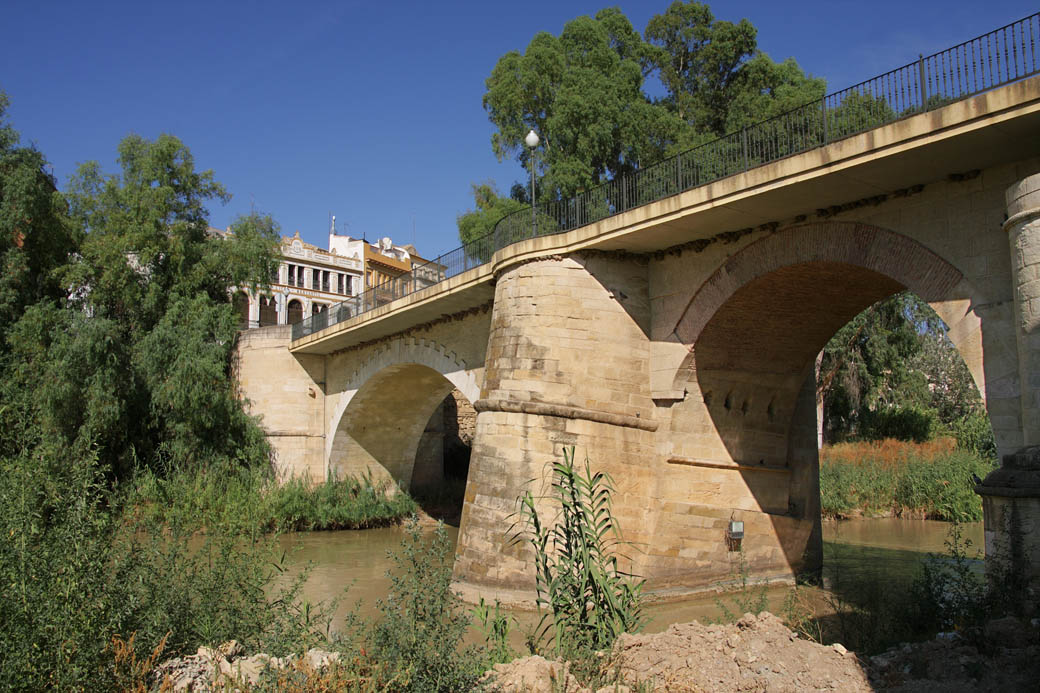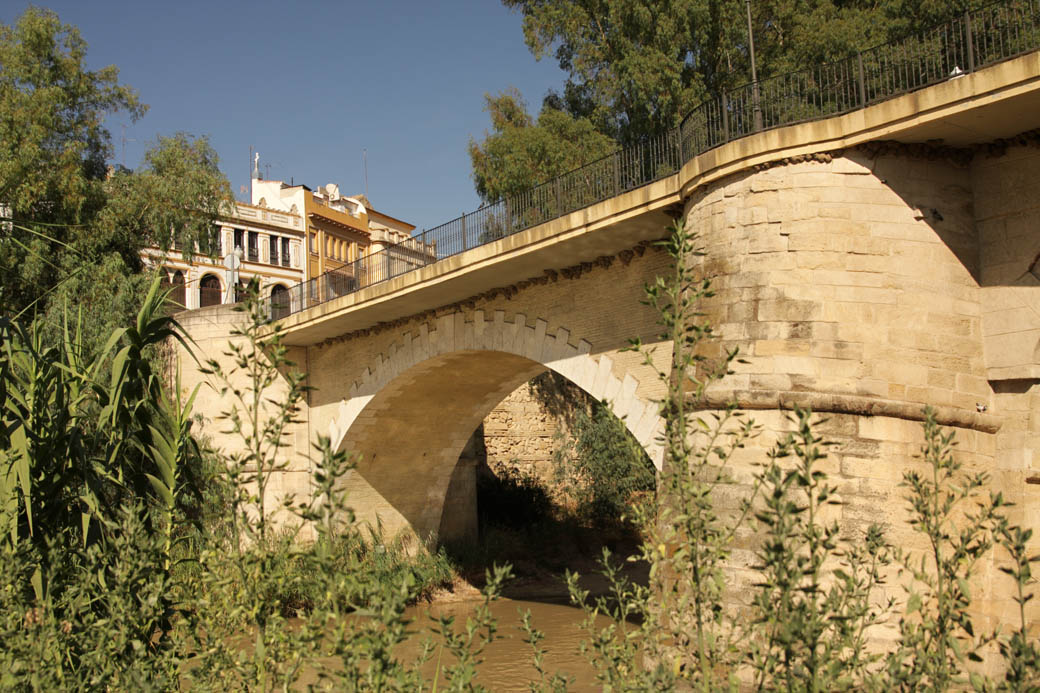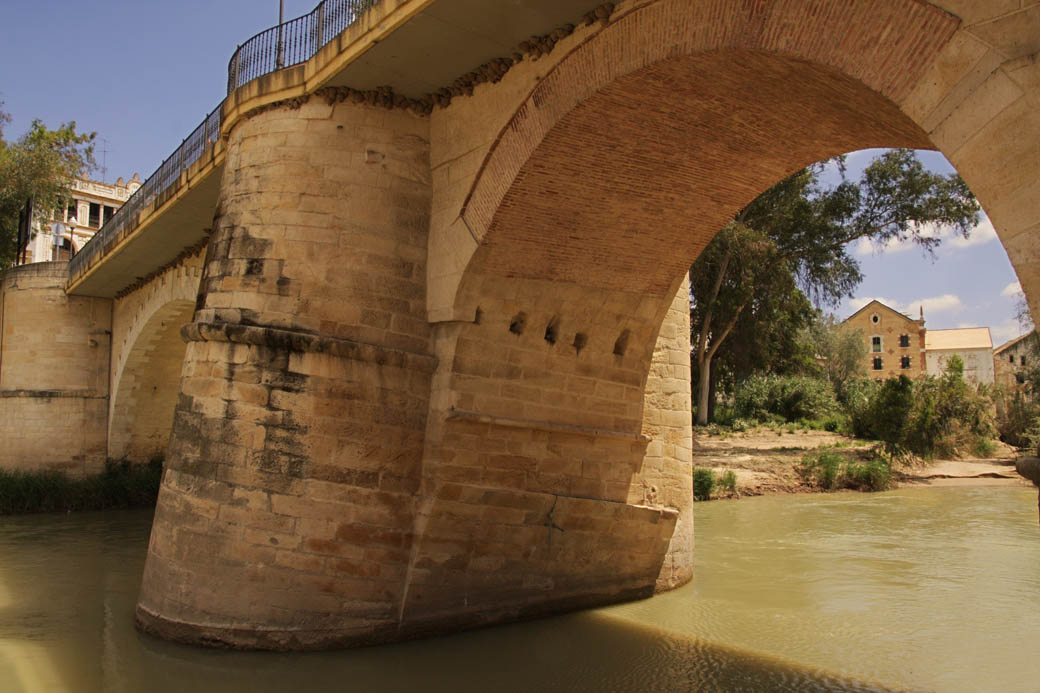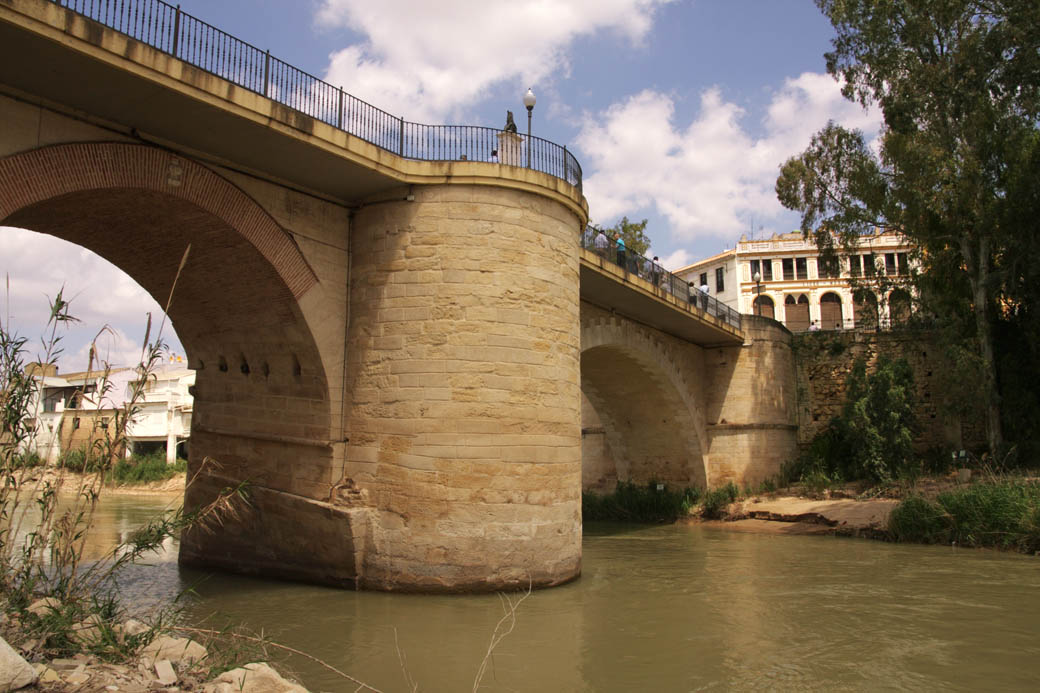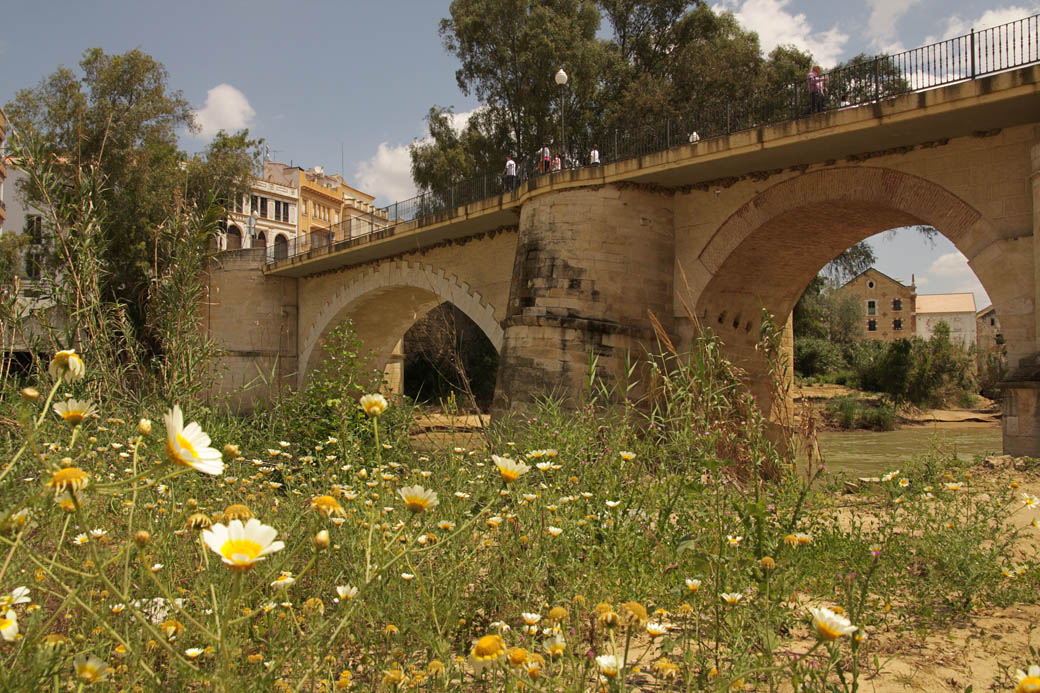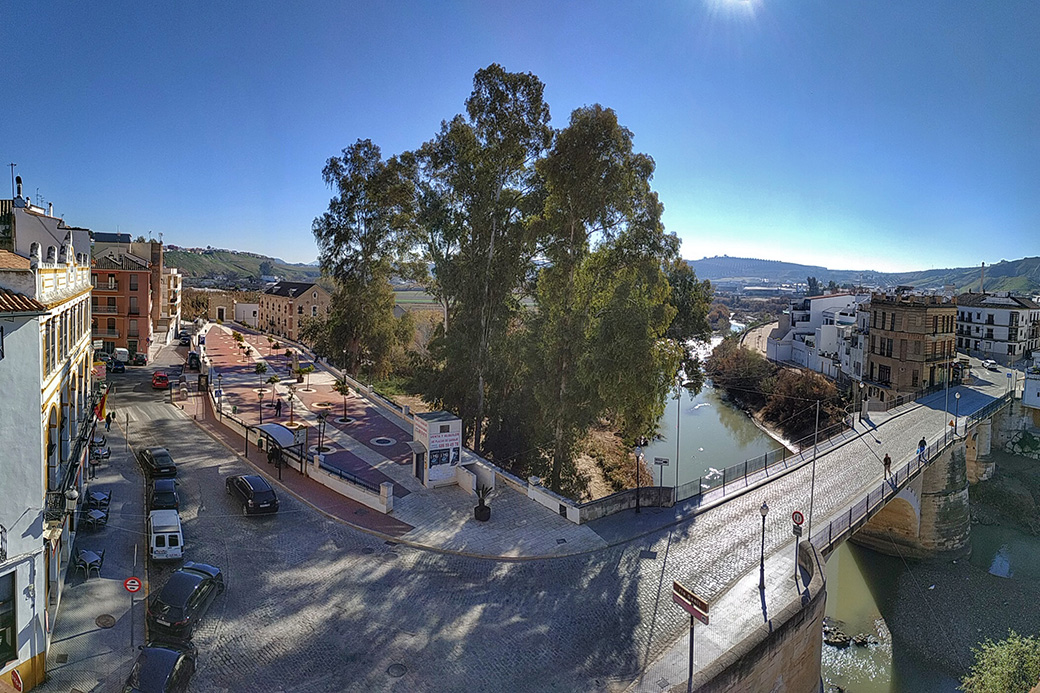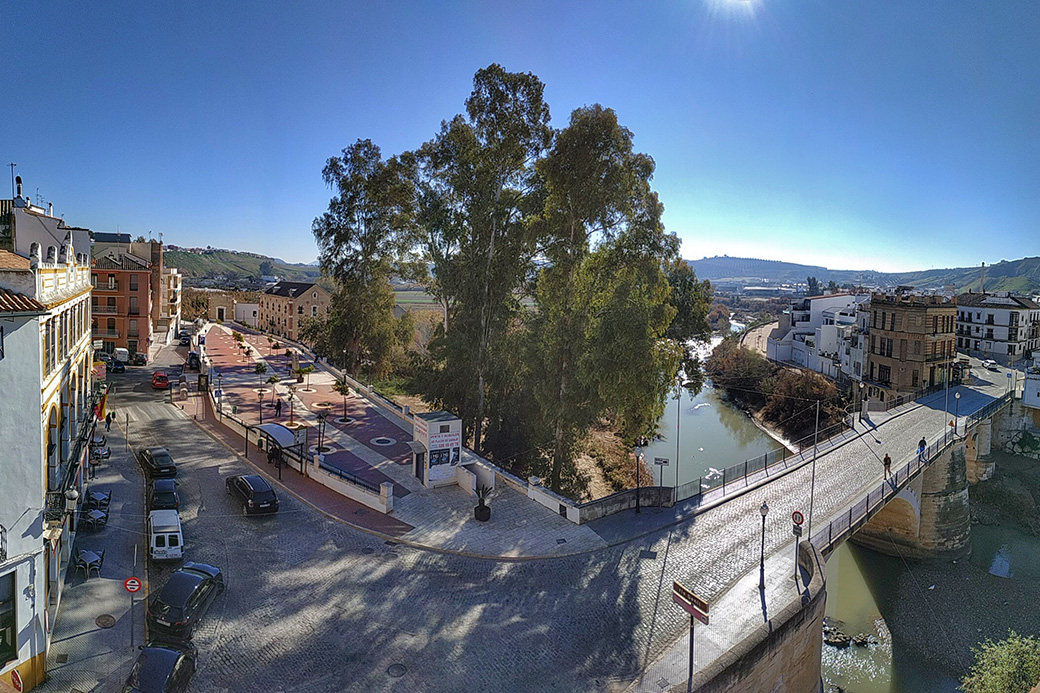 The Union Bridge over the Genil
Puente Genil has interesting architectural works, especially of a religious nature; although perhaps the most significant, because of its symbolism, is the  bridge over the Genil. Its first building as a stone bridge dates from 1561, it was built by Hernán Ruiz II to replace the old wooden pontoon. The two twin arches were built later in 1703, and the original brick cantilevered arch was designed by French architect Leopoldo Lemoniez in 1874.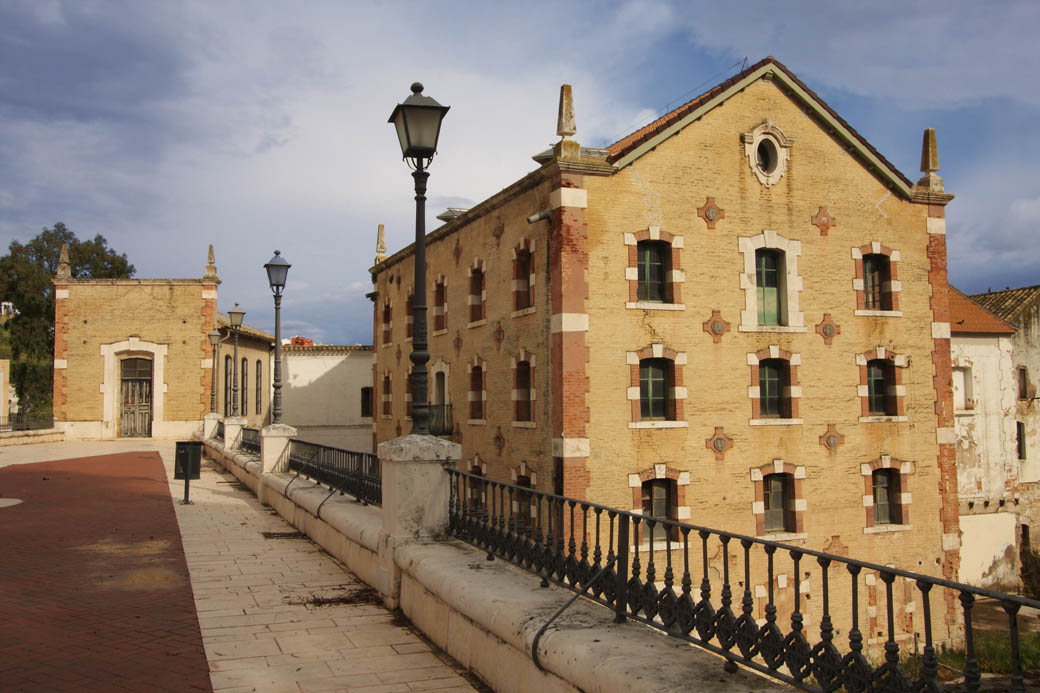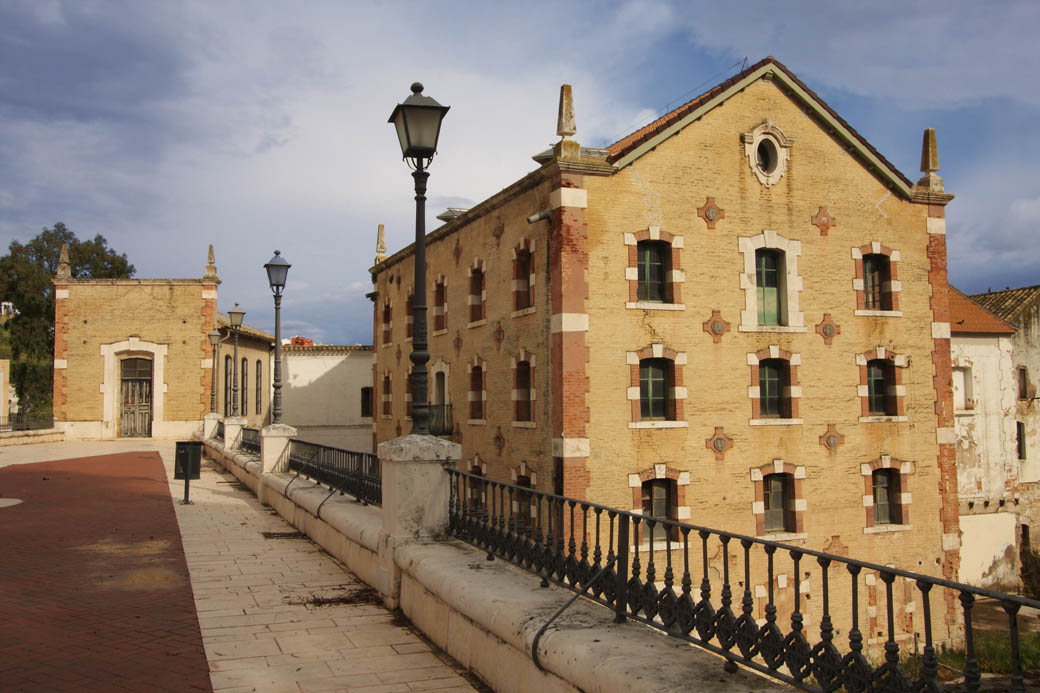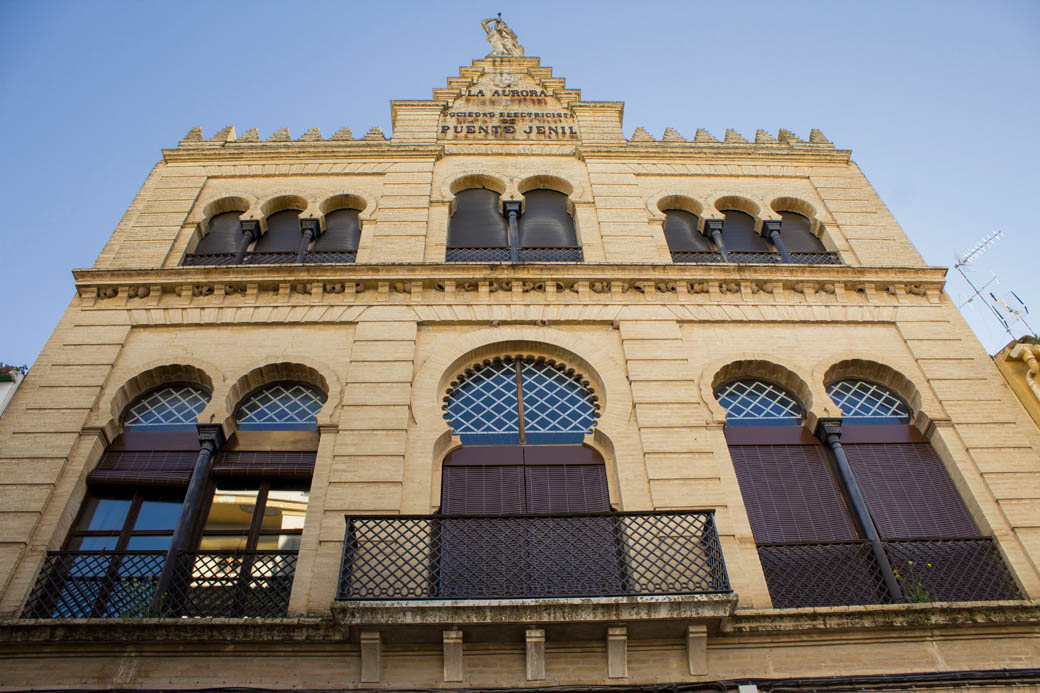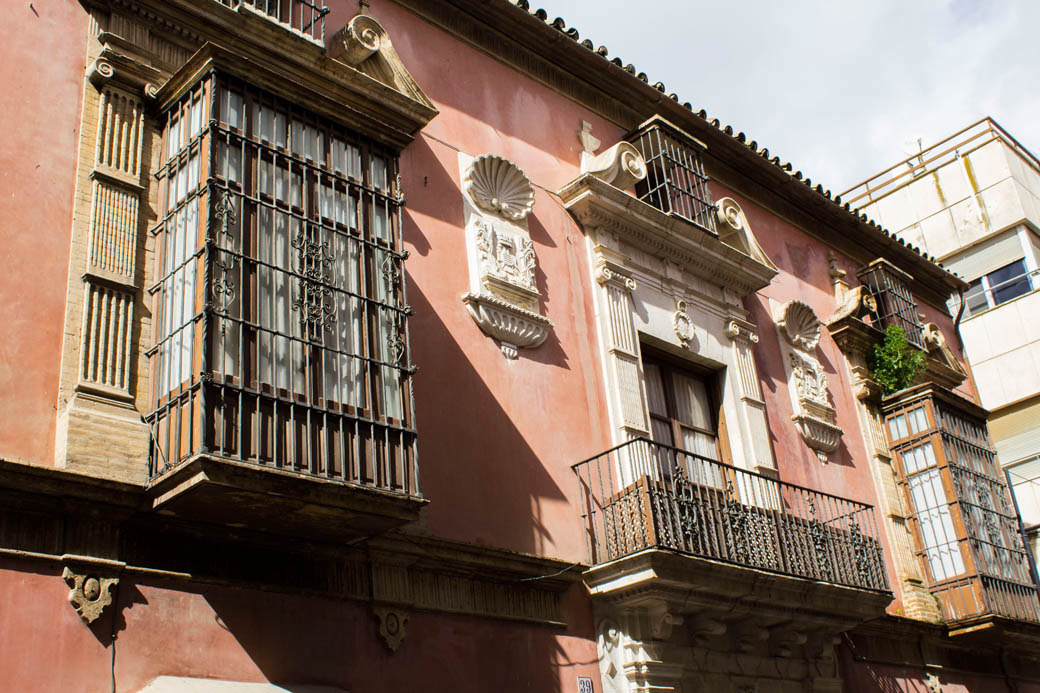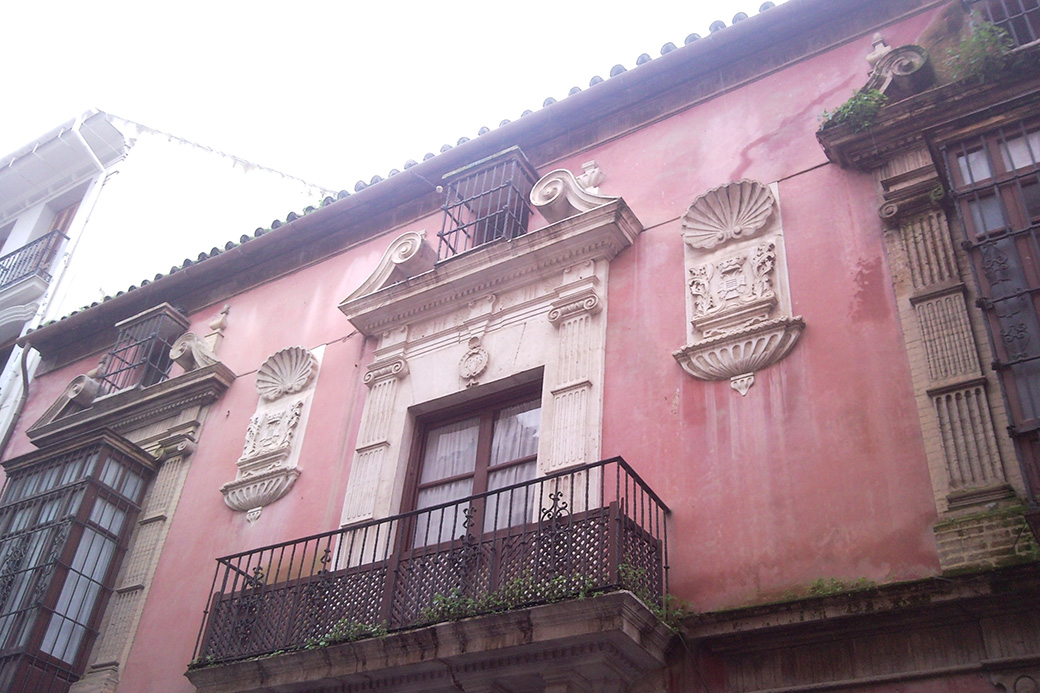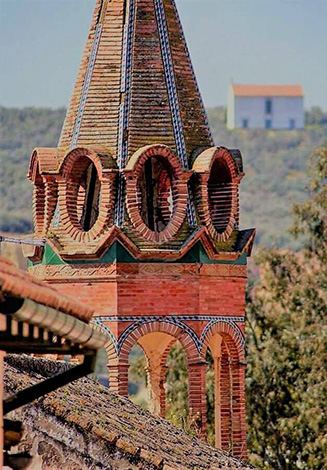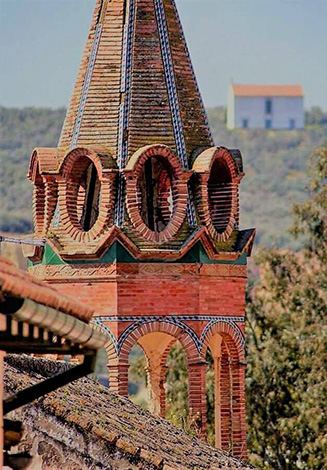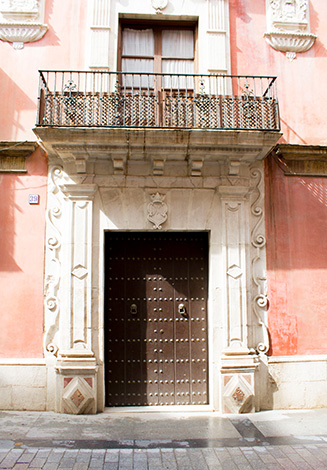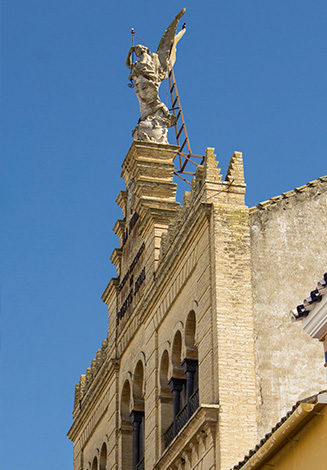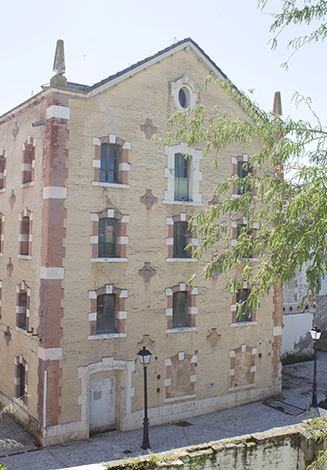 Palace Houses
A good example of civil architecture are its stately homes such as the  House-Palace of the Dukes of Medinaceli,  the Ximénez-Montilla family, the  Reina family  or the Leopoldo Lemoniez house.. La Casa de la Aurora and la Alianza are two good examples of industrial architecture from the end of the last century.
Churches
The artistic heritage of Puente Genil dates back to the 16th century as witnessed by the Parroquia Matriz de Ntra. Sra. de la Purificación and the Ermita del Dulce Nombre de Jesús, representative of Mudejar architecture in the popular style, somewhat distorted by later reforms.
But it is with the Baroque that its architecture acquires its greatest splendour, convent temples such as those of San Francisco de la Asunción, which houses the best collection of Baroque altarpieces in the locality, as well as important examples of the imagery of Pontana and  San Francisco de la Victoria , which has an interesting porticoed courtyard from 1725, both built in the mid-18th century, are the most outstanding examples of this period.
The  Ermita de la Vera-Cruz  dates from 1644, whose works were never completed, hence its small size. It houses a baroque altarpiece by the artist Pedro de Mena Gutiérrez from Lucerne.
The  Church of Nuestra Señora de la Concepción, patron saint of the town since 1650, is a mid-18th century building, although it was already open for worship at the beginning of the 16th century. The main altarpiece, the oval dome and the eye-catching plasterwork in the popular style stand out. Its carved stone façade, with paired columns and split pediment, is unique in the town.
Between the Baroque and the Neoclassical is the Parish of Our Father Jesus the Nazarene, where the "Terrible" is venerated, the name by which the image of Jesus, arrived in 1622 and attributed to the sculptor Pablo de Rojas, is known. Its construction is from the 16th century, but its factory comes from later reforms carried out in the 18th and 19th centuries.
From the current century are the churches of  San José with two twin towers and a large red dome -, La Realeza de María in neo-Romanesque style and those of El Carmen and Ntra. Sra. de los Desamparados, both in neo-Gothic style.  The Church of Carmen houses the image of the Resurrected Jesus, the work of Alonso de Mena, made in 1636.