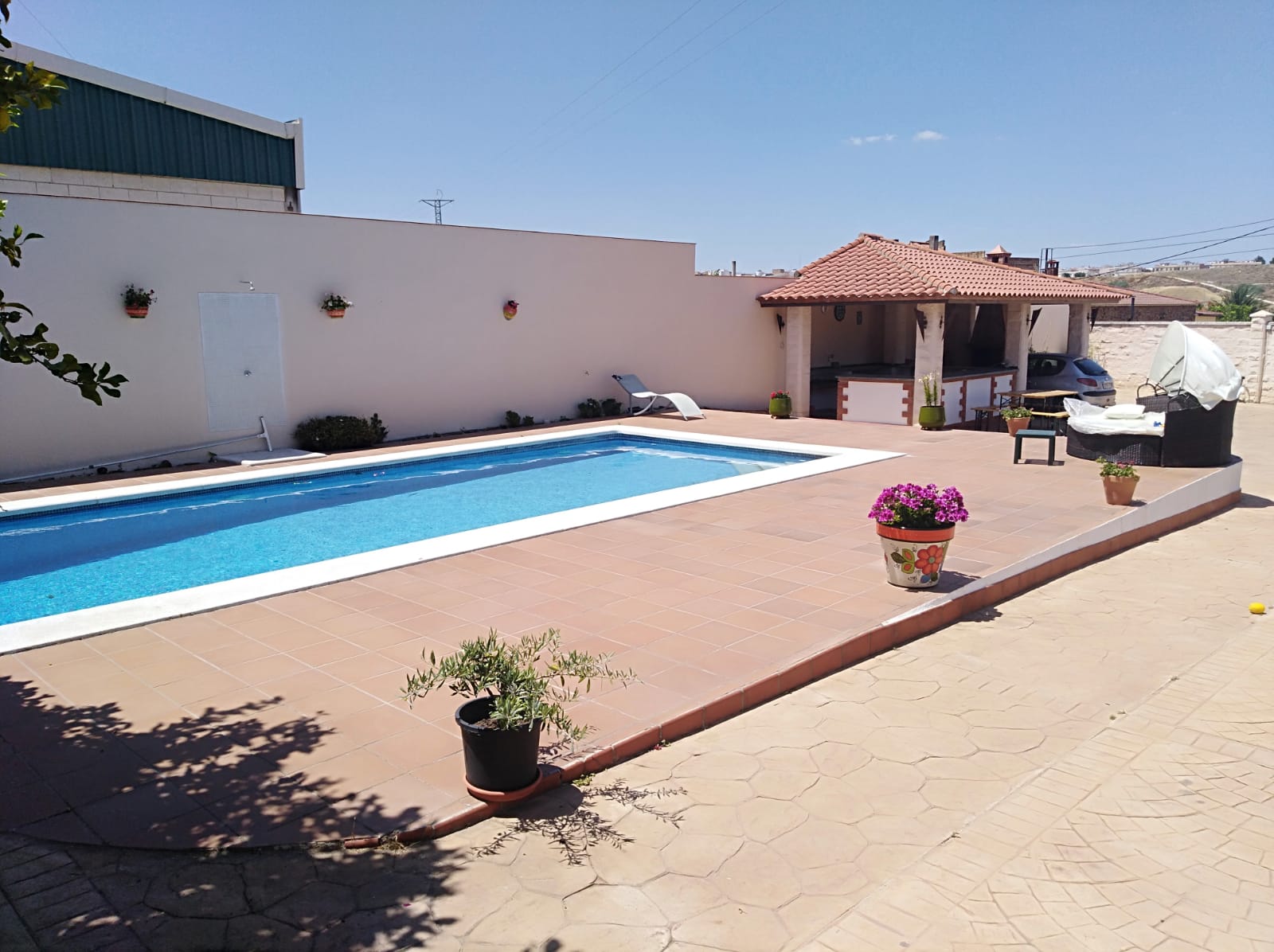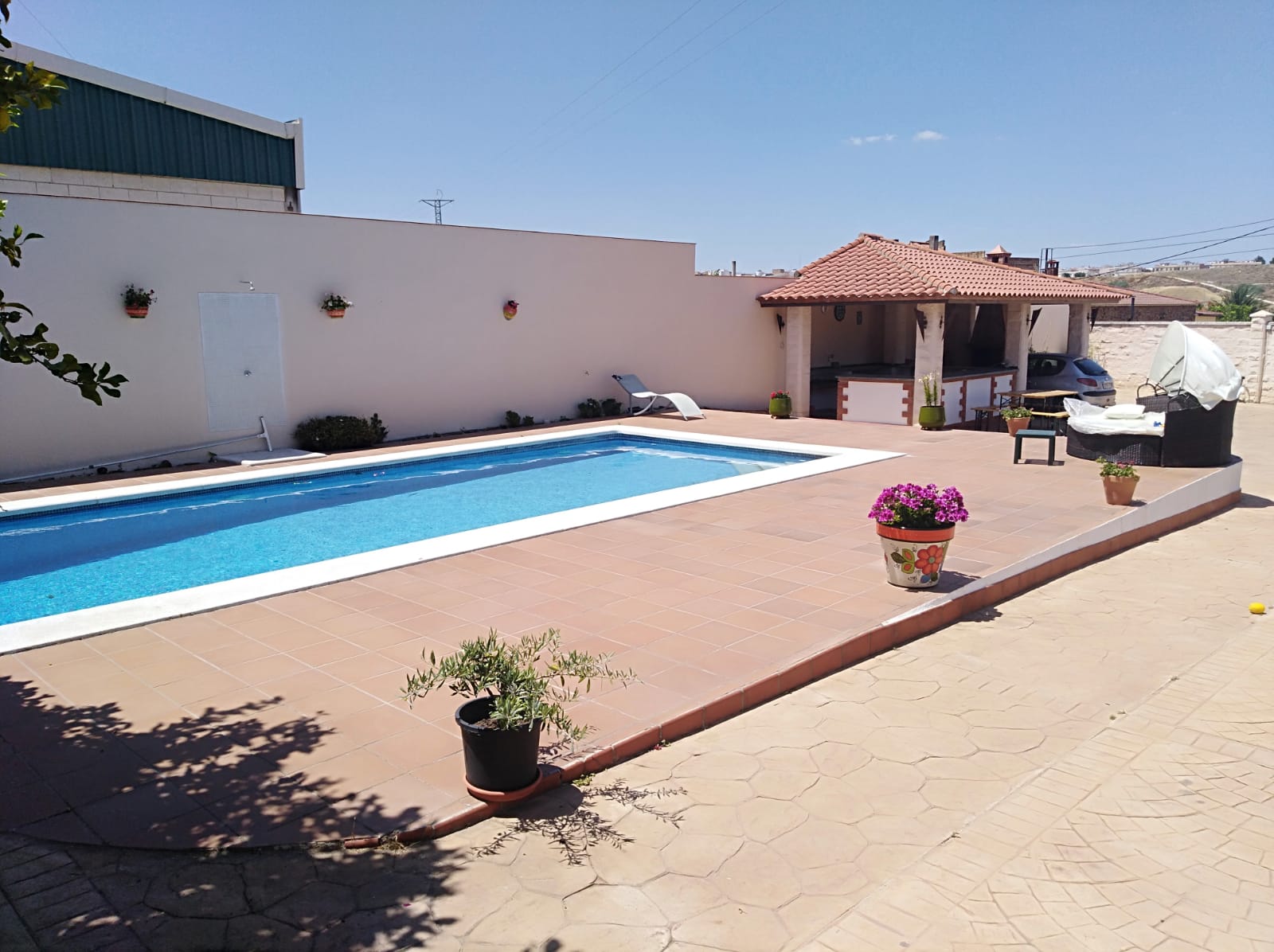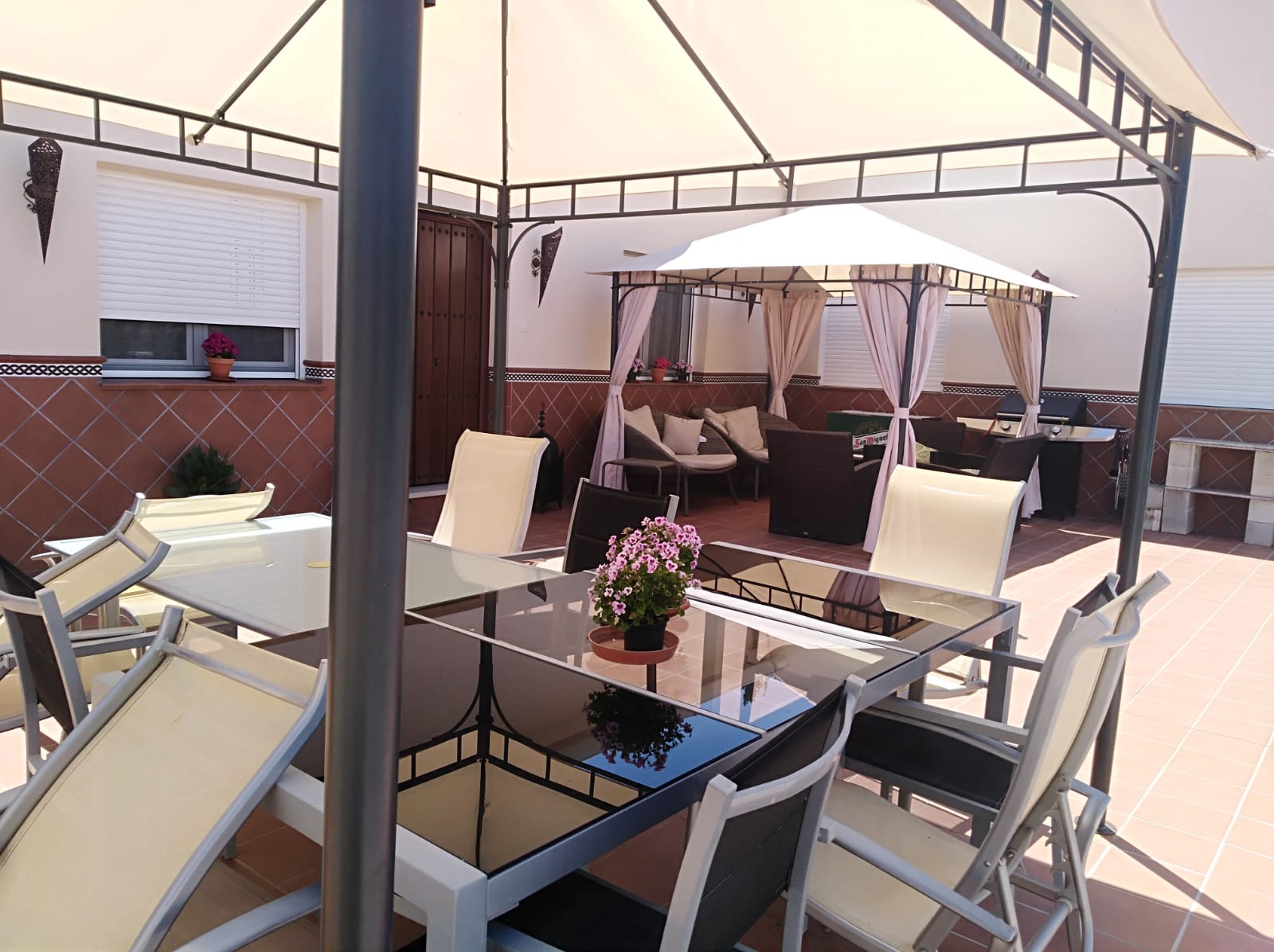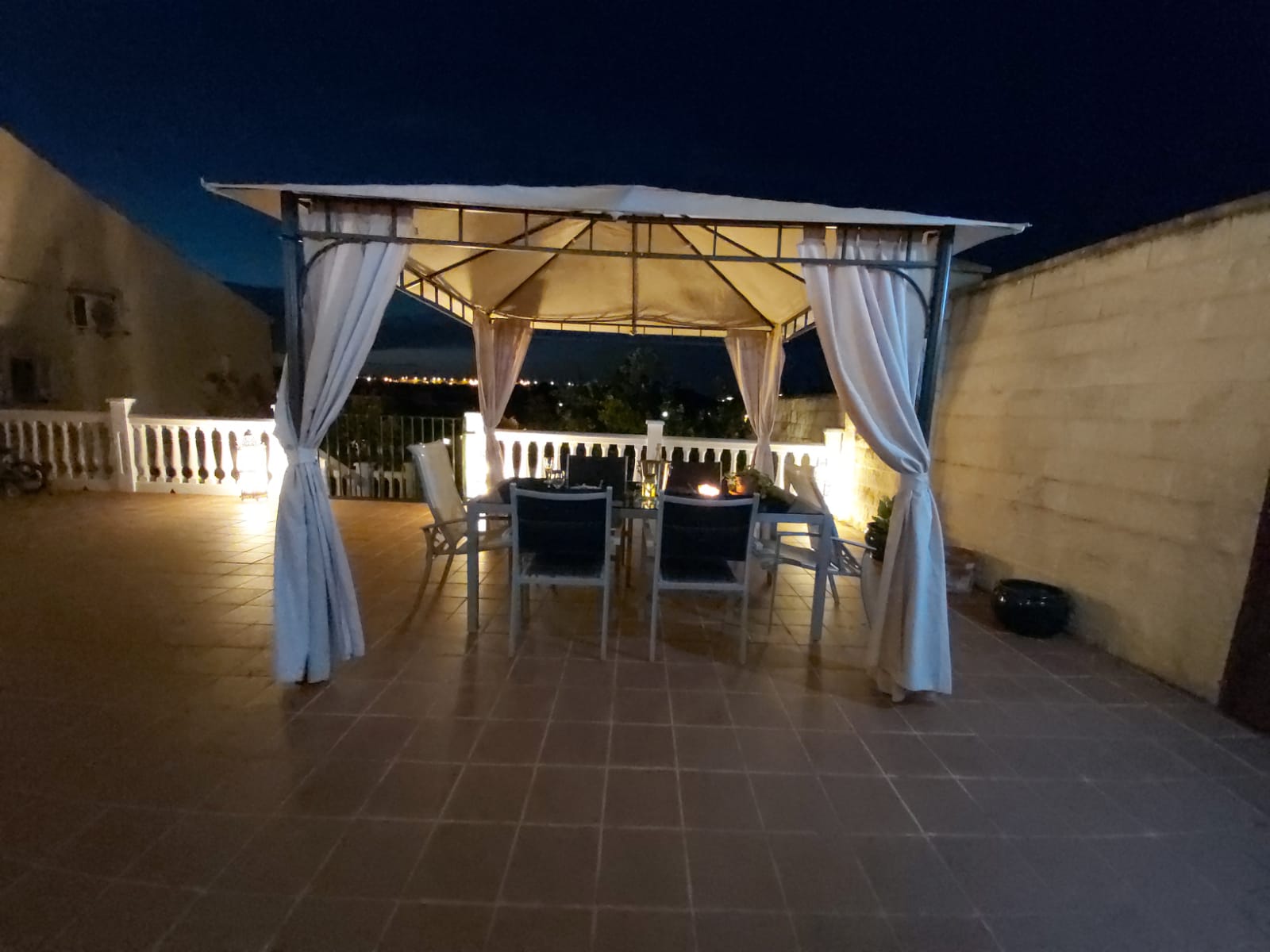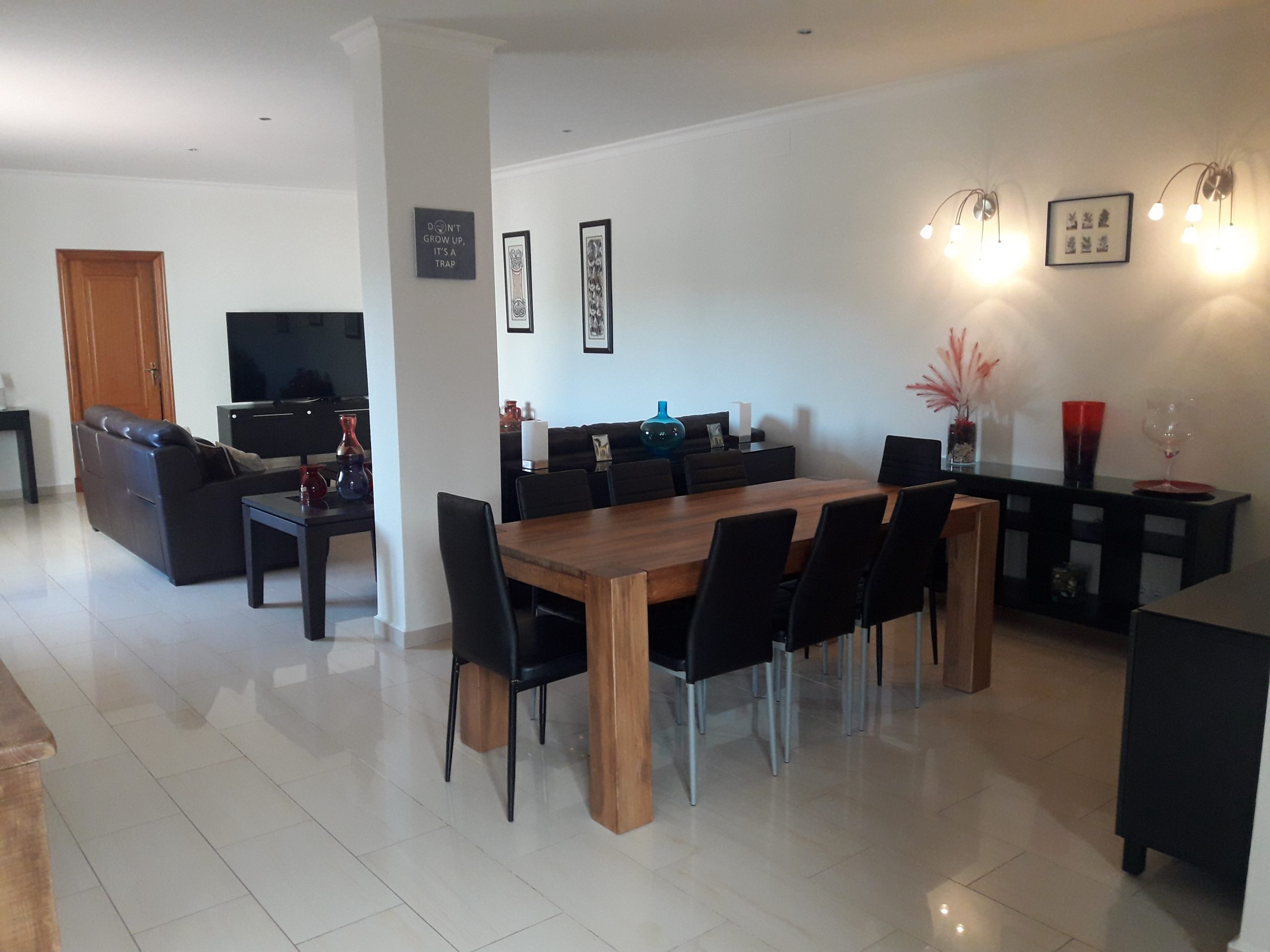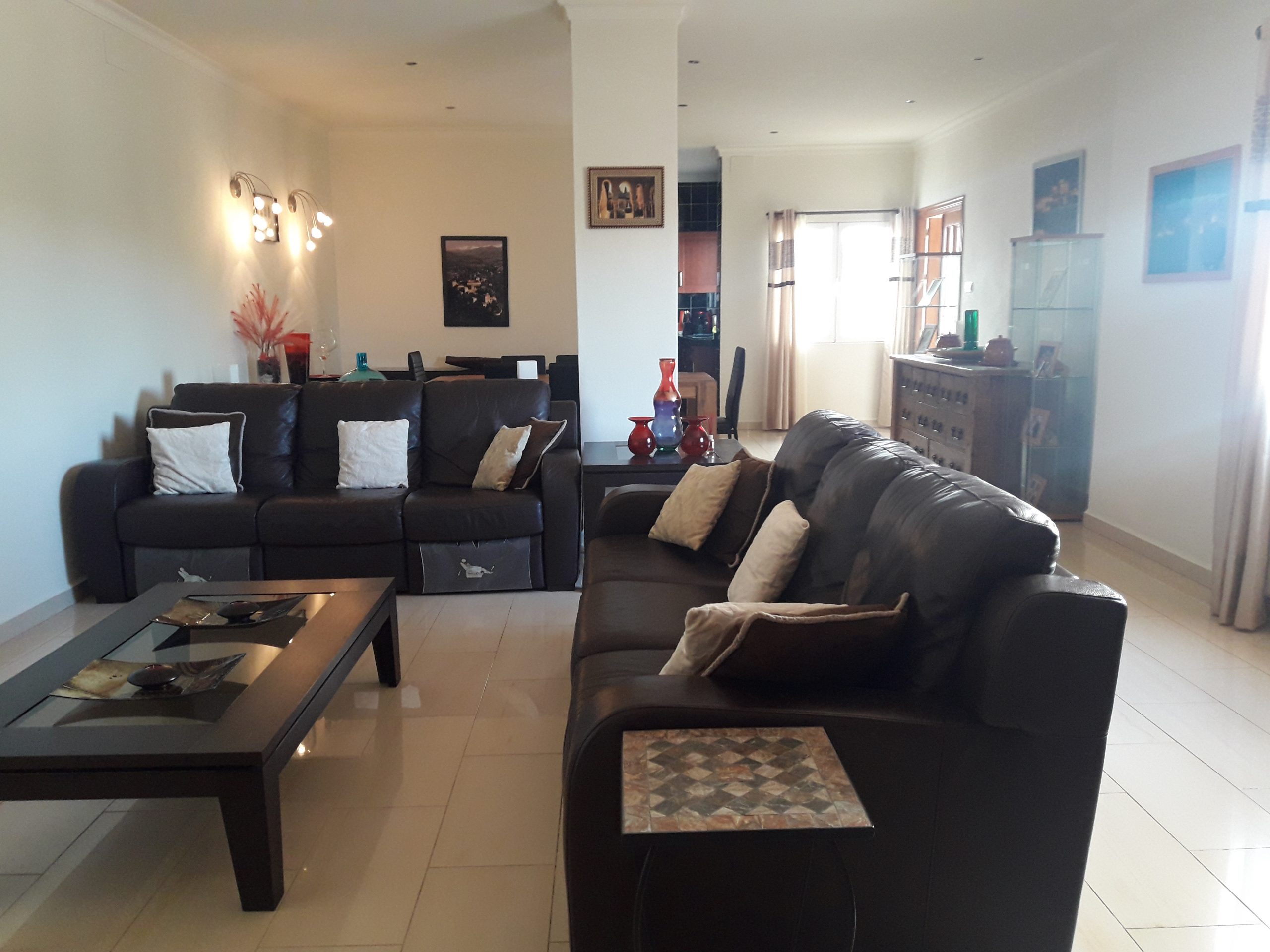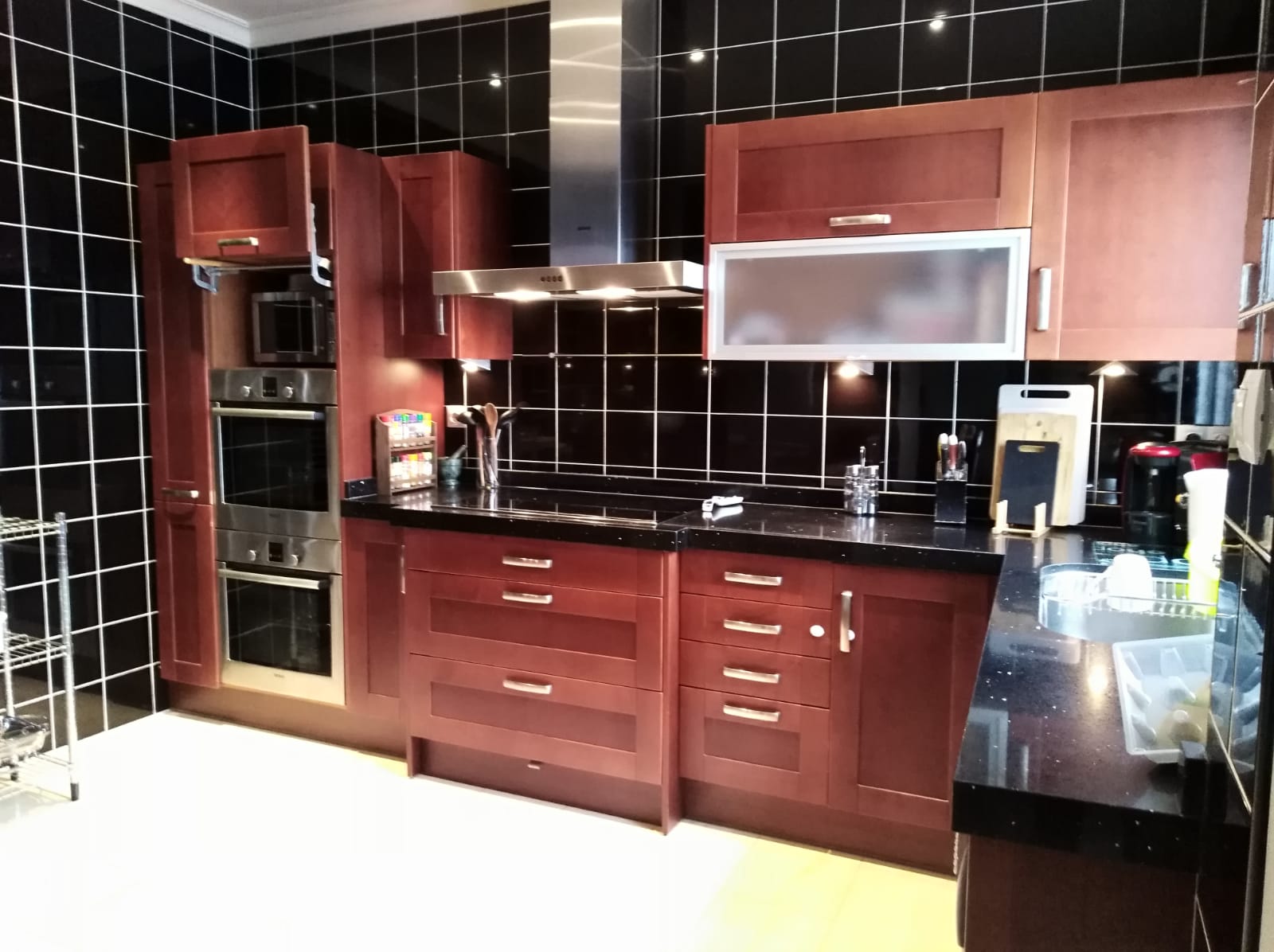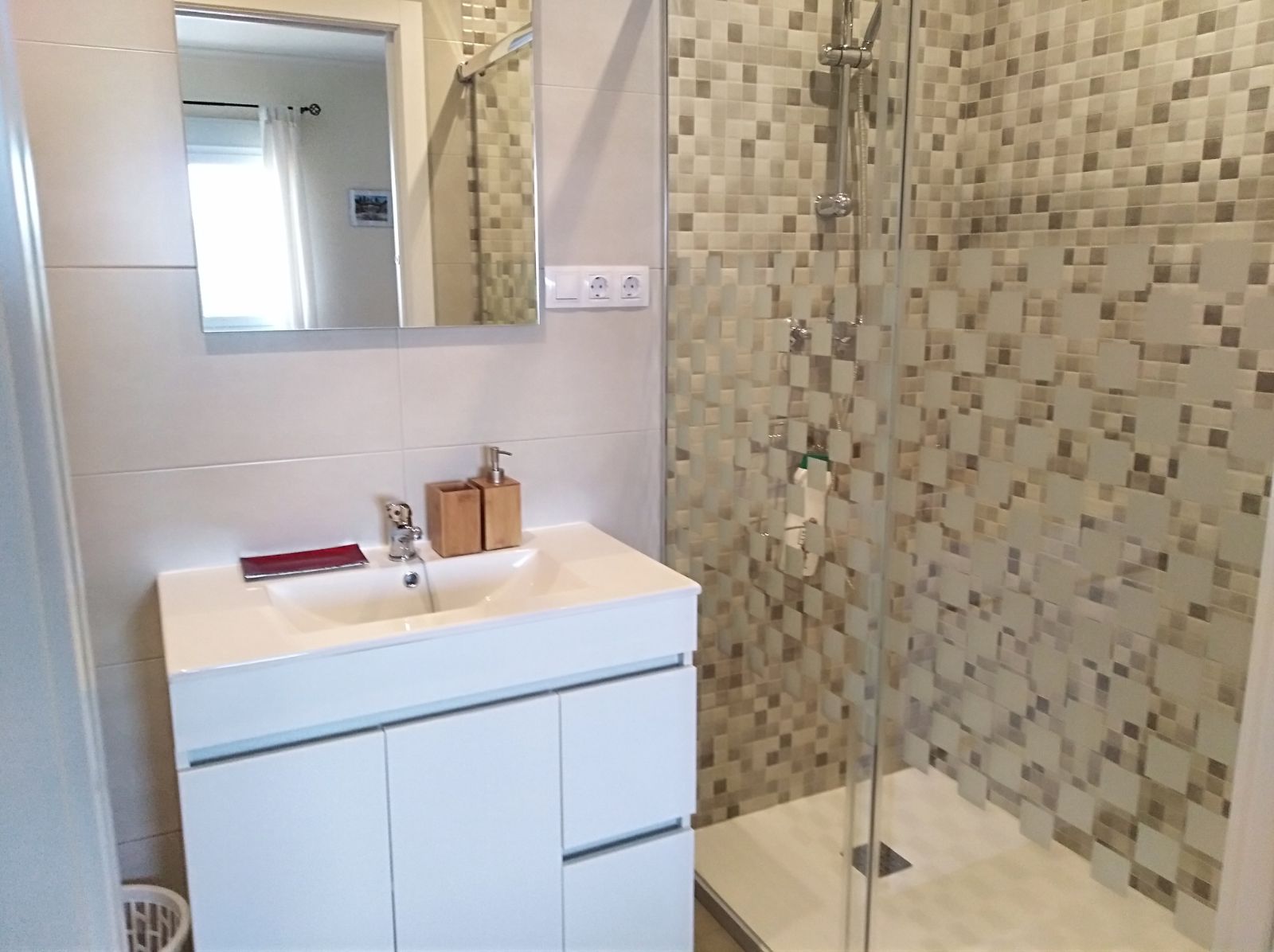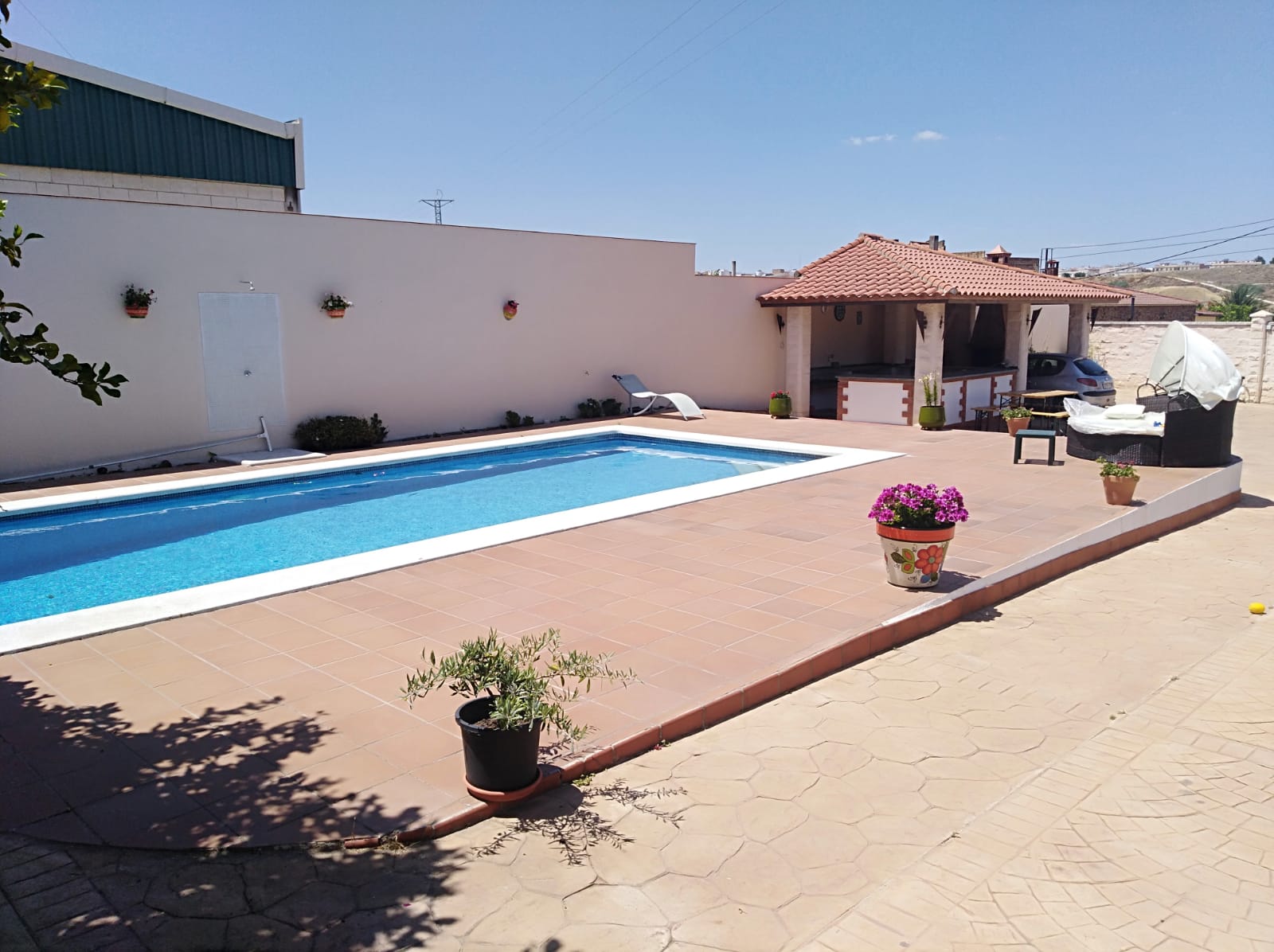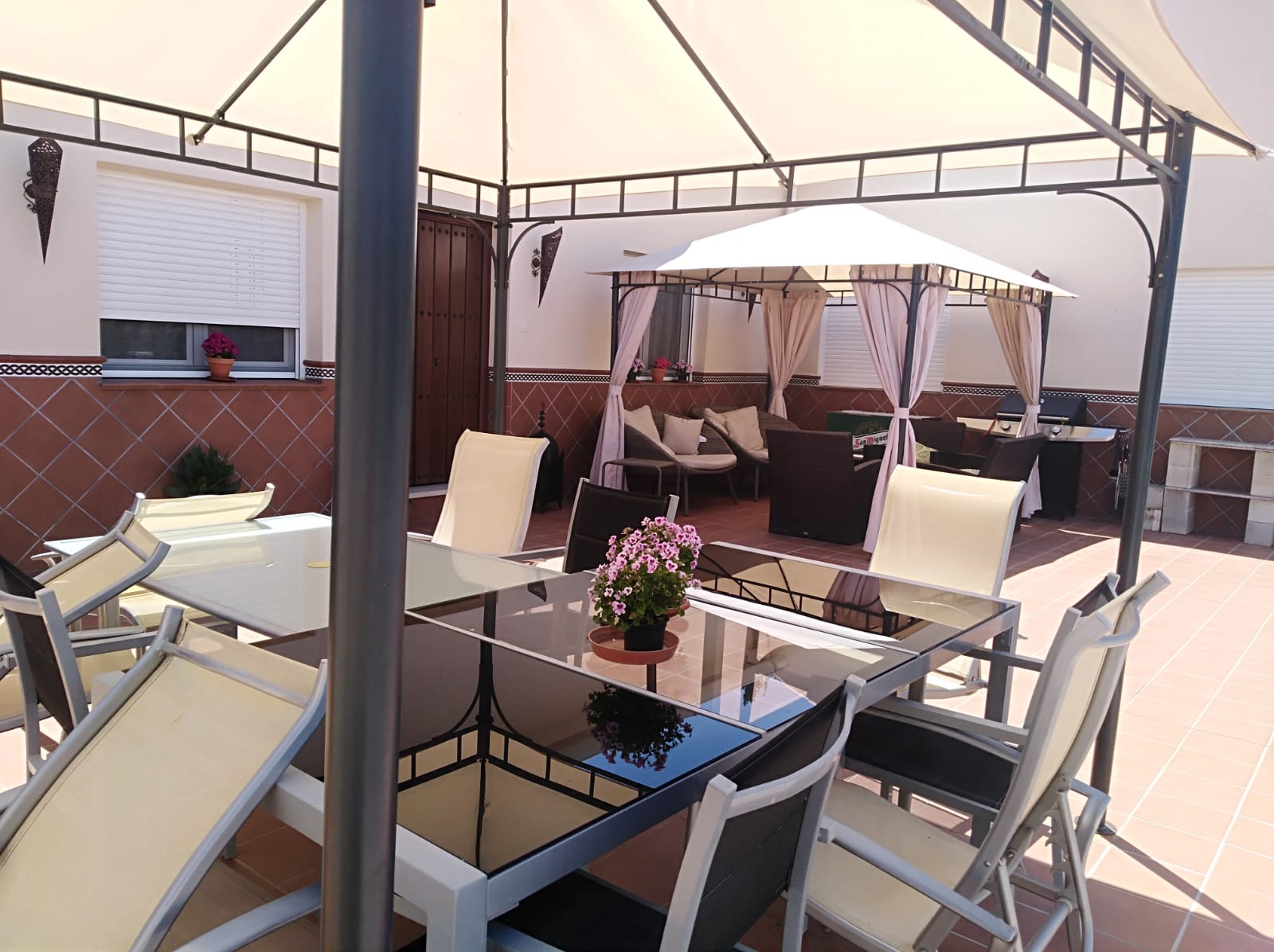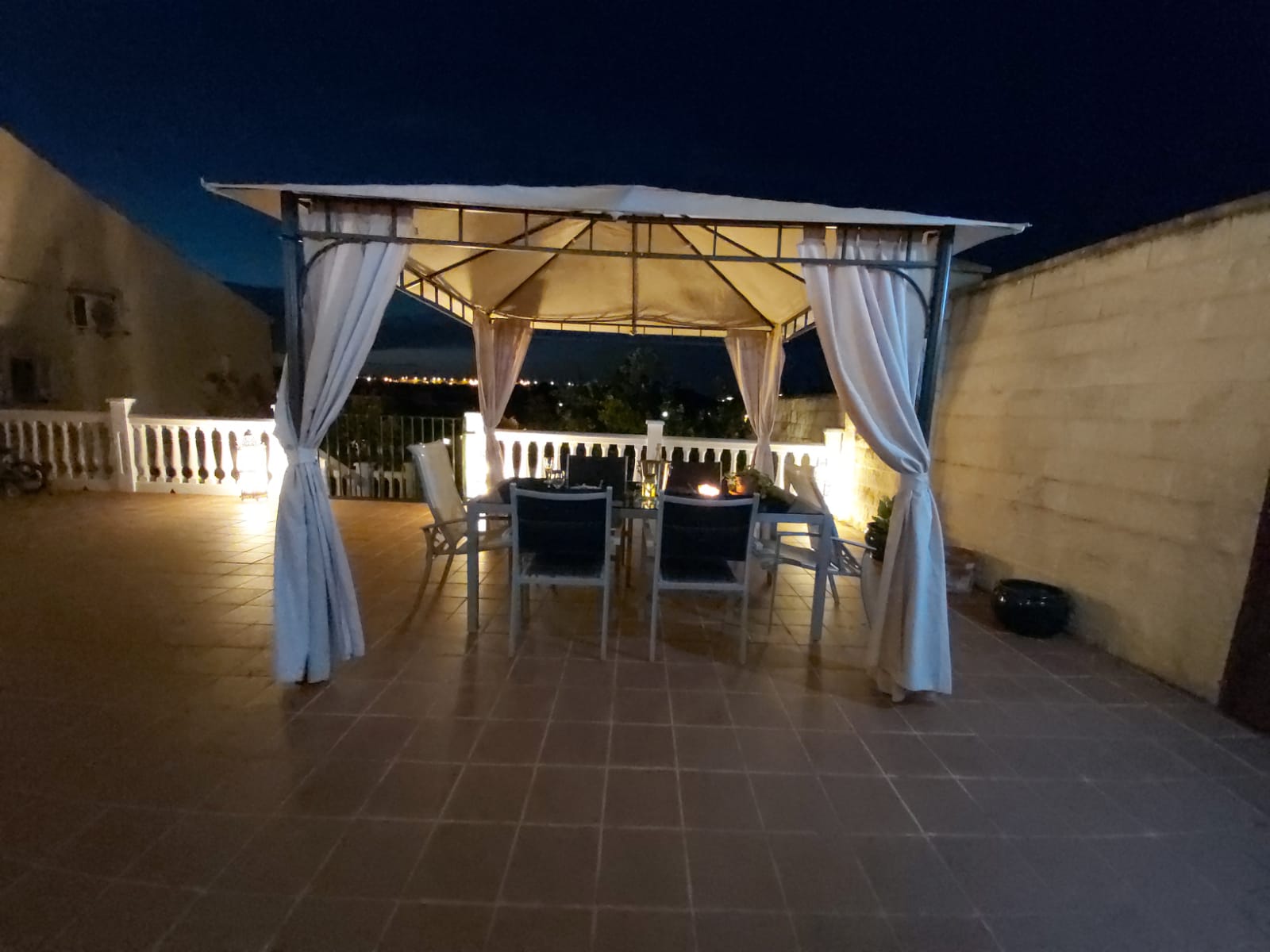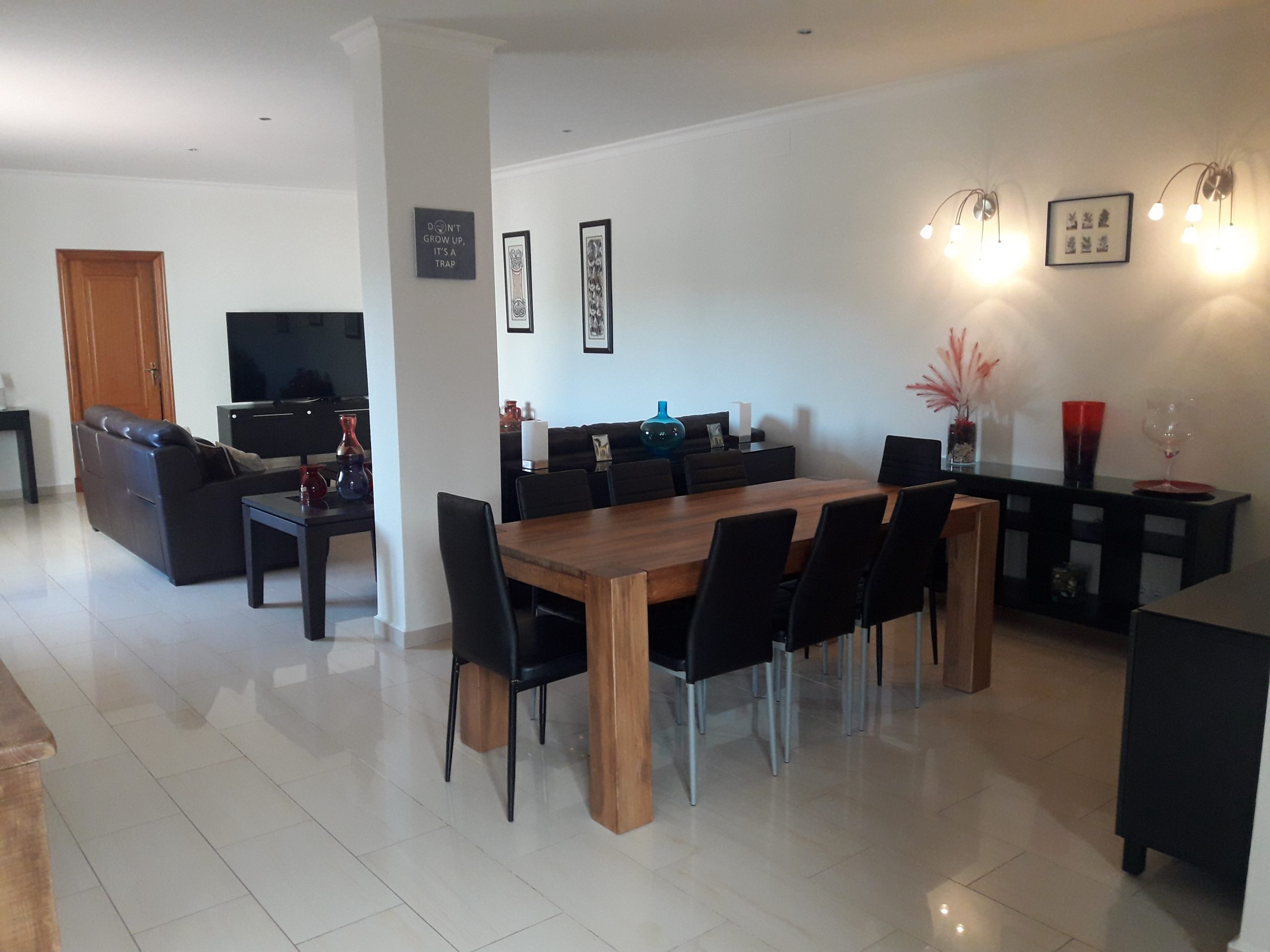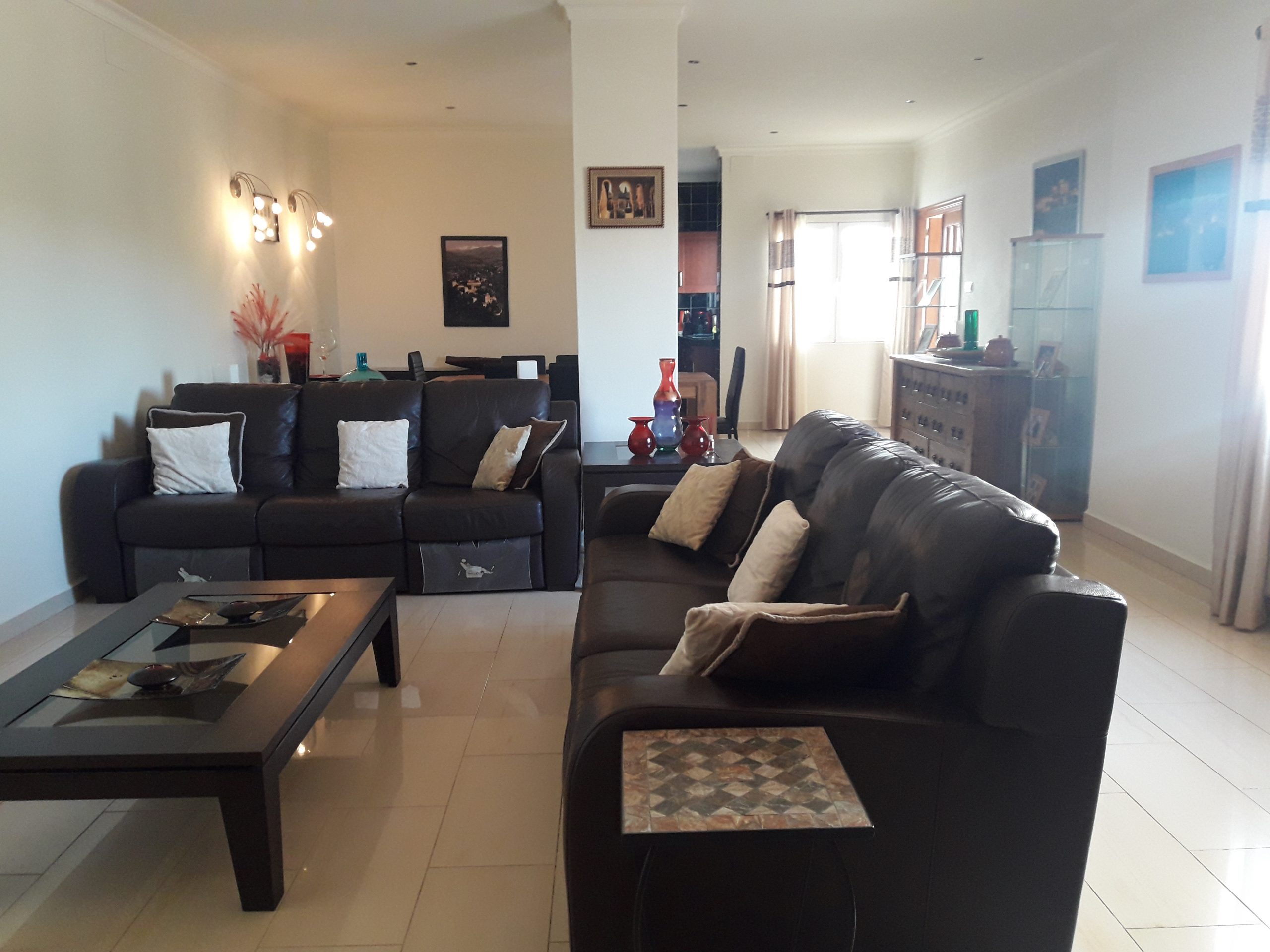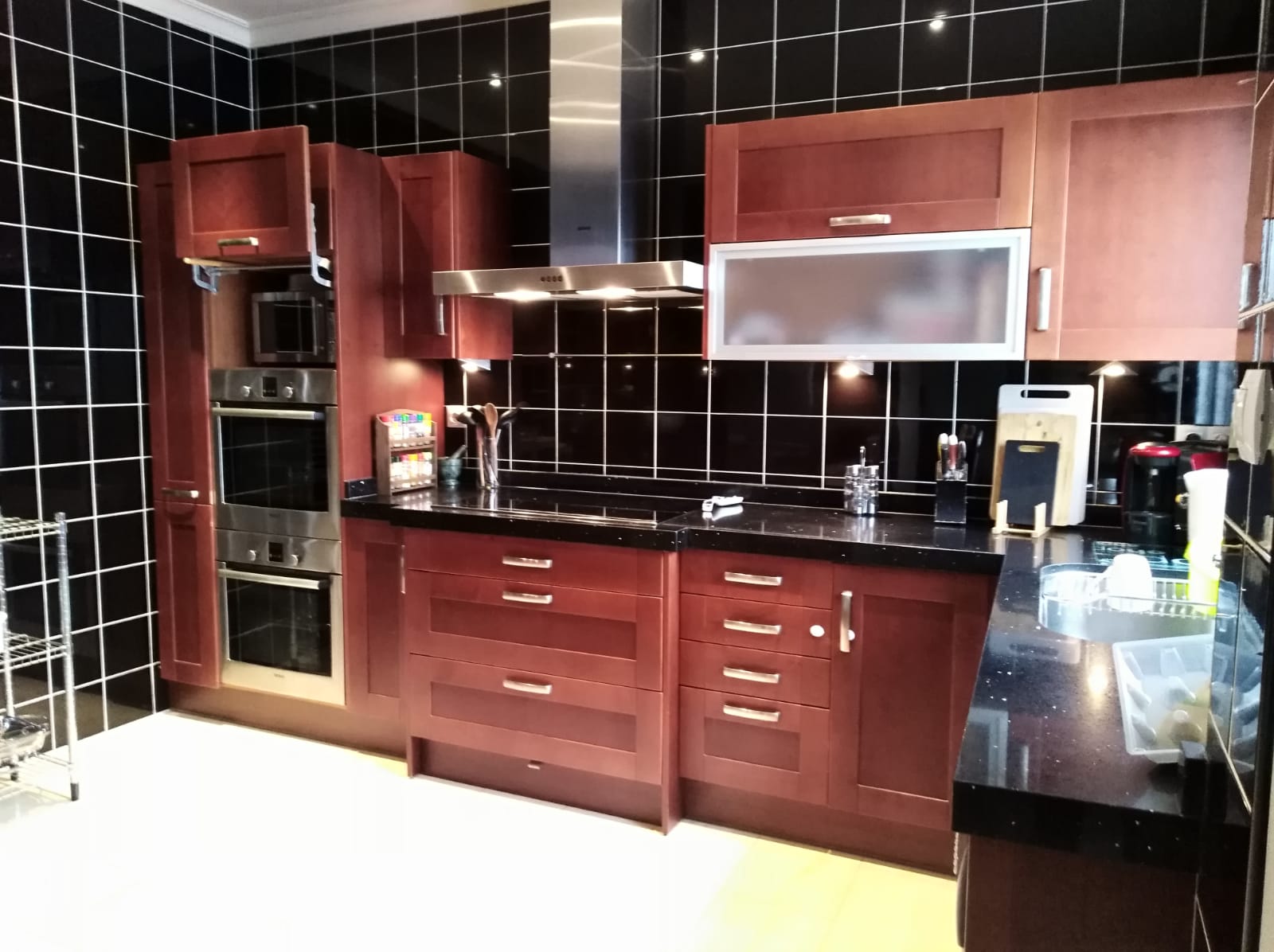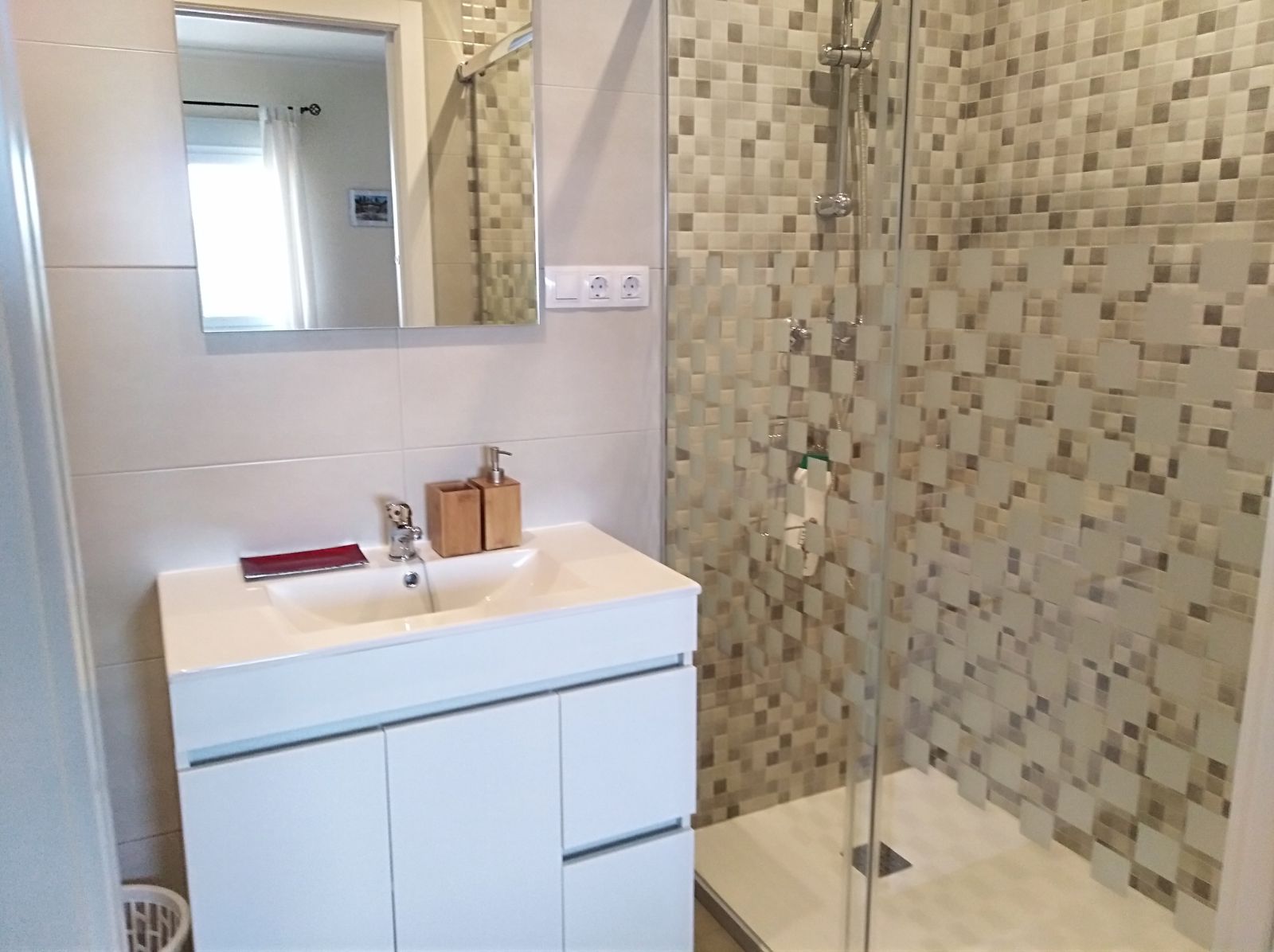 Casa Rural Villa Samuel is suitable for 6-8 people and is situated in a residencial area in the quiet village of El Palomar.
It has three large bedrooms with air conditioning and heating, three ensuite bathrooms and an outside toilet/shower room poolside, a large living room, dining room and luxury kitchen.
The three bedrooms have double beds and two of the bedrooms can take an extra single bed if required.
The villa has a large secure terrace at the entrance to the house very well shaded from the sun.
Villa Samuel also has a wonderful 40 square meter private pool and pool- terrace with dining and lounging furniture and a separate bar and barbeque ''casita'', which has a botellero for cooling drinks and ample seating/dining space.
Casa Rural Villa Samuel is completely private and fully enclosed and offers parking space for 3-4 cars.
There is a popular bar/restaurant just 300 metres from Villa Samuel and there are shops/supermarkets/pharmacy within easy walking distance.
The villa is also just a short drive, (less than 10minutes), from the centre of Puente Genil which has many quality restaurants and tapas bars as well as many shops/supermarkets and a cinema.
Casa Rural Villa Samuel is a wonderful oasis where you can have a very safe and relaxing vacation.
These are the contact details:
Address: 52, Ribera Alta St. El Palomar. Puente Genil. 14512
Email: barry-s@hotmail.es
Phone: 667299437 (Yeilin)
Web site: