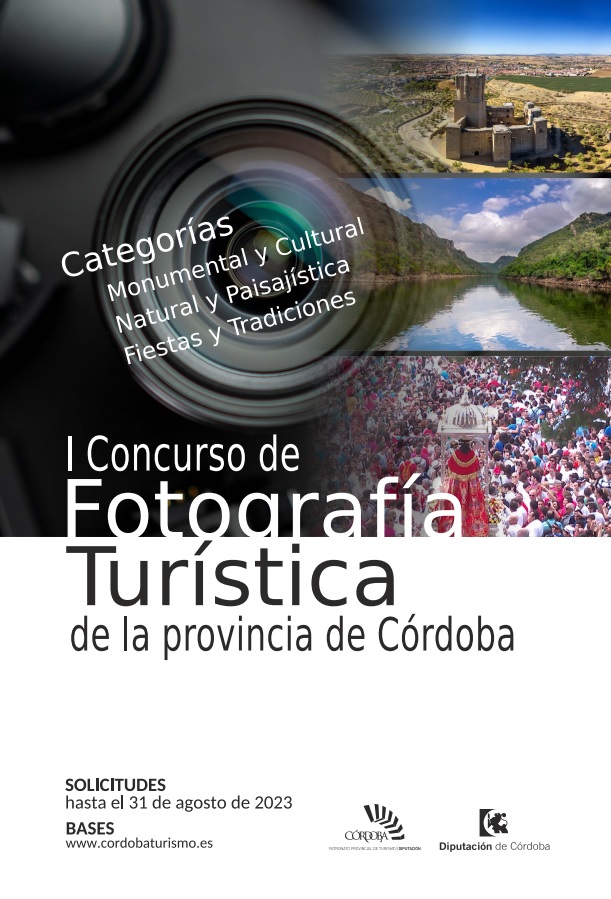 I Province of Córdoba Tourist Photography Contest.
The Provincial Tourism Board of the Diputación de Córdoba launches the I Tourist Photography Contest of the Province of Córdoba, with the objective of promoting the monumental, cultural, natural and landscape values, and the festivals and traditions of the province of Córdoba through photography.
With this contest we want to encourage photography lovers to discover the patrimonial and artistic wealth of the towns of the Province of Córdoba, thus contributing to the dissemination of its tourist resources and offering the opportunity to discover new spots, corners and traditions of tourist interest, promoting flows of visitors to the municipalities.
Download the Participation Rules, and the Admission Application.