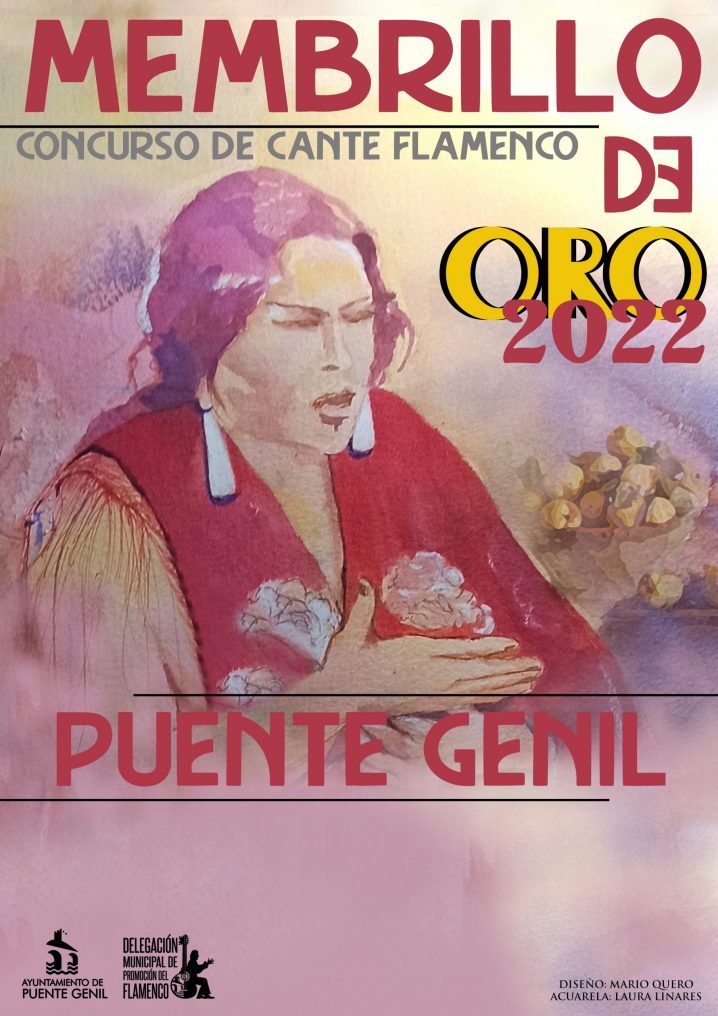 "Membrillo de Oro" 2022 Flamenco Contest.
The term is open to participate in a new edition of the 'Membrillo de Oro' Contest.
Participants can register until May 1 at 12:00 am.
The three phases and the final one will be taking place on Friday May 13, 20 and 27 and the Final on Friday June 3, being able to extend the celebration of the contest in one more phase if it is necessary.
Maximum number of participants: 25
AWARDS
1st Prize 3,000 euros, trophy and "unpaid" participation in the Festival de Cante Grande Fosforito on August 14, 2023
2nd Prize 1300 euros and trophy
3rd Prize 700 euros and trophy
Two secondary awards of 250 euros
Special "Fosforito" Prize of 500 euros and trophy for the "Best Zángano of Puente Genil"
More information 📞 957609161