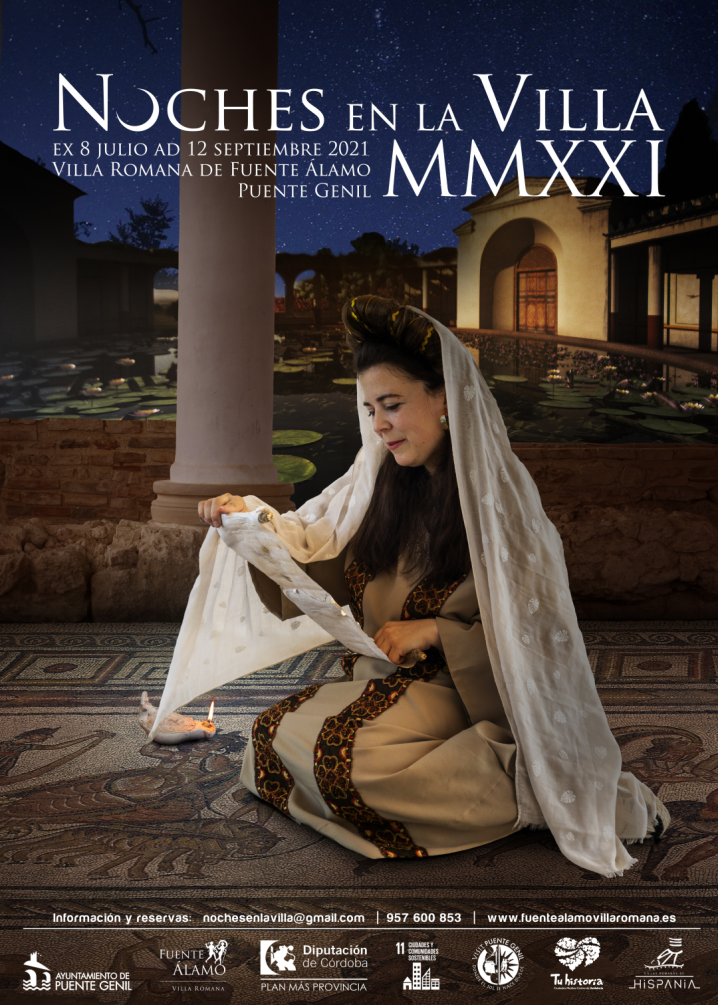 #NightsattheVilla are back t Fuente Alamo Roman Villa.
This #Summer2021 we bring you a complete program of activities so that you can enjoy this piece of history in a different way.
Are you going to miss it? 🤗
Download the programme here.
REGISTER FOR THE ACTIVITIES HERE.
Reservations sent before Monday of the week in which the activity is scheduled will not be accepted.
Example: Registrations for activities from July 8 to 13 will be accepted from Monday, July 5, and so on.
SEATS SOLD OUT FOR THE TILE WORKSHOP AND THE NIGHT OF THE INVESTIGATORS. Thank you very much for your interest.