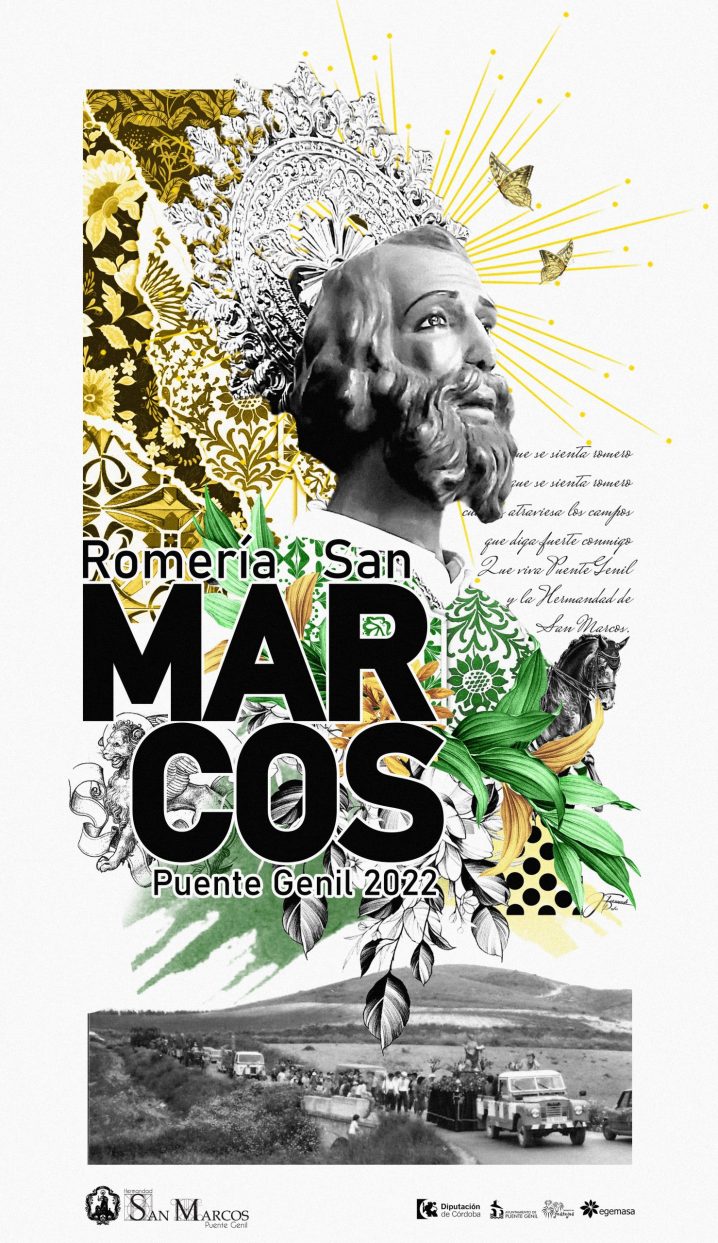 San Marcos Festivities Program 2022.
From April 22 to 25 we will be celebrating San Marcos in Puente Genil.
The Brotherhood of San Marcos in Puente Genil has organized a complete program of activities to celebrate our traditional Pilgrimage.
SAN MARCOS 2022 FESTIVITY PROGRAM
📅 Friday, April 22
⏰ 9:00 pm. 📌Circo Theatre
"San Marcos, Blessed Glory"
Concert by the Sones del Camino choir. Tickets at 5 euros in Peluquería Olé ( 7, Franciso Vila St.)
📅 Saturday, April 23
⏰ 1:00 pm. 📌 Caseta Municipal
III Huevada (fried eggs) Flamenca.
📅 Sunday, April 24
⏰ 9:00 pm. 📌 Former Convent of the Assumption (Church of the Hospital) "Eve Mass" officiated by the Archpriest of the Villa D. Juan Ropero Pacheco
⏰ 9:30 pm 📌 Prince of Asturias Park (Garrotalillo)
"V Velá de San Marcos". With the performance of the Trio Marfil
📅 Monday, April 25
⏰ 10:00 am Pilgrimage in honor of San Marcos Evangelista
Departure from ex-convent of the Asunción to Parque Príncipe de Asturias
Performance of Los Jarales (In Plaza Los Jarales)
Sones del Camino performance
Alegría del Genil performance
Sevillanas dancing contest endowed with 540 euros in prizes