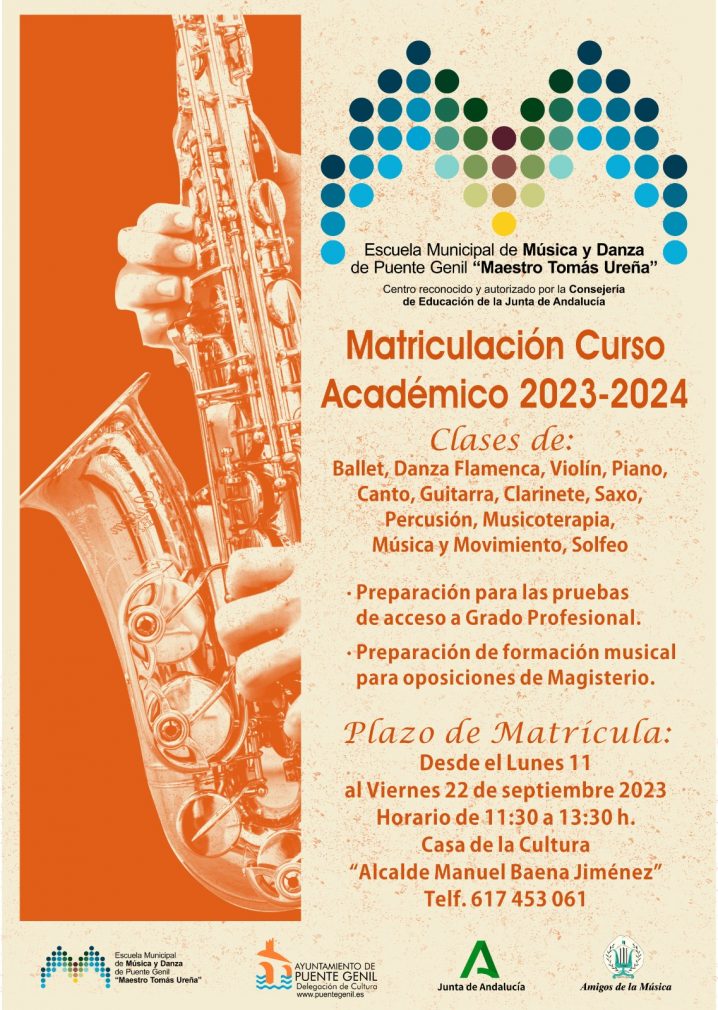 The registration period begins at the Municipal School of Music and Dance.
From September 11 to 22 you can enroll in the EEMM of Music and Dance Maestro Tomás Ureña de Puente Genil. The school, in operation since the year 2000, offers classes in: ballet, flamenco dance, violin, piano, singing, guitar, clarinet, saxophone, percussion, music therapy, music and movement, and music theory.
You can also prepare yourself to access professional degree or for the oppositions of Teaching.
Further information ☎️ 617 453 061
📌 "Manuel Baena Jiménez" Culture House
📅 From Monday, September 11th to Friday, September 22nd
⏰ From 11:30 am to 1:30 pm