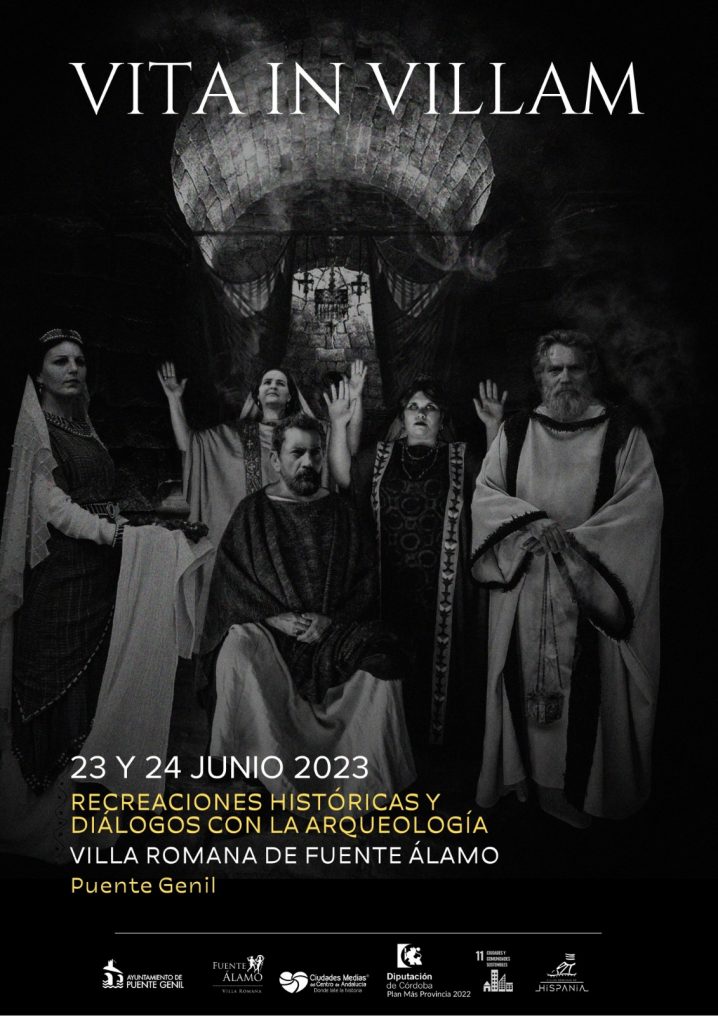 Vita in Villam. Historical re-enactments and Archaeology dialogues in Fuente Álamo.
Coinciding with the start of the Nights in the Villa 2023 activities, the Fuente Álamo archaeological site will host historical re-enactments and dialogues with archeology on the last weekend of June.
TRAVEL TO THE PAST! Immerse yourself in the #VitaInVillam
You cannot miss the historical re-enactments where we will be surrounded by legionnaires, women from ancient Rome, a tavern to taste Roman food and we will attend a unique wedding as guests…
Hurry up, #VitaInVillam has arrived!
Check the program here: vita_in_villam_compressed
Registration is required for all activities. You can do it now by clicking 👉 here
Registration is free of charge and is carried out by prior reservation and in strict order of arrival.