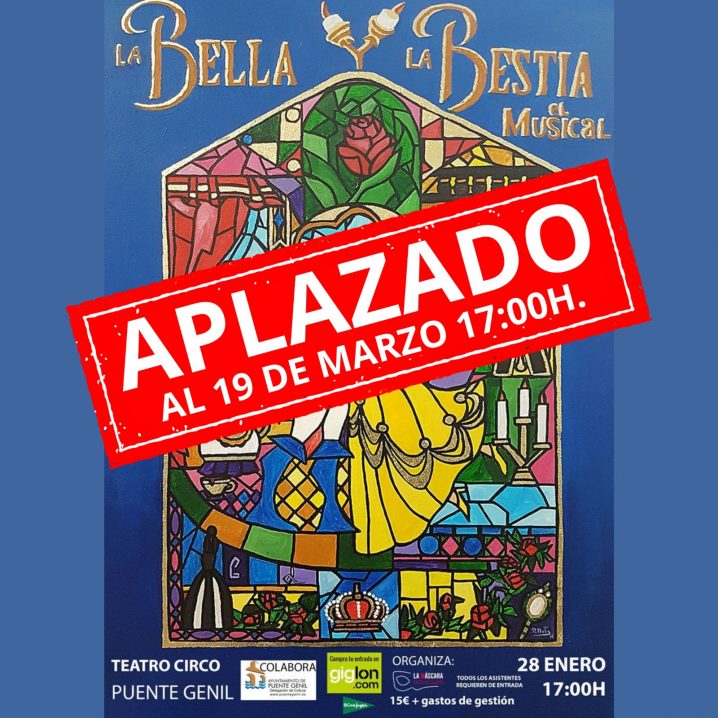 Beauty and the Beast The musical postponed to March 19th.
From La Máscara Producciones and La Barbarie Musical, we regret to inform you of the postponement of Beauty and the Beast, The Musical, scheduled for this Saturday, January 28, at 5:00 p.m. at the Circo Theatre of Puente Genil.
This postponement is due to health reasons of the main actress.
The new date for the show is on March 19 at the same time. All those who have purchased their ticket online will be informed by the giglon.com sales platform, giving the option of using your ticket on the new date or the refund of the full amount of your ticket, if you prefer.
We are sorry for any inconveniences this may cause.