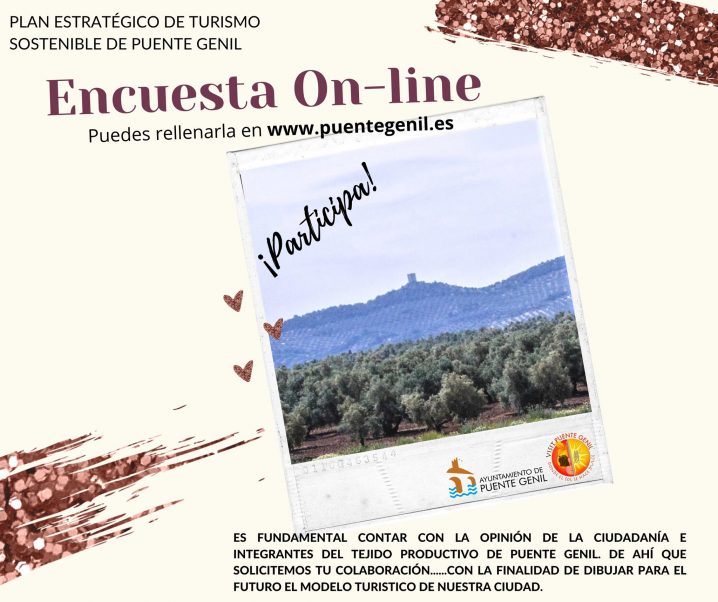 Help us make Puente Genil a sustainable destination.
We want #PuenteGenil to be a tourist destination that is committed to sustainability, technology, innovation, accessibility and boosting the local economy. And we wil pursue continuous improvement with regard to the management and promotion of Puente Genil as a sustainable and competitive tourist destination.
In order to do so, Puente Genil City Council has launched the Sustainable Tourism Plan in accordance with the guidelines of the Destination Sustainability Program of the Tourism State Secretary.
Within this entire process, it is essential to have the opinion of citizens and members of the local economy system of the town, hence we request your collaboration.
Help us make #PuenteGenil a sustainable destination!
▶ Participating in the online survey