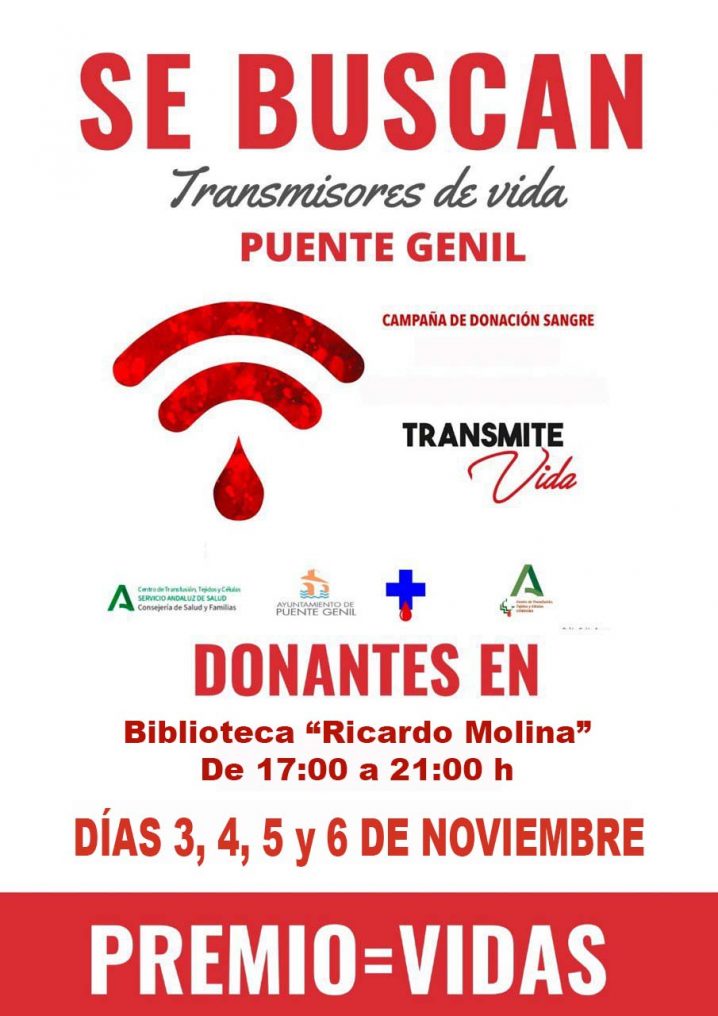 Life facilitators wanted.

From November 3 to 6, from 5:00 p.m. to 9:00 p.m., you can donate blood and plasma in #PuenteGenil.
The Regional Blood Transfusion Centre is organizing a new blood donation campaign in the multipurpose hall of Ricardo Molina Public Library.
A series of additional prevention measures have been implemented to achieve safe spaces due to the health crisis caused by the coronavirus.
Hand washing is required before going to the donation, please maintaining a safe distance in the waiting room avoiding crowds.