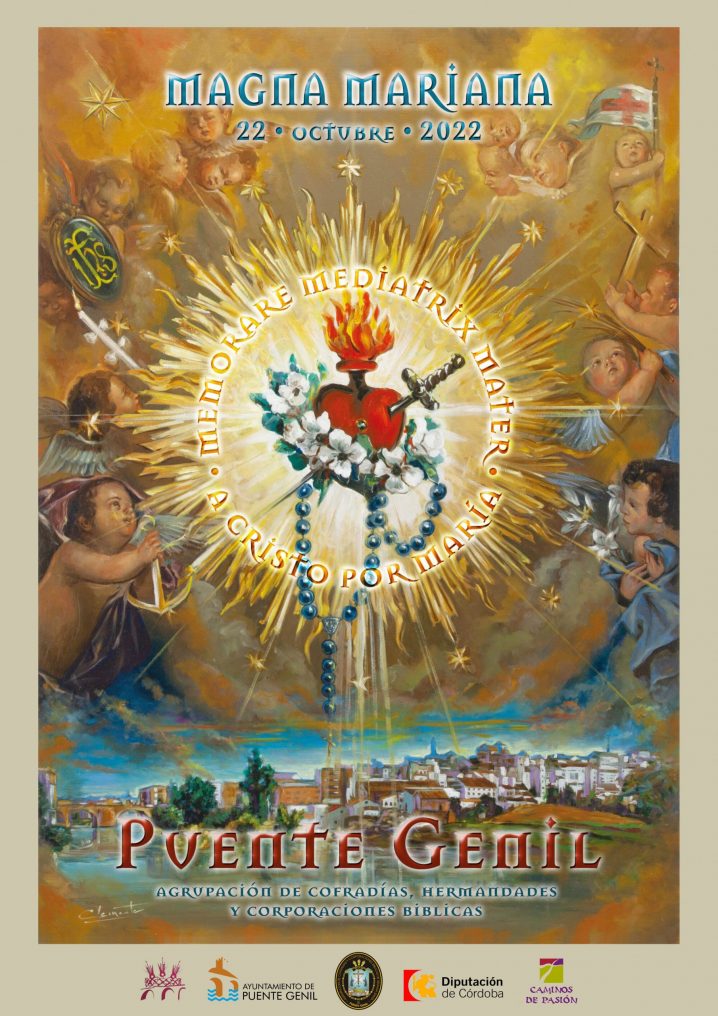 Magna Mariana in Puente Genil
On October 22nd, Puente Genil will live a historic day with the celebration of the first Magna Mariana in our city.
18 Holy Week images will participate in it, 16 images of virgins plus the Immaculate Conception, Crowned Mother of God and Patron of Puente Genil, and her son, Our Father Jesús Nazareno "El Terrible", patron saint of the town.
In addition, the biblical figures of Simón Cirineo (belonging to the Mitigadores de Jesús corporation), those of the Holy Religion and Saint Peter and Saint Paul (of the corporation of the Founders of the Temple and Gifts of the Holy Spirit) and that of the Faith (belonging to the corporation of the Theological Virtues).
Further information at https://magna.grupacioncofradias.es/