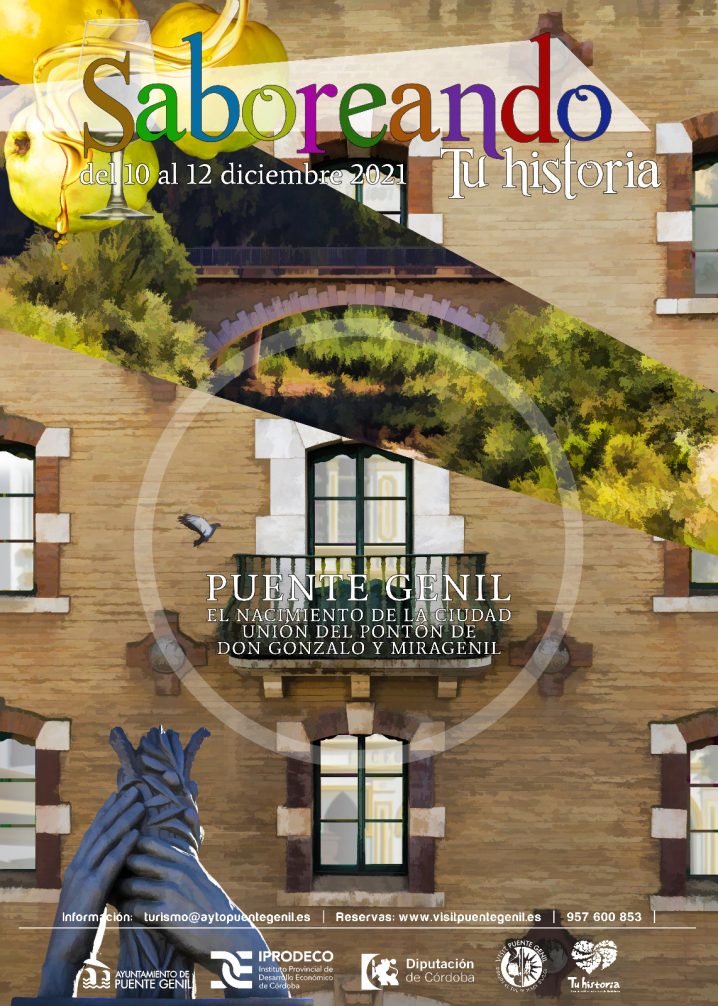 #SavoringyourHistory 2021
Savoring your History commemorates once again the union of El Pontón de Don Gonzalo town and the old neighborhood of Miragenil, a fact that lead to the birth of Puente Genil on December 10, 1834.
Come celebrate with us the birth of #PuenteGenil!
We are waiting for you with an extensive and varied program of activities organized by the City Council from December 10 to 12.
The capacity is limited, so it is necessary to book in advance by registering in the form that appears after the activities program.
Download the activities program