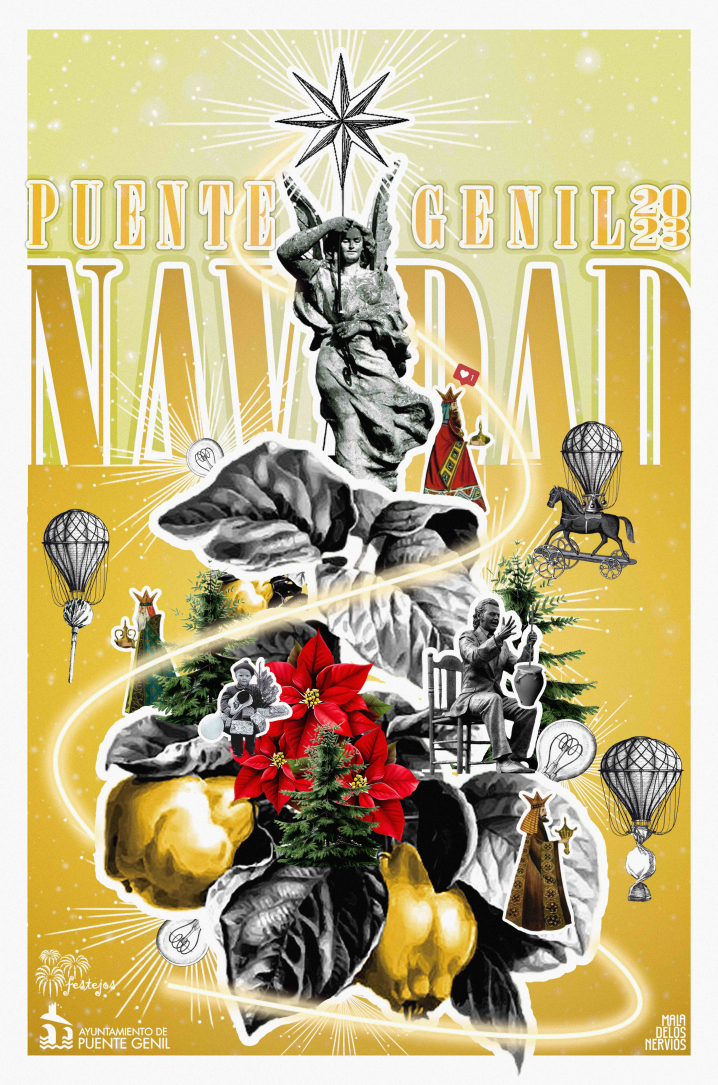 The Christmas lights returns to Puente Genil.
Come see the best Christmas lighting in the City of Light! The Puente Genil City Council invites you to enjoy the music and joy that will fill our streets from the day of the switch on of the Christmas lighting.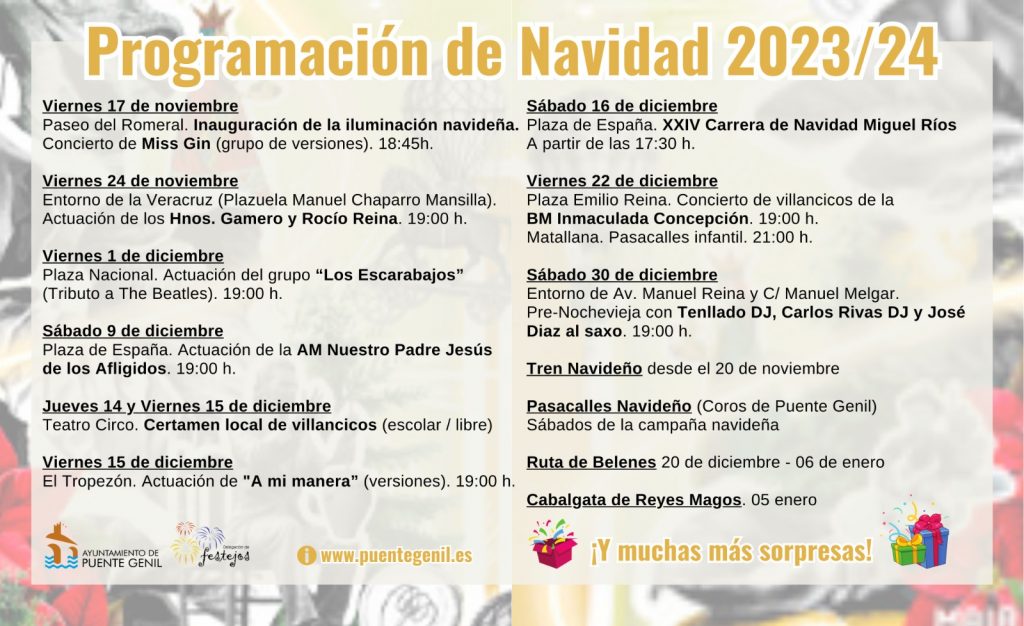 This complete program that will begin on November 17th with the inauguration of the lighting, and then the first of the concerts with which every Friday we will enjoy music in Puente Genil. In this case from the Málaga group Miss Gin, who with their musical covers will make us dance at the Paseo del Romeral.
We will start December with the rhythm and Beatlemania of Los Escarabajos on Friday, December 1st in the Plaza Nacional.
On December 9, in the Plaza de España (next to the parish of San José), the Musical Group of Nuestro Padre Jesús de los Afligidos will be performing.
A week later, on December 15th, the cover group "A mi manera" will offer a musical show at El Tropezón.
On Friday, December 22nd, we will have a Christmas carol concert by the "Inmaculada Concepción" Music Band in the Plaza Emilio Reina and a children's parade through Matallana.
To close this cycle of live music, on Saturday, December 30, the area around Avenida Manuel Reina and Calle Manuel Melgar will host a pre-New Year's Eve with performances by local DJs Tenllado DJ and Carlos Rivas DJ; and the saxophonist José Díaz.
All concerts will begin at 7:00 p.m.
Likewise, the Christmas train will be in operation from November 17 and the Puente Genil choirs will star in parades during the Saturdays of the Christmas campaign and the Christmas carol contest that will be held on December 15 and 16 at the Teatro Circo.