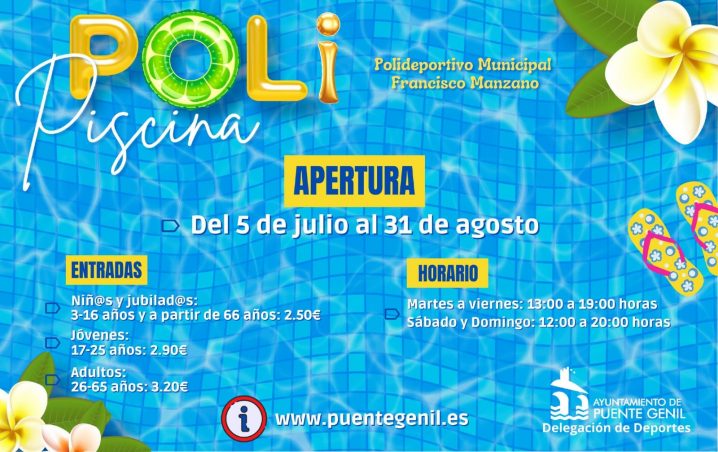 The Municipal Swimming Pool opens today, Tuesday, July 5th.
OUTDOOR MUNICIPAL SWIMMING POOL FRANCISCO MANZANO SPORTS CENTER
It will be opened until August 31
OPENING HOURS
-From Tuesday to Friday, from 1:00 pm to 7:00 pm.
-Saturdays and Sundays, from 12:00 pm to 8:00 pm.
PRICES
2.50 euros per day for children between 3 and 16 years old and older, from 66 years old
2.90 euros per day for young people between 17 and 25 years old
3.20 euros per day for adults, from 26 to 65 years old
Likewise, there will be vouchers for 15 and 30 baths, with a discount on the price of the individual ticket.