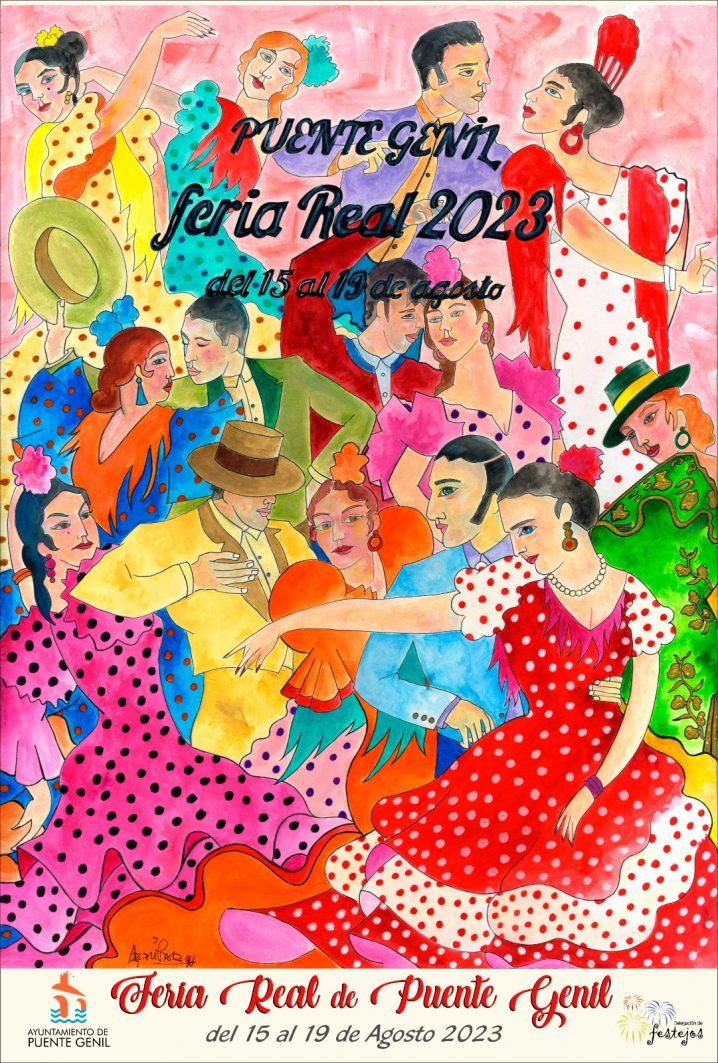 We're at the Fair right now!💃🕺💃🕺
The Puente Genil 2023 Royal Fair poster has been presented.
This year, as always, the Festival of Cante Grande "Fosforito" will open it on August 14. Also Children's Day will be celebrated on that same day at the attractions and the ban on booths to play music during the early hours of the night from August 14 to 15 will be used so that children with special needs can attend the Fair with complete peace of mind.
On Tuesday, August 15, the copla night will take place with Erika Leiva and local artists such as Carmen Cabezas, Inma Palomo, Daniel Matas and Fran Rivero, in addition to the performance of the Trío Energía.
On the night of Wednesday, August 16, the Municipal Booth will host a performance by the Trío Energía and the "Memola" Quartet by Paco Lavado. Entering the equator of the Royal Fair of Puente Genil 2023, on Thursday, August 17, the concerts of the "Memola" Quartet by Paco Lavado, that of the Valencian band "Seguridad Social" will take place, and the performance of the Pontanese Tenllado DJ after the concert.
For Friday, August 18, Women's Day, the performances of the Stylo Orchestra and the group "Los Mickis" from Utrera, finalists of the second edition of "Got Talent" are reserved.
And for the closing day, on Saturday, August 19, those in charge of putting an end to the 2023 Royal Fair will be the cover group Miss Gin, the agropop group "No me pises que llevo chanclas", and the performance of Tenllado DJ.
Come and enjoy Puente Genil Royal Fair2023 with us! We are waiting for you!