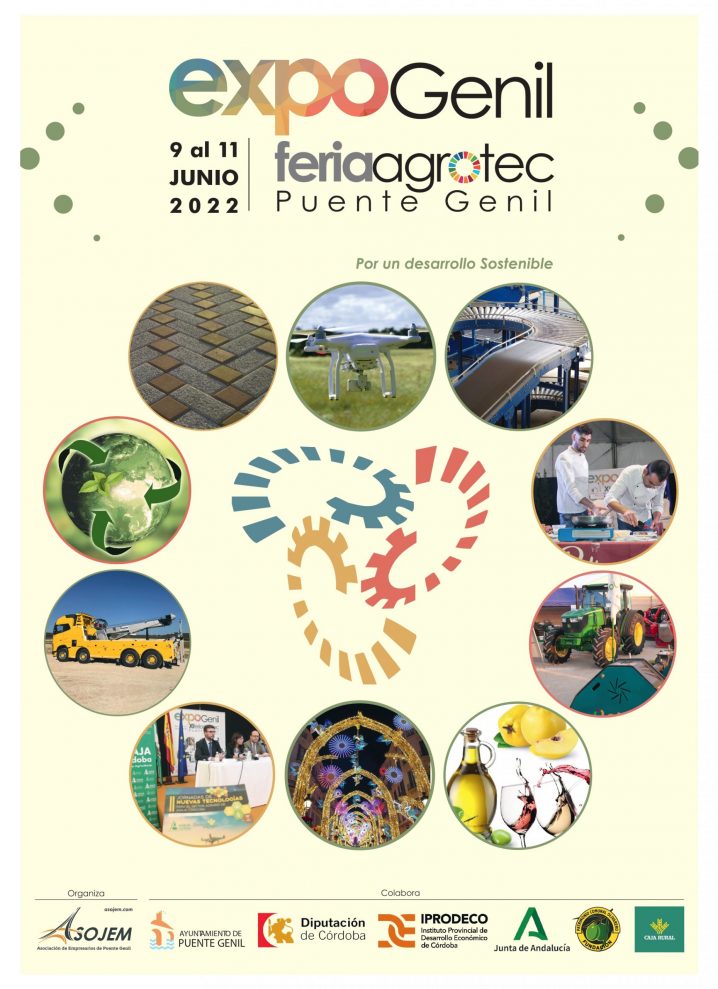 XII AGROTEC EXPOGENIL TRADE FAIR
The latest advances in automation and technologies adapted to the agricultural sector will be exhibited at the ExpoGenil trade fair.
The sectors that make up the fair are: fertilizers and phytosanitary products, agricultural machinery, lighting, components and accessories, irrigation, nurseries, seeds, plants and flowers, olive oil, agri-food, services and institutions.
The firms present at the fair will not only exhibit their products, but will also carry out different presentations and exhibitions during it. Some technical conferences will also be held with the participation of Ifapa, Drones Hispania, the Red Innovagro and Asaja.
📌 Headquarters of the Olivarero Communal Heritage Foundation (Ctra. Osuna – Lucena, 20)
📅 From June 9 to 11.
Further information at https://www.expogenil.es/
For any query or reservations, please contact: ​
📍 Technical Secretariat
📞 957 49 76 79
📧secretaria@expogenil.es / comercial@expogenil.es
Organizing: Association of Entrepreneurs of Puente Genil (Asojem)
Collaboration: Puente Genil City Council, Cordoba Provincial Council through Iprodeco, Junta de Andalucía and Olivarero Communal Heritage Foundation