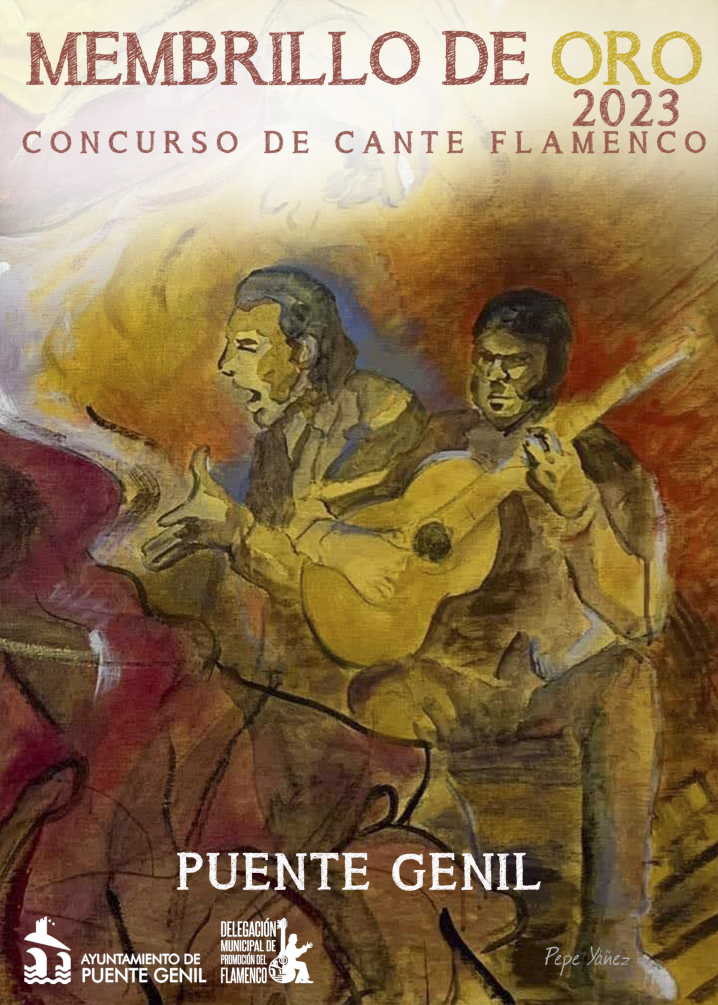 A new edition of the Golden Quince Contest is back in Puente Genil, land of flamenco.
The Delegation for the Promotion of Flamenco of the Hon. Puente Genil City Council presents the tenth edition of the flamenco singing contest "Membrillo de Oro" 2023.
No more than 25 participants will be admitted in the contest that has an economic endowment of 6,000 and the participation of the winner in the Festival de Cante Grande "Fosforito" next year 2024.
Registration can be made from today April 20 until May 14. The three previous phases will take place at the Teatro Circo, on Friday May 19, May 26 and June 2, respectively, and a fourth phase may be held depending on the number of participants. The final will take place on Friday, June 9, at 9:30 p.m., at Circo Theatre.
Download the rules here.