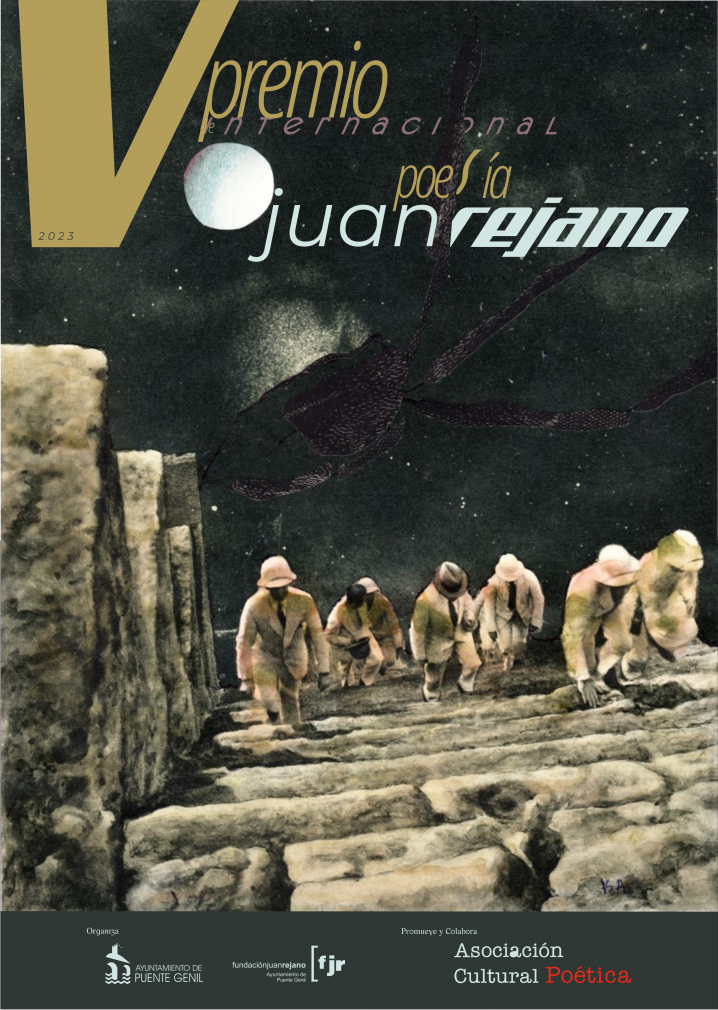 "V Juan Rejano-Puente Genil International Poetry Prize."
The fifth edition of the Juan Rejano-Puente Genil International Poetry Prize has been announced.
Writers from any country over the age of 18 may participate, as long as the work is written in Spanish.
The winning work will be published by the Pre-Textos publishing house, in charge of its distribution and commercialization.
Each poet may present a single original work with a free theme and technique, unpublished and not awarded in any other contest, with a minimum length of 500 lines, whether in verse or in poetic prose. By unpublished it is understood a work that has not been fully or partially reproduced on any type of support, both graphic and digital.
The deadline for submitting originals will end on July 14 and the jury's decision will be made public that same month, although "the award may be declared void and no second prize or ex aequo prizes will be awarded", being the award ceremony scheduled at the end of October within the events of the X Poetry Meeting.
Rules of the contest in Spanish: ⬇️