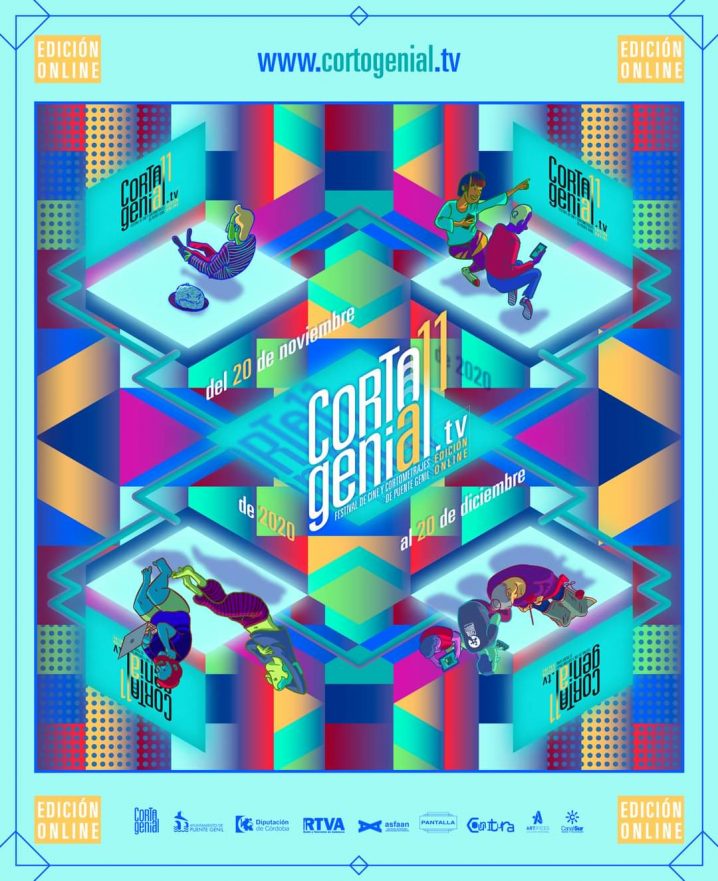 CortogeniAl XI edition "on-line."
The eleventh edition of the Puente Genil Film and Short Film festival CortogeniAl is here. The festival is starting this Friday, November 20th.
You can follow the festival on-line until December 20th through www.cortogenial.tv a viewing platform created to host the official section of short films in competition and the rest of the audiovisual content of this edition.
True to its international character, CortogeniAl has once again received a remarkable number of works from the most diverse corners of the planet. 1317 short films of different genres, themes and styles, from which the 42 finalist short films have been selected.