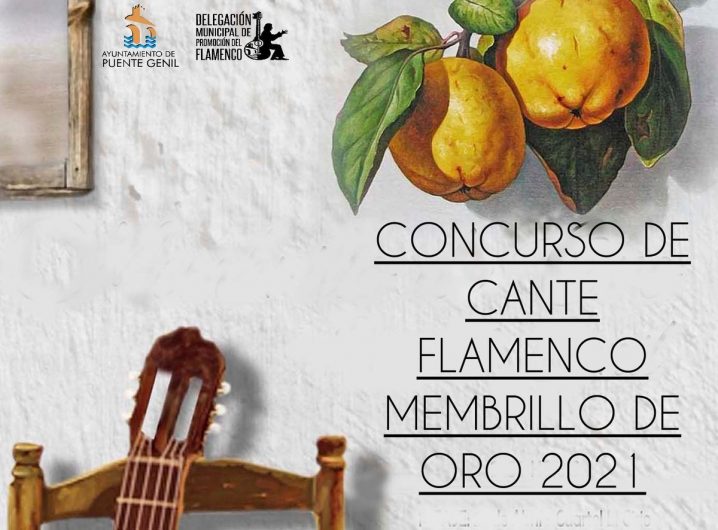 Flamenco Singing Contest Membrillo de Oro 2021
The registration period for contestants is open until April 30, 2021.
The contest has 6,000 euros in prizes. And its winner will open the Festival de Cante Grande "Fosforito" in 2022.
The phases will be held on May 15, 22 and 29. From the total number of contestants, a maximum of five will be chosen, which will constitute the final phase of the contest to be held on June 5 from 12:00 pm at the Teatro Circo de Puente Genil.
In this edition, the Special Prize "Fosforito" will be dedicated to the petenera.
AWARDS:
1st PRIZE: € 3,000, and participation in the Festival de Cante Grande "Fosforito" in the 2022 edition and a trophy.
2nd PRIZE: € 1,300 and trophy.
3rd PRIZE: € 700 and trophy.
TWO ACCESSITS of € 250.
SPECIAL PRIZE "FOSFORITO" € 500 for the best "Petenera" and trophy.
Download the bases here.
Download the registration form here.