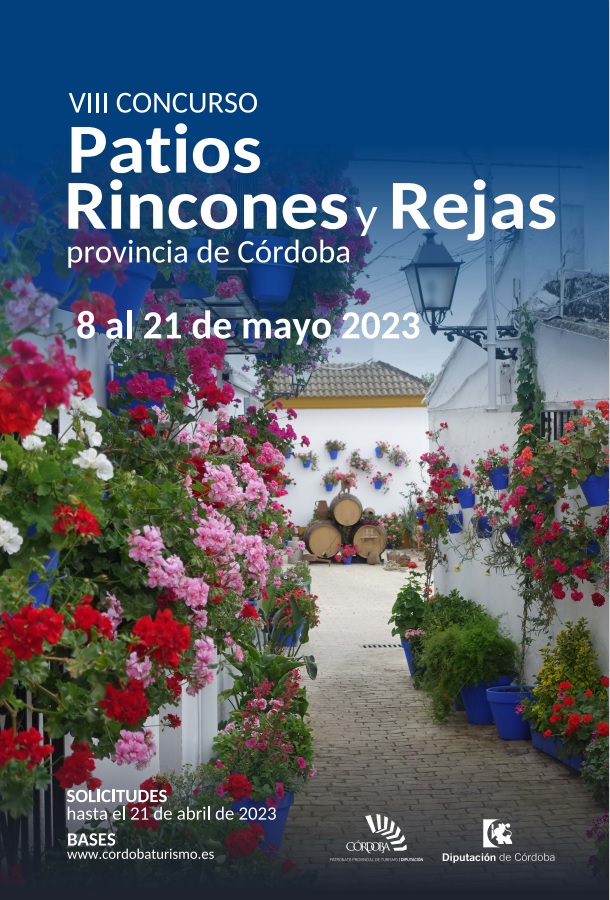 VIII Contest of Courtyards, Corners and Bars of the Province of Córdoba.
The Provincial Tourism Board of the Diputación de Córdoba launches the VIII Contest of Patios, Corners and Grilles of the Province of Córdoba in order to publicize the examples that can be found in the municipalities of the province of this typically Cordoban space, and which will take place from May 8 to 21, 2023.
The main objective of this contest is to bring closer to tourists and also to the people of Cordoba in the capital the festival of the patios of the province.
Download the rules of the contest and the application, deadline for submission of applications, will be until April 21, 2023.