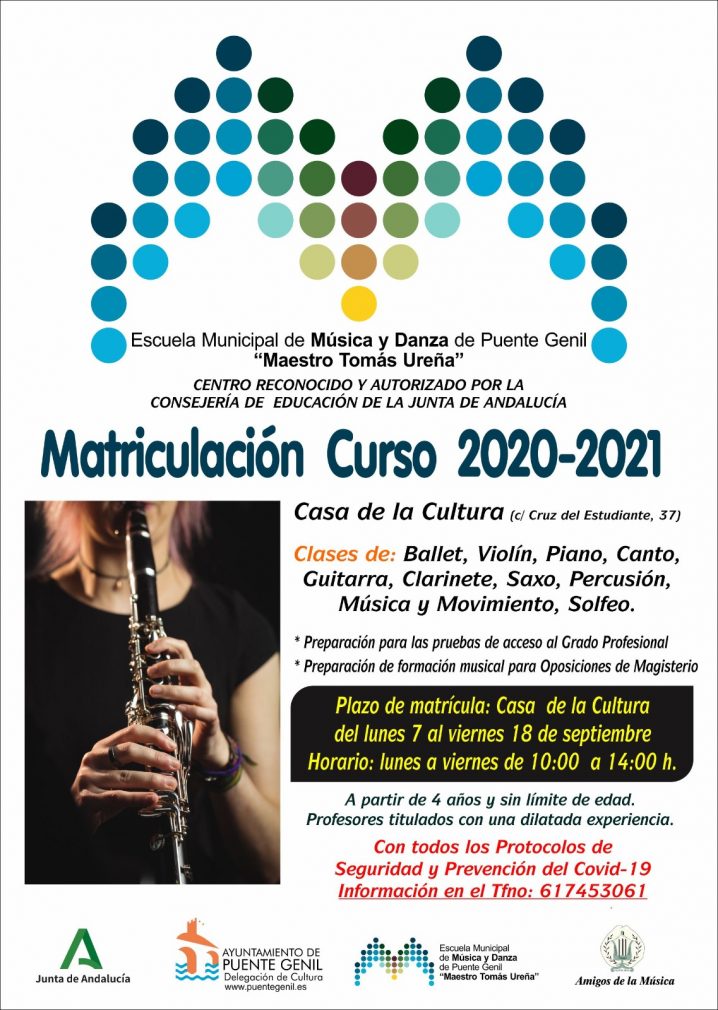 Registration now open at the School of Music and Dance.
Do you have musical curiosity? Do you want to learn how to sing? Play the piano? Ballet?


"Maestro Tomás Ureña" Municipal School of Music and Dance in Puente Genil opens the registration period for 2020-2021 academic year.


The centre is recognized and authorized by the Junta de Andalucía Ministry of Education. Enrollments can be made from Monday 7th to Friday 18th September

From 4 years old and with no age limit, you can register at the Casa de la Cultura "Alcalde Manuel Baena Jiménez", calle Cruz del Student, 37, from 10:00 to 14:00


Further info on the phone 617453061.